All You Need To Know About Google Pixel 2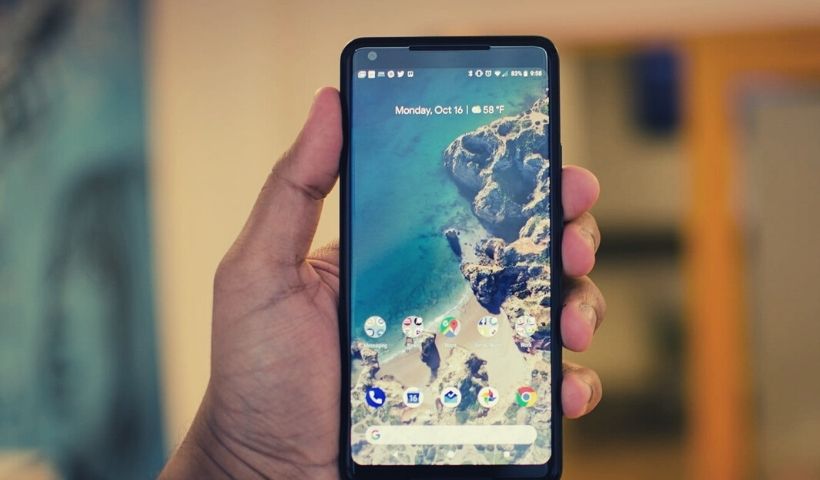 Recently Google has presented the latest mobile that has been put up for sale, the Google Pixel 2 . This is the evolution of the Pixel, which is expected to be a very powerful and complete mobile.
This mobile has many qualities that will surprise people, if you want to know what they are, throughout this article we will analyze it in depth to offer you all the information available.
It should be said that two Pixel models will come out, on the one hand the basic one that will be the one that we are going to comment on the most here. And on the other it will be the Pixel 2 XL , which is the superior version and that we will comment on in some aspect so that you can see some difference between them.
Google Pixel 2: Technical Specifications
To begin with, as we always do, we are going to quickly expose the main features of this mobile. This way at a quick glance you can see if you are interested or not.
In case you like what you read, then we are going to specify and talk about each tea and section in a more extensive way.
CPU: Qualcomm MSM8998 Snapdragon 835

Operating System: Android 8.1 Oreo

RAM: 4GB

Storage: 64 or 128 GB

Camera: Front: 8MP | Rear: 12.2MP

Battery: 2,700mAh

Size:  145.7*69.7*7.8mm

Weight:  143 grams.

Screen: 5-inch Full HD pOLED
Design
The design of this Pixel 2 the truth is that it lags a bit behind compared to the trend that we have been seeing in other mobiles this year. And it is that, although mobile phones tend to be manufactured with little margin, in this case the Pixel 2 does have significant margins.
At first glance, the appearance seems somewhat old-fashioned and rude , but well, as we say, this is only visual and depends a lot on the consumer's taste.
In the Pixel 2 XL there is a significant difference in this aspect, since in this case practically all the margins disappear . This way you can allow the screen to be larger without excessively increasing the overall size.
As for the material and touch that we will find in this phone, it can be said that it is quite similar to its previous version, since it is made of metal and glass. Which is very pleasant to the touch.
And these materials also add a more elegant look to the device in general.
Screen
The screen of this phone is one of its main advantages because it is a fairly large screen, with a size of 5 inches , in addition to being pOLED .
The resolution it has is FullHD with 1080 × 1920 pixels , with which it has nothing to envy to other screens of other mobile devices.
What is certain is that the higher version of this Pixel, the Pixel 2 XL, will have a screen one inch larger and with an even higher resolution. So, here we can see a clear difference.
Hardware
As for the internal part of this mobile, we find that it has a 2.35GHz Qualcomm Snapdragon 835 processor with 8 cores . It also has a 4GB RAM memory.
With which it offers great fluidity when handling any menu and application. It is fast and supports without problems applications and games that require more quality.
As for internal storage, another of the novelties offered by this mobile is that it will not be necessary to use the SD slot to be able to expand the memory, but rather it will be virtual. We could already foresee it after seeing that the SIMs were getting smaller and smaller.
Increasingly, the terminals will be directed to not using SIM cards physically. In this case, the internal memory can range from 64GB to 128GB.
To compensate for not having to use an SD card, the possibility of being able to store photos and videos for free in Google Photos is offered.
Software
In this case, the Pixel 2 software plays a very important role since some of the main novelties have to do with this section.
And it is that, to begin with, the software that this mobile has included is Android 8.1 Oreo , that is, it is the newest version that can be found. In addition to that, Google has ensured that it will continue to update this device until 2020.
In addition to that, it also presents a much improved version of the Google assistant, and that is that, in addition to being able to speak without problems, it will have the ability to recognize the context in which we ask it questions.
You will be able to look at the entire conversation to know what exactly we are talking about and be able to respond based on that.
In addition to that, Pixel 2 also includes the Pixel Launcher , which is the customization layer that includes in which we can find the Google Assistant that we have previously mentioned.
Camera
One of the strengths of this mobile device is that, unlike other modern phones that include two rear cameras. Google Pixel 2 bets on a single camera from which you can do everything you want.
It has been named the best camera on the market for a reason with a score of 98 points.
The camera has 12 megapixels with an f/ 1.8 lens, as well as an image stabilizer . To which another stabilizer is also added for when videos are recorded. This allows to greatly reduce the movement when recording.
In order to replace the double camera sensor that many mobiles are using, Pixel bets on computational photography . This means that when you take a photo, the camera will record multiple images.
In this way, analyzing and combining the pixels will create and save the photo with the best possible quality.
Thanks to this method you can also perform other effects, such as the famous portrait mode that is so fashionable. That allows to blur the background and highlight the foreground.
With this camera system it will be possible to create that same effect, and also, since everything goes through the software, not only can it be done with the rear camera, but the front camera will also be capable of performing those effects.
Thus, this is one of the great strengths that Google is committed to, since in this case it stands out from any other mobile phone and offers one of the best cameras on the market. And without the need to have the famous double sensor.
As for the front camera, it is 8 megapixels and has an f / 2.4 lens . And what has been said, thanks to computational photography, the photos we take with both the rear and front cameras will be of excellent quality.