How To Correctly Choose A Digital Camera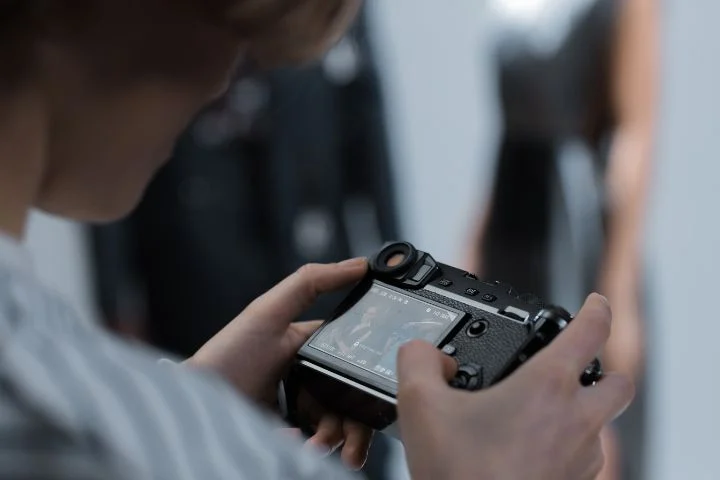 The photography landscape has changed dramatically since 2011. That year saw the release of the iPhone 4S. With an eight megapixel (8MP) lens and the ability to shoot 1080p video, and it gave consumers almost the same power as a decent digital camera of the day. For instance, the Olympus XZ-1 could facilitate 10MP, by way of comparison.

In the halcyon days, pre-celllphone, shipments of digital cameras peaked at 121.5 million units in 2010. In 2020, they were down to 8 million units. However, that's still an increase over 1995 – the first year the data started to be reported, which showed 5.1m units. Research group Mordor Intelligence predicts by 2028 the digital camera sector will have a market size of US$6.51bn, up from 2023's $5.14bn, and the fastest growth will be in the tech-savvy Asia Pacific region.

If the smartphone camera has taught us anything, it's that people love to take pictures. It's likely true to say that the social media companies – now some of the richest companies on the planet – wouldn't exist without it. And as more folks develop their photography past a picture of their dinner for Instagram, they start to look at digital cameras. So, with that in mind, here are some handy hints and tips on which type of camera might be best for you.

Digital Point & Shoot Cameras
Point & Shoots – sometimes referred to as compact cameras – are the simplest form of digital camera. Normally their lenses are not interchangeable and the camera is a self-contained unit. Generally, you'll find that the cheapest cameras on the market are compact cameras. However, just because some are inexpensive doesn't mean they're not packed with valuable features. Due to the relative lack of user customization, we're seeing compacts specifically targeted to audiences. Nowadays, you'll find cameras specially built for vlogging, like the Sony ZV-1 II, which feature flippable screens and ultra-wide lenses ideal for content creation. The Nikon COOLPIX P1000 is capable of 125x optical zoom which makes it great for activities like birdwatching, where you may be snapping from long distances.
Digital SLR Cameras
If compact cameras can perhaps be compared to phones or tablets, in that they're self-contained units, then DSLRs could be thought of as PCs. Here, you can think of the camera as a base, while lenses can be changed according to the photographer's needs at the time. DSLRs have much larger sensors than compact cameras, meaning what you see through the viewfinder is exactly the image on the camera's sensor. It also means they're suitable for shooting in a variety of lights, and are popular with wedding photographers, who may have to move from daylight shots to the darkness and lights of the reception dancefloor. Not all lenses will be compatible with different makes of camera, however oftentimes adaptors are available. Some, like the Canon EOS Rebel T7, will come bundled with accessories like an extra lens, carrier and SD cards.
Mirrorless cameras
Mirrorless cameras may offer the best of both worlds, where digital cameras are concerned. Like DSLRs, they offer the capacity for interchangeable lenses. However, without the need to incorporate a mirror system, mirrorless cameras can be much lighter and smaller than 'traditional' DSLRs. This is great news for those shooting on the move, however, because the circuitry is continuously operational, battery life is less than on an equivalent DSLR. A full day's shooting video on a mirrorless camera can use 16 batteries fairly easily, so extra cells and cases are a must. The nature of that beast means it'll likely be a compromise that'll continue to be necessary. However, the other – namely that mirrorless cameras were very expensive – doesn't hold so fast in 2023. While the professionals can (and do) still spend well into the four figures for the tools of their trade, for the enthusiastic amateur, there are now plenty more economical options. Cameras such as the Panasonic LUMIX G9 have garnered rave reviews for offering premium image quality at a reasonable price.

Much like any major purchase, the digital camera that's right for you will depend on what you need it to do. Will it be used for still shots or do you like to get in amongst the action? Will it have to deal with the blazing Florida sun or the gloom of a Midwestern winter? Spend a little time to ensure you've got the best shot of making a picture-perfect purchase.