Best Camera Drones In 2021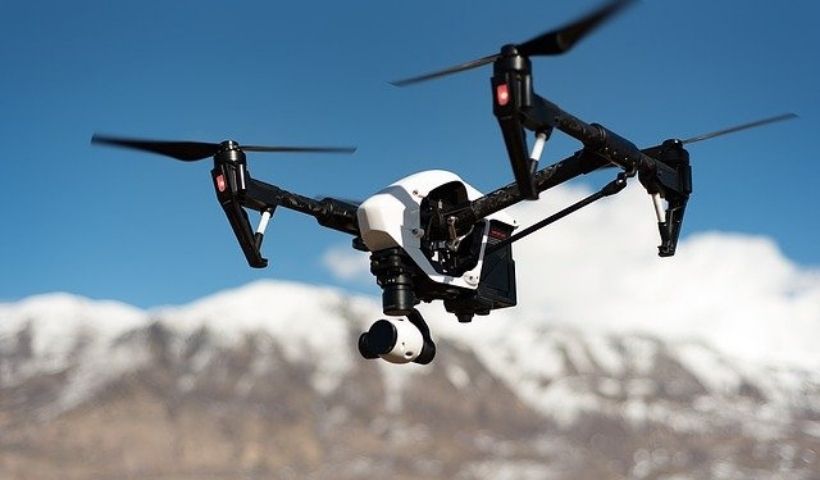 Before buying  drones, you have to take into account a key aspect: The best drone is the one that best suits your needs. 
No matter the price, the size, the functions, the quality, the best drone will always be the one that best covers the uses that you are going to give it, in the situations where you are going to fly more frequently and with the price than your pocket. be willing to pay.
And therefore you have to assess a series of aspects when choosing a drone:
The budget is one of the main aspects to Comes Alive to since there are drones of different ranges and therefore different prices. If we cannot afford to spend more than normal buy we will ignore everything that is above, narrowing down the possibilities that are within our reach. 
In this section of the budget, several points must be taken into account:
1.Although there are camera drones for less than $200 , if what we want is a camera drone that gives us a minimum of quality, the recommended budget starts at $ 250.
Everything that we buy below this price will not offer us an acceptable image quality , it will surely not have a stabilizer, nor will it have GPS and all this makes the drone difficult to control, that a gust of wind can drag it and we lose it hopelessly, the image quality is very poor and in conclusion: we will have wasted few dollars on a drone that in a few months we will have lost, broken or we will not like its quality or pilot it.
Also Read : Best Android Smartphones Of 2021
If you want an initiation drone under low budget Buy yourself one of the simplest and cheapest, a Xyma X5, a DJI Tello or similar, but taking into account that they are drones to have a first contact, closer to the concept of a toy than a work tool.
Another aspect against these cheap drones is that with the entry into force of the New European Regulation, many of these  drones will not have the CE seal necessary to fly camera drones within Open Class A 
2.If your idea is to use the drone at a professional level or you consider being able to obtain an economic return in the future by obtaining the Pilot Certification or any other training or drone courses. Keep in mind that it is better to spend a little more so that the tool you buy offers you better benefits, greater security, an image quality that does not fall short in a couple of years and therefore that drone is more current in time. 
Also Read : Differences Between MacBook Pro And MacBook Air
3.In this sector that evolves so quickly, although today we buy the best drone, within 3 years other better drones will have come out and that will surpass it, so another aspect that I like to take into account is the second-hand market that this will have drones if in a few years I want to sell it and renew my equipment. It is clear that the more demand there is around that drone, the better known the brand, the better results and features it offers and the more popularity it has, it will be easier to sell a second-hand drone , and in this aspect DJI drones are the most widespread and in demand today.
4.And the fourth aspect to take into account is that within the budget you have to buy a drone, you have to  contemplate another series of added expenses both for hardware and legal aspects. That is, apart from the cost of the drone, keep in mind that you will need at least : 1 or 2 extra batteries, spare propellers, identification plate and a backpack or shoulder strap to transport it. And of course a mid-range or high-end monitoring device.
Then you will be able to acquire other optional extra accessories such as filters, landing pads, umbrellas, beepers etc.
If you are also going to use your drone at a professional level, you will need to reserve a part of your budget for: drone insurance, pilot qualification, drone courses, medical insurance (when required), operator constitution etc.
Experience When Choosing A Drone
It is another point to take into account if the drone you want to buy will be your first drone or if you already have experience , have flown or owned other camera drones and now you want to update it or take the leap to a higher level. 
This point is important since if you already have a mid-range, low-end or entry-level drone,  you will have to look for a new drone that complements what you already have or jump to a higher range that covers the shortcomings or deficiencies of the one you already have. you will have to find that this jump is the correct one, so as not to buy another drone with similar characteristics or benefits. 
If on the other hand it is your first drone and you are not very clear about your continuity in the future in this hobby / sector, your thing is to start with something of medium or low range that allows you to enter this world without a large outlay and that allows you evolve to higher ranges in the future. 
Recreational Use Or Professional Of The Drone
Without a doubt, this aspect you have to take into account when buying a drone: you will use it recreationally or for professional uses . Or maybe you want to start recreationally but are considering making the leap to professional in the future. 
If your field is recreational and especially if you are going to fly in Europe, your thing is to look at drones that by weight and category are within Class C0 (less than 250 gr and 19 m / s) and C1 (less than 900 gr and 80J) according to the classification of the new regulations to fly in the open category. You could also use C2 class drones (less than 4 kg) although in certain scenarios you will have to obtain the drone pilot certification to be able to fly legally.
If your approach is professional , the drone you will need will surely exceed 900 grams, so it will fall into the C2, C3 or C4 category . Camera drones for which you will need the pilot qualification, insurance and other knowledge about flights in certain scenarios that the regulations cover. In any case, all these requirements will enable you to fly drones at a professional and recreational level, of different sizes and weights in different scenarios. 
Scenarios And Geographical Areas Where You Are Going To Fly
Another point to keep in mind is where you live and where you are going to fly. 
The regulations of your country or your geographical area as well as the flight limitations. 

The areas and scenarios where you will fly most frequently : City, country, beach, mountain.

The climatic conditions and peculiarities of the area , whether they are scenarios of wind, altitude, extreme temperatures etc.
What Drone To Buy?
Once we have seen these previous concepts that must be considered when buying a drone, we are going to see the list of recommended drones and since they must be classified in some way, the criterion that I am going to choose is the price , since that will help you to quickly screen according to your budget between one category or another. 
Keep in mind that in this list I will not include all the camera drones in that range, but only those that I would buy myself and therefore those that I recommend in that price range. Nor am I going to go into the details of each one but I am going to give you an assessment above. If you want to know more about each of them you can do it in this other article of the best drones of 2020 or in the purchase link that I put next to each of them. 
About the purchase links, keep in mind that some of them are affiliate links, if you click that link before the purchase, it will cost you the same but they give me a small commission on products that helps me to continue making reviews, generating content and offering advice on the channel.
We compiled some best drones listed below : 
XiaomiFIMI A3

XiaomiFIMI X8

DJI Mini 2

DJI MAVIC AIR 2

DJI MAVIC PRO
Also Read : Best Watches For CrossFit And Gym