Best Light Rings To Make Tik Toks Like A Pro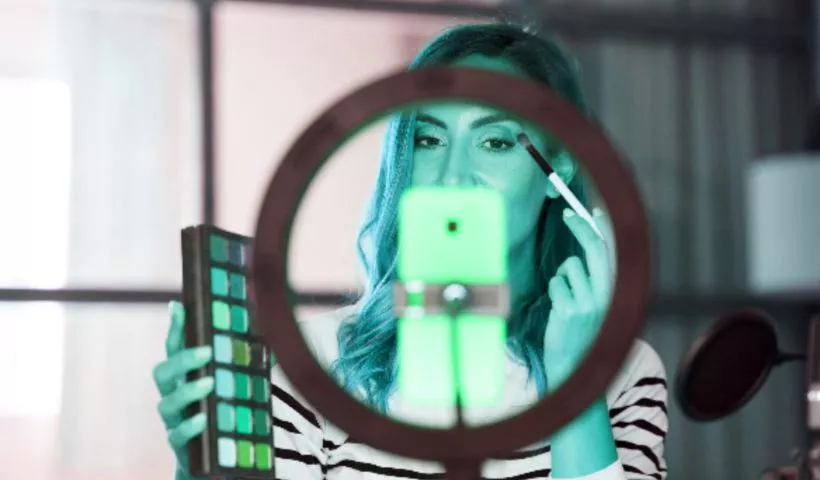 Light Rings : Making your own TikTok videos is already the most common. You just have to use your mobile to do it, start recording and then put the effects you want to the video.
This in practice is very good, but it only works with shots in which the lighting is optimal or it is daytime, but when you have to record yourself in the foreground you have to be well lit. That's why we recommend some of the best light rings to make Tik Tok.
Why You Need A Ring To Make Videos
It is a fact that more and more users have a good infrastructure to make their videos on the Internet.
It is difficult not to have things that are already as common as a smartphone, a computer or a selfie stick, but you may need something more to make each video you upload seem more professional if possible.
The answers can be very varied, but good lighting equipment never fails.
And it is that in the light plane we can also talk about all kinds of gadgets, although the one you probably need at some point, if you show your face, is a ring of light for TikTok.
This is not only intended for this social network, but its use can also be transferred to other social networks in order for a close-up of yours to be more highlighted than the rest of the composition.
Just one thing to add before starting and that is that all the ones we propose have included a kit with tripod and smartphone holder.
The Best Light Rings With Tripod
Now, let's take a look at all those rings of light to make videos that may interest you.
Tonor TRL 20
This ring of light for TikTok features a 12-inch extension that has a luminous flux of 500 to 800 lumens in LED format. It connects to the power with a 10w feeder and has a 5v USB input. According to the company, it has a useful life of about 20,000 hours and its tripod reaches up to 1.35 meters. It also has a remote control that you can pair to your smartphone through Youtube and its cost is around 40 dollars.
DEFSOUL
Another of these devices that will give you better lighting conditions when you make a video for your social networks is the one proposed by Deefsoul. In this case we have an RGB ring, which means that not only does it have lighting in three shades of white, but you can put different colors in it from the 35 modes it has.
It reaches 1.67 meters of maximum height and has a remote control and attached control in case it is more comfortable. But it stands out that in the upper part of the tripod it has a 360º spherical support that allows you to easily move the ring as well as the mobile that it holds. If you wonder what it's worth, it's 36.99 dollars.
2NLF
The 2NFL is another of the best light rings for making videos that you can use. For its 32.99 dollars of cost you have two tripod options included that you can use in either of the two options.
The first is the lowest that is perfect to put on a desk while the second option is a tripod like the ones we have mentioned before, although in this case we are talking about one of up to 1.35 meters. As far as light is concerned, which is also RGB, it has 1,400 lumens of power and also has universal support to place a smartphone or camera. It also has its own remote control in addition to a physical one connected directly to the current.#4
Anozer F-532F3
Another of the best light rings with tripod that you can get is the one proposed by Anozer. The 10.2-inch ring has ten brightness levels and three light modes to more or less illuminate your face while recording. Its gripper reaches up to 8.4 centimeters and the grips are spherical to place them in any orientation. It also has two tripods to choose according to the situation: whether on the desk or standing. Its price: 30 dollars.
Also Read : Internal Hard Drive