Xiaomi'S New Super-Fast Wireless Charging, From 0 To 100%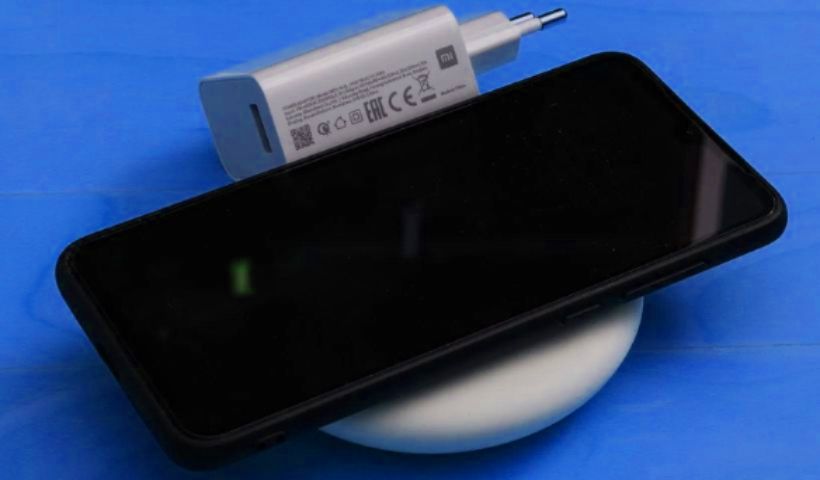 Xiaomi'S New Super-Fast Wireless Charging : They say that good publicity is what manages to create needs that we did not have before and that we spend money on something we really do not need. The truth is that it is not something ethically very correct, but the one who has seen Mad Men will know that the world of advertising, at least in its beginnings, was not at all.
 And you will be thinking what all this comes to, right? Well, because our favorite Chinese technology brand has punched the table to say 'here I am': Xiaomi super fast charging is already a reality… but not quite.
The firm, one of the best in quality / price on the market, has presented a revolutionary wireless fast charging system. It promises practically miraculous results, although at the moment it can not be used by any device on the market. Can you imagine being able to charge a 4000 mAh battery to 10% in just one minute? The one of troubles that would cease to be so with such a technology, right? What if we told you that the new Xiaomi 80w fast charging charger is capable of achieving such a feat? What if it also charges the entire battery in less than 20 minutes?
It is possible that you are thinking that it is a matter of witchcraft, that we will not get to see something like that, but if there are even fast charging chargers for cars  how can we not get to have a smartphone with fast charging that reaches those levels? Well, there is the crux of the matter, in that the charger already exists, but there is no phone, neither present nor future, that is capable of supporting the type of charge provided by the Mi Charge Turbo, the new in Fast Charging Xiaomi, alas, these Chinese no longer know what to invent!
Also read : SMS Marketing Software
The Future Of Wireless Fast Charging For Smartphones 
Being able to charge an electronic device without having to use cables seemed like something otherworldly. Fortunately, we already have charging bases in our homes that could not be easier to use: you just have to leave our smartphones, tablets or smartwatches on them, and that's it! Then came the 'it is impossible for this type of technology to be faster', but Xiaomi has been responsible for demonstrating that there is nothing impossible for it. In 2019 it already presented the Mi Charge Turbo 30w, although the thing has not stopped there.
At the moment, only in 2020, the brand has already surpassed itself with the 50w and 80w models respectively. There are even those who point to a possible Mi Charge Turbo 100w, or even 120w. The problem is that such powers require battery technology to go hand in hand, and at the moment it seems that this is not the case. That is, there are no batteries that tolerate Xiaomi's fast charging without overheating, shortening its life significantly or, why not say it without hot cloths, go straight to burn.
The future of wireless fast charging for smartphones? The vision of fast charging in Xiaomi is very clear: its objective is to be like lightning, a seen and unseen, and we attest that the company is doing everything on its part to achieve it. The only problem is that, as they continue at this rate, Asians are going to have to put the brakes on a bit with wireless fast charging. Theirs would be that they focus on developing a Xiaomi fast charging battery that keeps pace with their Xiaomi fast charging cable, because if not… we will never be able to use it!
80W Of Power So You Don't Run Out Of Battery
At the beginning of this text we mentioned that the 80w of power of this new Mi Super Charge Turbo are capable of recharging a 4000 mAh battery to 10% in just one minute, but the feat does not end there. According to the numbers we have had access to, the battery would reach 50% charge in just 8 minutes, and it would take only 11 more to complete at 100%! That's right, 19 minutes in total to be able to go out again to the street without fear of being untraceable for another 15 or 18 hours.
Neither Xiaomi fast charging charger type C, nor Xiaomi fast charge charger 4.0 nor, no matter how much you look, any other charger of any other brand. At the moment, the Chinese firm is the only one with an 80w wireless fast charging charger. It is what there is. And how to activate Xiaomi fast charging? The current fast charging is activated through the classic system settings, so I guess it will be exactly the same. What if it turns out that our smartphones aren't prepared for a torrent of voltage like that? Do not worry, they call them intelligent for something: either they would not charge or they would do it only accepting the energy for which their batteries are trained.
What is a pleasure is to know that, the day we can have batteries with greater capacity to support energy, we will already have available the necessary technology to get the most out of them. To give you an idea of what we have been talking about throughout the entry, the most powerful wireless fast charging chargers on the market today are usually around 15w. Hence we hallucinate so much with the 80w, although it is clear that Xiaomi will not stop there!
Possible synergy with an electric vehicle brand?
If we take into account that the greatest difficulty of the implementation of an electric mobile park is in the autonomy of the batteries and, above all, in how long they take to recharge, it may be that Xiaomi and, for example, Tesla, made a perfect marriage. If we could have electric cars with more than 800 kilometers of autonomy and we could also charge them in just over an hour thanks to Xiaomi super fast charging, we would have few excuses not to get one of them, right? Let's see if Lei Jun, who is nicknamed the 'Chinese Steve Jobs' and Elon Musk read us and decide to strengthen ties for the good of all, the truth is that it would be a real kick!
Also Read : Corporate Strategy