The Most Used Social Networks For Business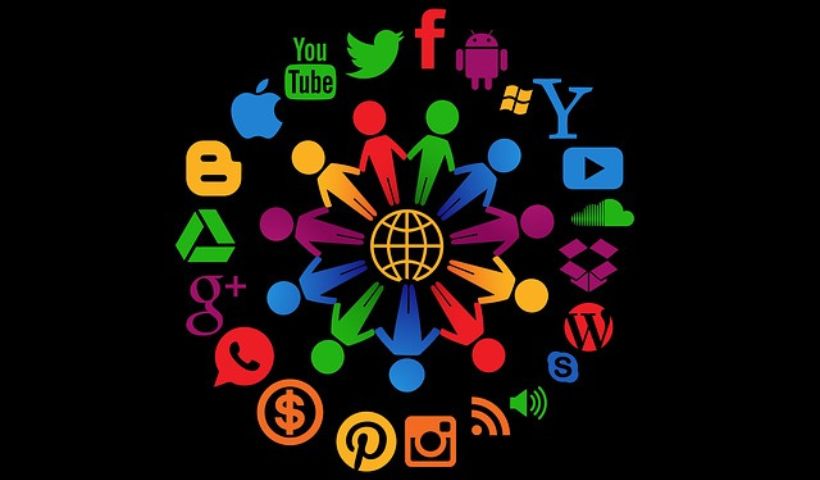 Social Networks For Business : Maybe you think that everyone uses Instagram, Facebook or Twitter, but it is convenient to take a look at the most used social networks to realize that there are other social media – many of them unknown in the West – that group hundreds of millions of users. And you didn't even know they existed.
It is normal: globalization has made us believe that everyone is the same as us, and that when it comes to interacting with other people or sharing the most important events everyone uses Instagram or Facebook.
However, this is not quite the case. In countries like China, for example, instead of WhatsApp they use an app called WeChat to send them instant messages. And instead of Instagram, there you are nobody if you do not have a profile on TikTok (the truth is that in the West, neither)
Most Used Social Networks
The numbers of social media users are overwhelming.
Considering that the world's population amounted to a total of 7.75 billion people at the beginning of this year, this implies that 49% of human beings were part of one or more social networks.
From a demographic point of view, we would be talking about younger people making the most use of social media. And of course, as age increases, the use of social networks decreases.
But the biggest generation gap is in the age group between 45 and 65 years, since half of the people in that group never use social networks.
Let's see what are the social networks that you should have, depending on the market segmentation that you have done and to which you are directing.
First we will focus on a list of popular social networks in the Western world, and then we will show you which are the most successful in the East.
The Most Used Social Networks In The West
In this section we are going to show you the most used social networks in our environment.
Probably many of them you already know, but surely you are surprised by some of their figures.
Facebook – 2.449 million users
Facebook is the largest social network in the world, with more than two billion people regularly using its platform.
If we put this in perspective, Mark Zuckerber's social network could bring together a third of the world's population.
Very crazy, right?
But best of all, Facebook is not designed only for entertainment and social interaction, as it is also the ideal place to make money (where many people congregate is where business is generated).
Therefore, it is not only people who use this platform: there are more than 65 million companies that have business pages on Facebook.
In addition, there are more than six million companies that buy advertising space on Facebook.
Considered the most important social network in the world, Facebook is a safe bet for any business looking to increase its sales with social media marketing.
It doesn't matter what you sell in your store. It doesn't matter if you market men's clothing or amazing new products geared towards everything related to diving equipment. In all cases, you will find your target market on this social network.
YouTube – 2 billion users
YouTube is the second largest social network in the world, with nearly two billion users watching more than a billion hours of video every day.
Fortunately, it's not a billion hours of meaningless videos. And with this we don't mean to imply that watching videos of kittens is a waste of time, huh?
YouTube currently has high-quality content from independent creators and brands that use the platform to foster relationships with their customers, inform and entertain their audience.
As a result, this social network is essential for any company interested in harnessing the power of video marketing.
But that's not all.
It's also worth noting that YouTube is regarded as the second largest search tool after Google, its parent company.
This means that you must integrate video content into your marketing strategy to achieve greater social impact.
In addition, YouTube is undergoing a very interesting evolution.
On the one hand, many users have turned this platform into their provider of audiovisual content, to the detriment of traditional television channels.
And along with that, the most advanced users are using what was previously nothing more than a repository in which to store videos as a type of social network of communication and debate with the community.
In fact, YouTube users have, in addition to the video feed and the classic commenting tools, the possibility of making streaming connections and even stories like Instagram.
For all the above, this platform has become an expert in sweet to do business online. Therefore, if you want to grow your online store, it may be highly recommended that you start advertising on YouTube.
WhatsApp – 1.600 million users
WhatsApp is a messaging application owned by Facebook, which has more than 1.6 billion users, with deployment in more than 180 countries worldwide.
Like most major social networks, in its early days WhatsApp only allowed users to communicate with family and friends. However, at present, this social network also provides interesting business opportunities.
In fact WhatsApp has its own application known as Whatsapp Business.
This application gives the possibility to companies to set up a business profile on their platform, which they can use to provide better customer service and attention, communicate with their customers and even send them the status of their purchases.
In fact, WhatsApp is a preferred alternative to email marketing for many users who are not very aware of email and who only pay attention to the messages they receive on their phone.
In fact, many online stores also use WhatsApp as a system to contact their customers directly, and to resolve any doubts that may arise during the purchase process or before acquiring any of the products for sale, especially when they are very novel.
Therefore, it may be a good idea to start using the WhatsApp Business application to have access to more tools with which to retain your customers.
FB Messenger – 1.3 billion users
Facebook Messenger, also owned by Facebook, is very similar to WhatsApp.
The key difference between these two social media platforms is that WhatsApp operates independently, while Messenger is fully integrated within Facebook.
Now that messaging apps have overtaken traditional social media platforms, it's worth considering Messenger as an option for your business. Especially since access to its 1.3 billion active users makes Messenger an attractive opportunity for businesses.
In addition, it also incorporates a few functions that are not available on WhatsApp. At a commercial level, two very interesting tools stand out: Messenger ads and chatbots.
That's why Messenger is ideal for attracting new customers and building relationships with them.
Instagram – 1 billion users
One of the fashionable social networks in this 2021 is, without any doubt, Instagram.
A common tactic among Silicon Valley giants is to acquire smaller companies to gain volume, influence and specific weight. The most significant case is that of Instagram, which has been part of Facebook since 2012.
What began as an application to edit photos with eye-catching filters – which also allowed you to share the images once finished – has become today one of the most important social networks.
Especially since it has been incorporating a series of tools and utilities such as Stories (beware of the size of the stories, if you want to get the most out of this format), Instagram Live, IGTV (which competes with YouTube) and Reels (Instagram's response to TikTok).
With over a billion users, Instagram offers an incredible opportunity for businesses. For example: if you're thinking about trying influencer marketing, Instagram has proven to be the most effective platform.
If you want to exploit the full potential of the fashion social network, you can start by setting up the instagram profile of your online store. With that alone, you'll have access to thousands of business features like Instagram Insights or Instagram Shopping, through which you can start selling on Instagram.
Reddit – 430 million users
If you wonder which are the most used social networks, surely you do not expect to find yourself among the top positions on a social network like Reddit. But the truth is that it is a social network widely used in the United States, although in Spanish-speaking countries it does not end up succeeding.
Reddit calls itself "the main page of the Internet" and is a bit different than most major social networks. Mostly because this platform combines news, web content, a very active forum and a social network in which users can interact.
One of the most successful sections is that of the subreddits, which are nothing more than forums dedicated to various topics in particular. In this section, users can submit questions or add content to each subreddit for other users to vote on the proposed issue.
However, this social network can be complicated terrain for companies. The problem is that Reddit users put community and contribution to it ahead of individuality and self-promotion.
This particularity makes the scope of your commercial actions on Reddit to promote your business quite limited. However, if you want to achieve some notoriety and attract some traffic – even if it is cold – to your sales funnel, it may be a valid option and a good way to penetrate the US market.
Instead of generating debates or controversies, the easiest way to start using Reddit for your company is to set up a Reddit advertising campaign.
Snaptchat – 382 million users
In this list of social networks Snapchat is another of those applications that attract attention for the considerable increase in active users.
It is a multimedia messaging social network that works under the following premise: instead of sending text messages, users communicate through video fragments.
Snapchat also provides tons of tools to customize your video messages, such as emojis, stickers, filters, and its drawing tool, making it a favorite of younger users.
Another of the great milestones of Snapchat was the creation of Stories, which have now spread with great success to other platforms such as Facebook and Instagram.
In fact, this tool – fundamental for storytelling – based on images and short videos that are deleted in 24 hours, has caused many other social networks to include them among their options (WhatsApp, Linkedin, YouTube ..).
If you're thinking about using Snapchat for business, you can follow in the footsteps of the big brands, which are using Snapchat's social network to increase their followers and sales.
Twitter – 340 million users
Although it is one of the most important social networks, Twitter is losing weight in terms of number of users. Even so, it is still one of the most used social networks for microblogging in the West.
One of Twitter's key differentiators is its focus on real-time information and entertainment. As a result, it's a great site for users to interact and stay up-to-date with news, entertainment, sports, politics, and more.
There are countless ways to use Twitter for your business.
This social network is perfect for good strategic planning, because it allows you to track online brands, trends and opinions related to your sector. You can also use their platform to foster relationships with your customers, advertise and more.
On the other hand, the advanced search of Twitter is excellent to do market research and know what are the movements of your competition, something fundamental to do benchmarking.
Another of the most practical tools for online business is the complete statistics option offered by Twitter Analytics.