Differences Between MacBook Pro And MacBook Air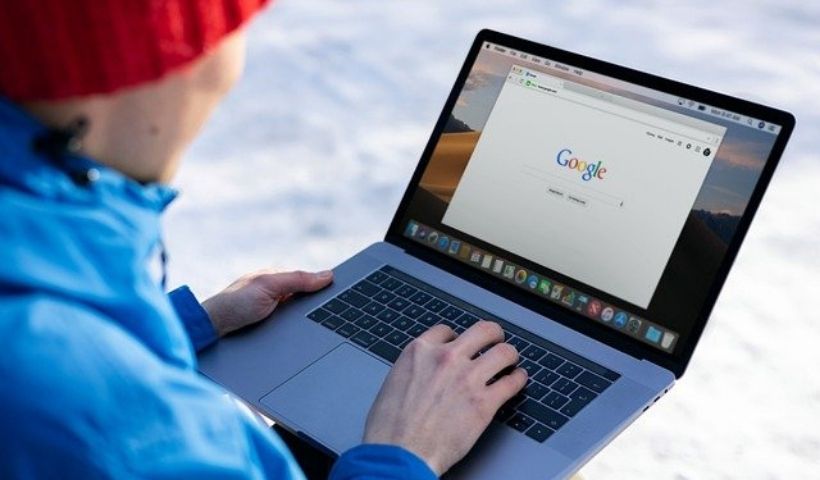 The new Apple MacBook Pro with its new processor more like that of an iPhone on a computer, makes fools of his own ancestors in a comical way.
I am writing this review from a MacBook Pro that is not connected to power and the speed at which the battery goes down, after having spent a month with the latest MacBook Pro with an M1 processor , is comical. 99%, 93%, 85%, 74% .The last time I looked I was already halfway there and I don't have the feeling of having spent so much time away from the socket.

It is perhaps the most obvious change to come with Apple processors. The surprise that nobody expected. The autonomy of these machines is long to a point that borders on the ridiculous and the pattern of use begins to resemble that of a phone or a tablet. You can charge your Mac at night and use it all day without problems and without connecting it to the power. Apple boasts 20 hours of autonomy and, honestly, it is not an exaggeration. If we are only going to surf the web and answer emails, it is possible to get close to that figure.

This greater autonomy, moreover, does not require sacrificing anything . Quite the opposite. The M1 simply flies in any task, even with applications that are not yet adapted to the new architecture. After a month living with this computer, I feel that Intel has to give a lot of explanations.
Air
The MacBook Pro with the M1 processor is somewhat different from the MacBook Air with the same processor that my colleague tested two months ago . The processor has a more graphics core by default (something that can be chosen as an option in the Air), better sound, with Dolby Atmos support and a somewhat more advanced microphone.

The screen is also a little brighter and like other MacBook Pros, the model has a TouchBar , a touch bar on the keyboard keys that changes according to the context in which the user is. For most users, the TouchBar does not contribute much and rumors suggest that Apple will remove it from MacBooks in the near future.

But there is an important difference and that is that this device has an internal fan, while the M1 of the Air dissipates heat completely passively. This means that, in theory, the M1 in the MacBook Pro can perform intensive tasks for longer without reducing its performance . When the M1 heats up, it lowers the internal clock frequency to compensate for the increase in temperature. On this Mac, that happens less often than on the Air.

In practice it is difficult to appreciate, except in very intense work such as video encoding or manipulation of very high resolution images. Even in those scenarios, I would challenge anyone to detect a difference, no matter how small, in user experience. The fan is practically silent and the feeling is that it is always off.

During the trial month I have used the MacBook Pro for practically everything, from editing photos in Lightroom to making presentations in Keynote, with both native and M1-architecture apps as well as running under the Rosetta compatibility layer .

For someone who made the transition from PowerPC to Intel in the Jobs era, Intel's leap to M1 processors is almost magical. The first time an

application

is run with Rosetta it takes a little longer than usual to open, but once the adaptation has been done, the feeling is that you are using a completely native program.

I have not found any applications with compatibility issues but I did find many iPad applications that I wanted to see working on MacOS but are not available by developer decision. It is perhaps the most annoying of these new machines. Apps designed for touch interfaces do not always fit the mouse pointer and window paradigm , and even if you are willing to suffer a bit with this, some of the more interesting apps are not accessible.

At least the compatibility opens the door to an extensive catalog of iOS games, which is always appreciated.

Another limitation that I have found is that at the moment Macs with M1 only support the use of a single external monitor . In return, the experience is much smoother than on computers with Intel processors. Resolution changes are practically instantaneous, something that until now was not possible with computers based on X86 architecture.
Also Read : What Are Bing Ads And How To Set Up A Campaign?
Worth It?
After this month I think that the good performance of the M1, paradoxically, works against it. There are very few cases where this MacBook Pro is a better option than the MacBook Air. It's price is more and for that price it adds a little more battery (which is already excellent in the Air), an extra graphics core and little else.

A similar feeling is left by the expansion options. With the M1, the RAM memory becomes integrated directly into the processor. Apple offers the option of equipping it with 8 or 16 GB but the new memory architecture makes the difference not the same as what we were used to before. With 8 GB (which today can be considered a low quantity) the computer is very loose, even running the most complex applications that a Mac with Intel and 8 GB of RAM would choke a bit.

This Mac bears the Pro last name, but it is very likely that by the middle of the year Apple will launch a more powerful range of MacBook Pro , including more USB-C ports, a redesigned chassis and more options for screen size and memory, as in the old Intel-equipped Pro range. These will be machines more focused on the professional user and, honestly, seeing what Apple has achieved with these first Macs with M1, it seems that many things are going to change in the computer market.

But until that time comes, this team is a bit on a no-man's-land. For users who know with certainty that they are going to make heavy use of the M1 it may be worth it, but for most, the Air is an equally robust and cheaper option.
The MacBook Pro
MacBook Pro M1 Tech Specs
Display : 13.3-inch IPS panel with 2,560×1600 pixel resolution

Processor : Apple M1 with 8-core CPU (4 performance and 4 efficiency), 8-core GPU and 16-core Neural Engine

RAM : 8GB / 16GB

Storage : From 256GB to 2TB

Battery : up to 20 hours, approximately

Charger : 61 watts with 2m USB-C cable

Ports : 2x USB-C type Thunderbolt / USB 4 / 3.5mm headphone port

Fingerprint reader : TouchID, works as power button

Connectivity : WIFI 6 and Bluetooth 5.0

Weight : 1.4KG

Dimensions : 30 long x 21 wide x 1.56 cm high
Also Read : Best Android Smartphones Of 2021