Criteria For Choosing The Best SMS Marketing Software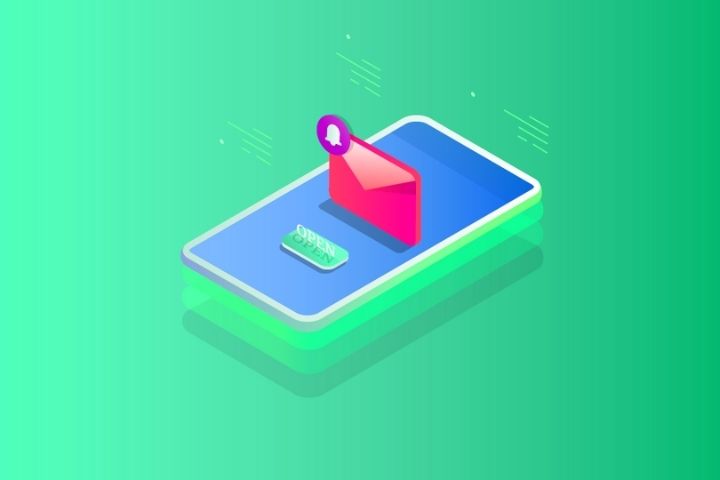 Best SMS Marketing Software : Are you looking for a solution to develop your marketing actions on the SMS channel, for example to broadcast promotions and discount vouchers? If you are reading these lines, it is because you are in this case and you are looking for an SMS Marketing software.
We have tested, evaluated and compared several solutions to help you choose the SMS marketing platform best suited to your needs, expectations and ambitions. We will then present you the main criteria to take into account when choosing your SMS marketing software. 
Our 3 Favorite SMS Marketing software
Discover without further delay our comparative table of the 3 SMS Marketing software that seduced us the most: SendinBlue, OVH Telecom and AllmySMS:
The Criteria For Choosing Your SMS Marketing Software
Thanks to this form of communication that is SMS, it is possible to quickly and easily send promotions, alerts, notifications etc. to a large number of target groups. Now, the question arises as to how to choose the best SMS marketing platform for your business? Here are the main criteria to take into consideration to feed your reflection.
Versatility of the offer – does the software allow more than just sending SMS?
Besides the simple ability to send your SMS, does the software offer other advanced marketing/service tools? Because a simple service of sending group messages is not enough for the happiness of your company. To succeed in an SMS campaign, other tools are essential. Here is a list that should be part of the indispensable directory of every SMS marketing software:
Automation

: With automation tools, small business owners and marketing teams can set up SMS marketing campaigns in the background and free up extra time for other important tasks.

Keywords and short codes

: Software allows users to create keywords and a shortcode so customers can subscribe to your sms mailing lists. This is a simple SMS marketing software feature that helps to get new subscribers and follow up with customers effectively.

Reporting

: Another key feature of SMS marketing services is the ability to analyze campaigns and generate reports.

Integrations

: Integrations allow marketing teams to synchronize their marketing tools with messaging platforms, CRMs, and other applications.

Ease of use

: SMS marketing is an effective way to reach hundreds, if not thousands, of customers at once intuitively. For this reason, we have chosen a software that is easy to use and integrates into overall marketing strategies.

Customer support

: Adding SMS campaigns to a marketing strategy can be difficult for professionals who aren't already familiar with the tools. It is therefore necessary to remember to check the quality of the customer support of each software.
This not only allows you to do more than just send SMS, but it also shows that the provider has invested seriously in the development of its service.
The question of customer service
Many SMS marketing platforms are "self-service". This means that almost everything you do will be done by you. That is, schedule, download contacts and send SMS campaigns. When choosing, it is important to choose a platform that is easy to use. Secondly, it is essential to check the customer service that is available. 
Cloud-based solutions can sometimes be quite limited in the service provided. It is therefore important to check if they provide telephone support, email or live chat. Guides and other blog posts are another important aspect to check out. Do they have details about using their software? Information should be readily available! However, the best way to know about customer service is to contact them directly.
There are SMS and SMS
In this part, we will explain the difference between "low-cost" SMS and "premium" SMS. First of all, you should know that these two types of SMS are only intended for Metropolitan France and that the big difference is mainly in terms of price. But, we must not only look at the price. We must also look at the possibilities offered by these two solutions. It should also be noted that some platforms only offer the sending of premium SMS. The PREMIUM SMS offers very specific features:
It allows you to keep an eye on your opening rate with the sending of acknowledgments of receipt

The time and deliverability rate of premium SMS campaigns are optimized.

The possibilities for personalizing SMS are greater.
Of course, these features have a significant blow. Check with the support of the solution you have chosen to learn more. If you really want an SMS marketing service at a lower cost, low-cost SMS may be the solution. However, low-cost SMS can take several days to be sent and you will not have the opportunity to customize your message (no sender name, no acknowledgments of receipt, very little interactivity). Premium or low-cost SMS, it's up to you to choose according to your needs and your budget.
The price criterion
Ultimately, check what the company is going to charge you. Many companies will offer you free credits to test their software once you open an account. This way, you will be able to easily test and judge the effectiveness before switching to a monthly plan. In addition, the free trial allows individuals to perform a detailed analysis of the various risks involved.
The mistake not to make when comparing the price of SMS
The most common mistake when dealing with choosing your SMS marketing software is to focus on the price. As we have seen above, the price, although important, does not have to be the decisive factor in your choice. Criteria such as increased deliverability or high-performance customer service are often as much or even more decisive.