Upcoming Trends In Digital Marketing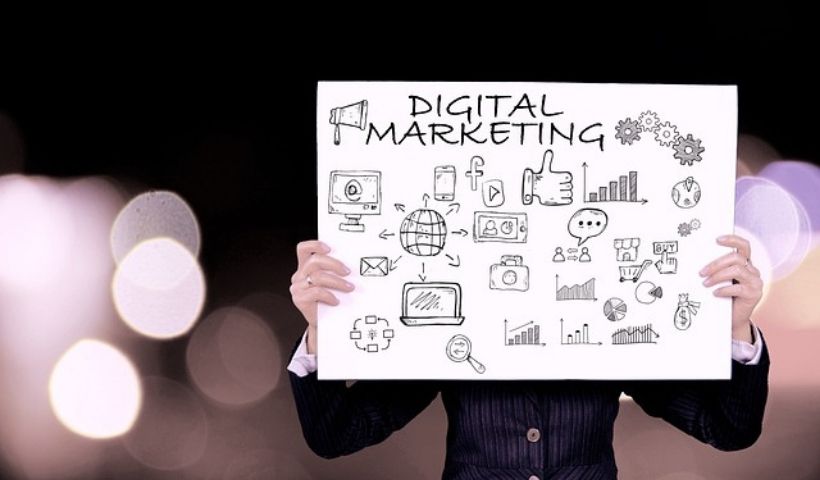 Upcoming Trends In Digital Marketing : A few days before the end of 2018, new concepts have already begun to sound that, according to experts, will be essential in the coming years within any Digital Marketing strategy . Voice search, Visual search, Fast content or Social shipping are just some of these terms, with mobile as the protagonist. Below is the list of upcoming trends in digital marketing.
Fast-Content
We talk about seen and unseen content. We start from the premise that more and more latently, users search for more content, in less time and while performing any other activity.
Context Marketing
This discipline seeks  harmony between the content presented, its receiver, and the right place/time for its transmission. Context Marketing is the second trend for 2019 and calls for greater content personalization.
You have to attract (with keywords, blog, social networks), convert (with calls to action, landing pages.), close (with emails, tools, workflows..) and delight (with events, smart content.)
Social Shopping
Also known as Shopping 2.0, Social Shopping comprises the union between  ecommerce and social networks tags. It not only stands out for the level of interaction between both parties but also for promoting a feeling of belonging to a community.
Based on different strategies, this technique broadly consolidates a customer's purchase decision.
Marketing Automation
The main objective of Marketing Automation for the next year will be to reinforce the strategy of converting contacts into potential clients , thanks to the use of software that automates as much as possible.
This allows a better management of space, time and the possibility of maintaining a much more direct and personalized contact with the audience at a moderate cost in the digital marketing strategy.
Programmatic Video
Thanks to the possibility it offers of reaching more specific segments, programmatic video is here to stay and is based on the foundations of audience segmentation, communication and personalization .
It takes on such importance in the digital marketing strategy that it is estimated that for this year 77% of the investment made in video will be programmatic, especially in mobile.
Voice Marketing
Voice commands. The concept of (Google Home, Home Pod) becomes important because they have been so present in the last months of 2018, the first quarter of the year enter with force to be part of the requests of users.
Made through voice commands whose ultimate goal is to resolve user requests and give increasingly individualized and real-time responses.
Instant Messaging
In this sense, the most recent launch of instant messaging is Whatsapp Business, which promotes the link between brand and customer thanks to direct communication.
Of the style, the already known chatbots, a computer program that, thanks to artificial intelligence, is able to give instant answers and assist on its own a series of actions without having human help.
Visual Search
Intuitive search through images and, in this case, descriptions continue to boom, allowing any content to be located on the network. How does it work? With the camera of the smartphone a photo is taken of an object and using the visual search functionality the product is identified, being able to acquire it online.
Brands such as ASOS, fashion and cosmetics companies or eBay use it. In this way, they change not only their way of doing SEO, but also the way in which they position themselves in advertising.
Advanced Web Analytics And CRO
The measurement of data continues to be a primary parameter within the digital marketing strategy, since it not only optimizes the web but also improves marketing actions and helps identify the audience and their behavior.
On the other hand CRO (Conversion Rate Optimization) techniques will be essential to interpret the data and redirect (if necessary) the objectives and digital strategy.
It should be noted that Influencer Marketing continues to trend, an increasingly established practice that achieves optimal results as well as the management of intelligent campaigns such as Google Marketing Platform.