What Is Phishing? What Are The Dangers With Phishing On The Internet?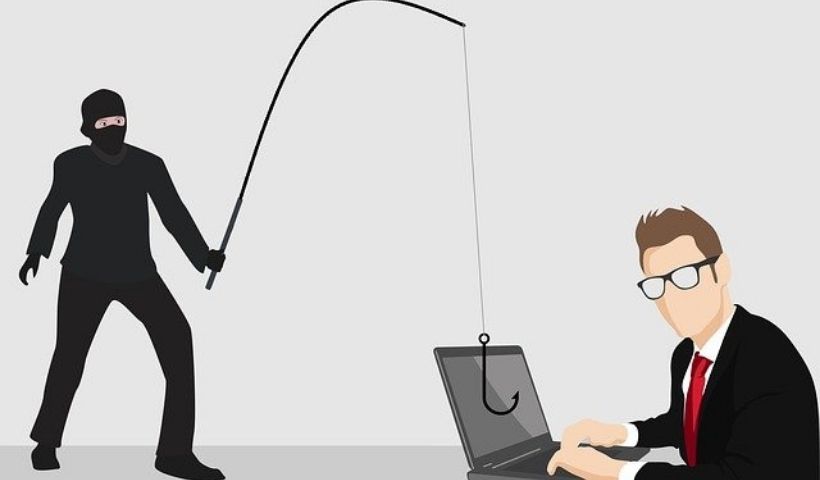 At first, Phishing basically consists of sending emails to users of the impersonated companies asking them to identify themselves with their username and password. But this has changed, the world has evolved, and consequently scams carried out over the internet have also evolved.
Cyber ​​scams can be considered living organisms, since they adapt to their environment very quickly, and now, in addition to using mailing to carry out this scam, other methods are also used to make their expansion even faster, such as through messages on Facebook, or WhatsApp. Getting this progress much faster than normal.
There is no doubt that Phishing is one of the great problems that we can find on the internet today, since the dangers and risks that can be caused to scammed people can become really serious, such as identity theft, money , or use of your accounts for criminal activities.
Due to all these problems, it is necessary for society to be aware of the dangers that exist on the internet and that all the measures to protect ourselves from this are few. More if possible, in the case of talking about the smallest, since all these problems can be aggravated if in the formula of the scam, we put a minor in the middle. 
That is why having parental control to protect them is a great idea, of course, I am talking about Secure Kids , which if not!
To try to avoid mistakes of the past, we have compiled this list with some scams produced on the net through Phishing.
Examples Of Phishing
Phishing practices began around the 90s, and since then there have been a large number of scams carried out in this way. Next, we are going to talk about some of the most harmful and commented Phishing practices that have occurred today, some of them using the little ones.
Facebook
We found it important to start with Facebook, since children and young people enter this social network more often than ever. It starts like almost all these scams, with an email, although a pop-up window may also appear telling you that you have won a prize, that you access Facebook to receive it. When you fall into the trap and enter your username and password, they will have access and control of your account.
But this is not only limited to Facebook, all social networks are open to phishing, so you have to be especially careful.
Online Games
This is another example of risk where the little ones are a clear target, although Internet games are also adult things, we cannot deny that there is a large part underage. We take World of 
Warcraft as an example, but like other types of phishing it can extend to similar elements, any game that requires an account or a link to a social network can be phished. It is especially dangerous if the game requires internal payments for which some type of personal information had to be entered beforehand to pay, because the scammer will get much more.
We find again a screen very similar to the official one, but with small differences, thanks to which many people do not realize it and enter their account data, losing control and access to it forever.
Banks
Phishing linked to banks are not usually aimed at children, but it also seemed important to us to collect them in this post, since they are some of the most dangerous scams that we find on the net. An example is the image that we see below, it is an email that many people have received in their mail.
Also Read : All You Need To Know About PS4 Pro vs XBox One X