How To Protect Your Smartphone In Aggressive Conditions?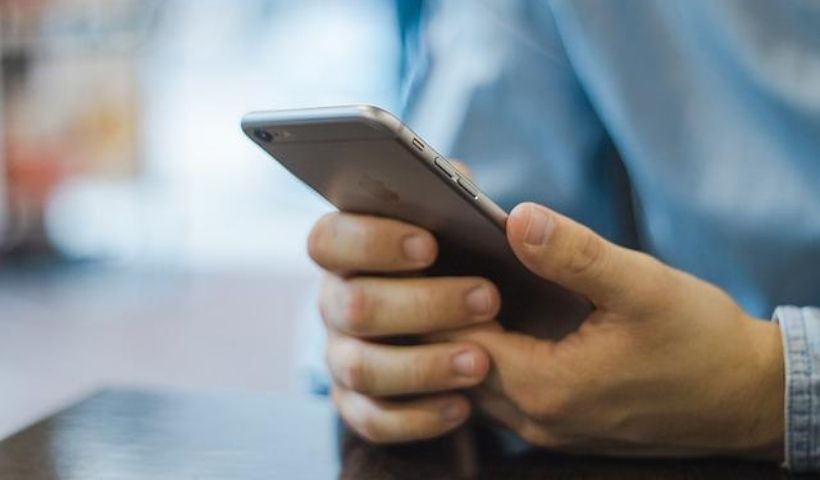 Protect Your Smartphone : In a current context where the price of some smartphones exceeds a thousand dollars and where breakage, shocks and scratches are generally not covered by the manufacturer's warranty. It is therefore advisable to take the necessary precautions to properly protect your mobile phone, especially if it is stored and handled in aggressive conditions. Discover in this article all the commercially available solutions in this regard.
Protective Films For Smartphones
The screen is certainly the most fragile element of your smartphone, especially for the Samsung brand. It is the most exposed and vulnerable to scratches and breakage . If it is obvious that it can break in the event of a fall or shock, it can also suffer scratches if you put it in your pocket or in your bag with other everyday objects such as keys for example. It goes without saying therefore that it is essential to protect it if you want to keep it intact as long as possible.
With this in mind, Samsung protective films are the simplest solution. They protect your mobile phone screen not only from scratches and breakage, but also from dust and fingerprints . Today, there is a wide choice of protective films on the market: mirrors, matte effect, confidentiality, bifaces. But in general, there are two main categories:
Flexible protective films: they are designed in a flexible plastic and have the advantage of being economical.

Rigid tempered glass protective films: with a better finish, they offer greater impact resistance. They also preserve the touch quality of the screen.
You will find Samsung protective films specific to the model of your smartphone on the market . You will be able to protect your screen with tempered glass for Samsung anti-scratch and shockproof if this is the brand of your mobile phone. The rigid Samsung tempered glass film also preserves all the quality of the touch, unlike the plastic film which has a slight tendency to alter its sensitivity.
Protective Shells
In addition to the screen, also remember to protect the back of your smartphone. To do this, Samsung protective cases are an excellent alternative. Most often made of silicone, polyurethane or polycarbonate, these devices usually have raised edges and are very strong. They cover the entire back of mobile phones and considerably limit shocks. Their thickness varies from one Samsung model to another, which can influence their design and level of protection. In general, the most effective are the least aesthetic.
Like protective films, there are three main categories of protective shells:
Soft silicone protective cases : thin, they fit the shape of your smartphone perfectly. They reinforce the edges of your phone and absorb any shocks. They can be transparent or colored.

Rigid protective shells : they are thicker and bulkier and therefore more resistant. They offer effective protection in all circumstances, even in the harshest situations.
However, there are also waterproof cases that protect smartphones from water, snow and even mud. In addition, for optimal protection, manufacturers also offer integral protective shells that can cover the entirety of your mobile phone, that is to say the screen, the sides and the back. There are even protections that incorporate a battery extension to extend the autonomy of the smartphone!
Protective Cases
Not a big fan of protective cases? Opt for a Samsung protective case. More elegant, it is just as effective. Indeed, it covers your mobile phone in 360°. It protects the sides and the back of the smartphone and thanks to a flap it also protects the screen. Very practical, it is kept closed thanks to a flap.
Also called covers or flip covers, cases are usually made of polyurethane, leather and imitation leather. Depending on the models, the opening can be horizontal or vertical.
Some Samsung cases can also double as a wallet . You can then slip in, in addition to your phone, your various bank cards, your business cards, your papers and sometimes even a pen. This type of case is perfect if you don't like clutter.
The Sports Armband
This device is particularly recommended if you want to have your smartphone with you wherever you are. It frees your hands and protects your mobile phone from any shocks or scratches it may suffer in your pocket or bag. It allows you to fix your device in an integral case on your arm, thanks to scratches and straps. You can thus, through earphones or headphones, listen to music or make calls while performing another task.
The armband is mainly used by athletes, however, anyone can use it on a daily basis. However, care must be taken in places where safety is questionable. And this, under penalty of being a victim of pickpocketing.
Optional Insurance
All mobile phones sold are systematically accompanied by two kinds of legal guarantees : the legal guarantee of conformity and the legal guarantee against hidden defects. Lasting two years, these guarantees allow you to replace or repair your Android smartphone or iPhone free of charge in the event of a breakdown.
However, the failure must not be the result of improper handling or a fall or shock. Covered failures must result solely from a manufacturing defect or nonconformity. You can request a replacement, exchange or replacement if your phone suddenly no longer turns on, for example, or if your Bluetooth or another function of your phone no longer works.
To be able to be compensated in the event of a fall, shock or even theft, you will have to subscribe, for an additional fee, to optional guarantees with your retailer. We then speak of a commercial guarantee. In this case, take the time to carefully read the conditions of application of the cover to avoid any disappointment in the event of a claim.