How To Transfer Android SMS To IPhone?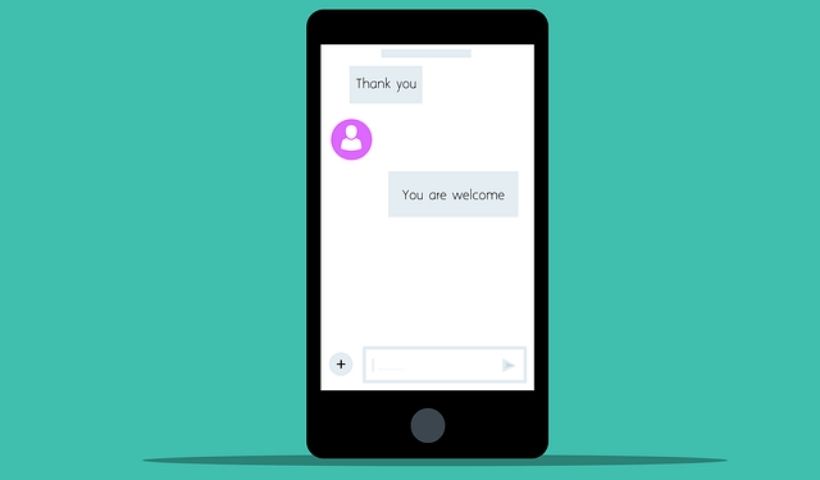 You have just changed your phone and you want to recover your old Android SMS from your Android to have them on your iPhone? The procedure is relatively simple to export all your Android SMS.
How To Transfer Data From Android To IPhone?
Move to iOS
The first method is to use the Move to iOS app which is Apple's official app. With this app, you can migrate message history, call history, contacts, apps, and more. MMS cannot be restored.
WARNING if you want to proceed with this technique make sure you are still in the startup configuration of your iPhone. If you've already set up your iPhone, you'll need to factory reset your iPhone to start over. If you don't want to erase the contents of your iPhone, you can still perform the migration manually.
Before you start, turn on Wi-Fi on your Android device and turn off mobile data so you don't create an error. Plug both devices into a power source to avoid transfer issues as well. Make sure you have enough disk space available on your iPhone to accommodate the new data, so it's best to start with a blank iPhone if you're out of space.
To get started, go to your iPhone during the first setup and you will see for a moment on the Apps and data screen , touch "Migrate data from Android".
To continue the procedure, open the "Move to iOS" application on your Android device. If you don't have the Migrate to iOS app, you can click the QR code button on your iOS device. The iPhone will generate a QR code and you can scan it using your camera, Android device to open the Google Play Store. To continue click on Continue and if you wish read the general conditions which are displayed. To continue, touch Accept .
To continue, you will have to connect the two devices together, to do this, nothing could be simpler. On your iPhone you will have a code to display your screen, simply enter the code to display your Android device, the code you will have to enter will be 6 digits.
Next, your iPhone will create a temporary Wi-Fi network. When prompted, click Continue and then Connect to join the network on your Android device then wait for the 'Transfer Data' screen to appear.
If you encounter a problem at this precise moment or your Android device is having trouble connecting and the iPhone displays an error message, go to the settings of your Android phone afterward access the Wi-Fi parameter and find the network that the iPhone to create, it will be a network name like "iOS 96aoc".
Click on the network and connect, nothing more for the password rewrites the name of the network that you see, putting the space between iOS and the rest. When you are finally connected to the network, return to the "Migrate to iOS" application on your Android smartphone.
On your Android device, choose the content you want to transfer, then click Continue . Then, even if your Android device indicates that the process is complete, do not perform any operation on the different devices, it may cause an error. Wait until the progress bar displayed on the iOS device is full. This step may take some time, depending on the amount of data to be transferred.
The app then securely transfers your contacts, message history, camera photos and videos, photo albums, files and folders, accessibility settings, display settings, email accounts and calendars.
If available in Google Play and App Store, some of your free apps are also transferred. Once the transfer is complete, you will be able to download all the matched free apps in the App Store.
When the data transfer is completely finished, click OK on your Android device. 
Then click Continue on the iOS device, then follow the on-screen instructions to complete your iPhone setup .
Make sure all content has been transferred to your iPhone.
In case of transfer problems
Do not perform any operations on your devices until the data transfer is complete. The "Move to iOS" application should remain open in the foreground during the whole process. If you open another app or take a call with your Android device before the transfer is complete, the transfer will always fail.

On your Android device, disable any apps or settings that could affect your Wi-Fi connection, such as Sprint Connections, Optimizer, or Smart Network Switch. Then go to Wi-Fi in Settings and tap and hold each known network, then forget about them. Then try the transfer again.

Restart your two devices, then try to transfer again.

Disable the mobile data connection on your Android device. Then try transferring again
In case of problems after the transfer
Get help if Messages don't work normally after you upload your content .

If apps on your Android device aren't appearing on your iOS device, download them to your iOS device from the App Store .

It is possible that not all of your data has been transferred, due to lack of disk space, on the iOS device. In this case,

erase the data from your iOS device

and start the transfer again. Make sure that the amount of data to be transferred does not exceed the available space on your iOS device otherwise you will not be able to complete the transfer.
How To Transfer Your Messages With An Application?
It is possible to export SMS and MMS but later it will not be possible to include them in the Messages application of the iPhone, because they are not the same operating systems. You can still view the file using a third-party application, since the output format is .XML.
Install on your Android device SMS Backup & Restore from the Play Store. 
Then launch the application and click on the middle button "Set up a backup". The application will ask you what you want to save, tick the SMS and the call log if you wish. Before doing next you will see a button called "Advanced settings" click on it and select if you want to include attachments and media from your SMS. Click on "Next" to continue the procedure.
The application will ask you where you want to store your SMS, choose Google Drive to access them later on your iPhone. Follow the procedure to properly configure Google Drive and do the following. The app will start transferring all your text messages to Google Drive.
As soon as everything is finalized, go to your iPhone and open the Google Drive application to find the file. To open the file, remember to install an XML file viewer otherwise you will not be able to open it.
How To Transfer Messages With Computer Software?
You can also transfer your Android SMS from software, there are many software to make transfers like this on the internet. We will see the software that can do it.
AnyTrans
AnyTrans is file management software specifically for iOS devices (iPhone, iPad, etc.)
The app can copy all types of media from your PC, iMac or MacBook and put them on your phone and vice versa. You'll also be able to manage and create separate backups of everything (including messages) on your phone at the touch of a button.
What is the difference between AnyTrans free or paid? One of the major complaints about the software is the limitation of AnyTrans free trial. Indeed, the free version a feature that is limited to only five files. This is not a legitimate way to transfer all your files for free.
Still, if you only want to transfer one or two files quickly, AnyTrans free is still a viable option.
To transfer messages, it's simple, you just need to connect your 2 devices to your computer so that the software can detect them and select the "Telephone Switcher" tab to access the right part of the software. Then select the messages to transfer to your iPhone and let the software do its job. When everything is finished, you will see your messages appear on your iPhone.
Dr.fone
Dr.Fone is a comprehensive software to manage data on your iOS and Android devices. It can recover your deleted files, backup saved data and restore them to another device. Moreover, dr.fone offers a number of useful tools such as lock screen removal, screen recording, etc. to help you manage your phone or tablet.
The program is not free. But it offers a trial version which has some limitations for demonstration purposes.
As for the previous software, we will find similarities in the process, you will have to connect 2 devices and select the transfer of Android SMS, then let the software do it. When everything is finished, you will see your messages appear on your iPhone.
How To Transfer Contacts From Android To IPhone?
To transfer contacts, you can use the method we saw at the beginning of the article with the "Migrate to iOS" application and also use the software we saw just before, it's up to you. decide.
But there is an even faster solution to export your contacts. From your Android phone, go to the "Contacts" application then go to the settings of the latter, you will find a menu called "Export" then save all of your contacts in your phone. To have your contacts on your iPhone you will have to send yourself the contacts.vcf file which is in your Android phone by email so that you can retrieve the file on your iPhone.
How To Transfer Your Samsung/Huawei SMS To IPhone?
If you are wondering how to transfer your SMS from a Samsung or Huawei smartphone, know that most smartphones today, including these two, are under the Android operating system, so you can safely follow the general tutorial.