How To Promote A Local Business: Ideas On How To Increase Your Visibility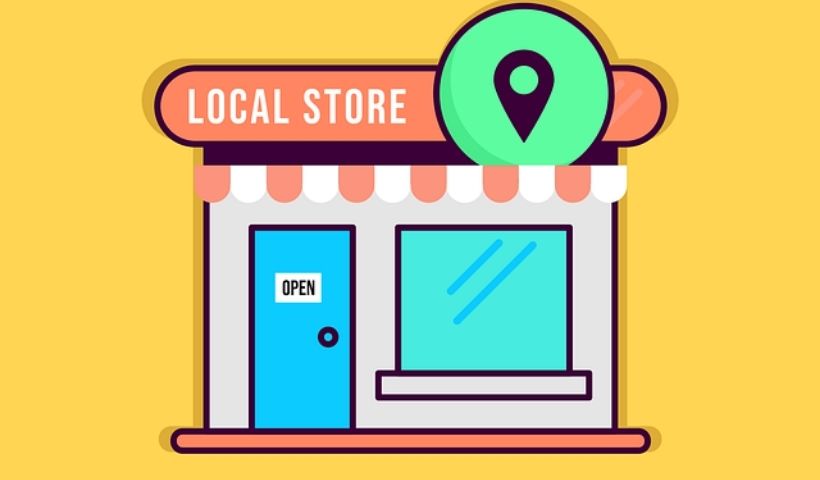 Today, a local business cannot live only by word of mouth and the people of the neighborhood.
Before it was the best promotion that existed, but it is no longer enough.
Technologies, the online world, new customs. Everything is making promoting a local company a much more complicated task.
And if you're in this article, they can mean two things:
You have a local business and you want to advertise it on the Internet, because you are falling behind and it is increasingly difficult to keep it alive and profitable.

You want to help a person who is in situation one.
The fact is that for your business to have visibility and increase sales, you have at your disposal a lot of strategies.
In this article I want to tell you how to promote a local business on the Internet, but also by other means.
And please, ignore those who say that local businesses are going to disappear and the future goes through a totally online sale.
Firsthand I tell you they don't know what they're talking about.
There are things that will never be lost, and the feeling of confidence when buying from a known person, has no comparison with any online sale.
The important thing here is to know how to adapt and change the approach, and that is what I will explain throughout the post.
How To Promote Your Local Business
The first thing I want you to know is that there are two great ways to promote a local business.
Online and offline.
And within them, there are different promotion and sales strategies.
Which one works best to publicize your business?
Neither one nor the other, both.
Both complement each other, and throughout the post I will tell you different strategies that you can carry out, but not so that you choose only one, but several.
When you advertise your business, you have to define a strategy in which you use different communication channels.
You will impact your audience from different media so that, if one does not work as well as it should, you always have other resources with which to have good results.
Ways To Advertise A Local Business On The Internet
Let's look at some ideas to promote your local business on the Internet effectively.
Have a website
If you are one of those who think that your business does not need a website, you are very wrong.
And if you have it but you don't visit it or God because you don't work it with strategy, it's the same or worse than the above.
A website for a local business is like transferring your physical location to the online world.
It's selling, but through the screen.
Most people today shop on the Internet, simply because it is much more convenient and faster.
Even more so since the Covid-19 pandemic.
We have acquired new customs, and this has greatly affected local businesses that did not have a website and an online sales platform.
Therefore, the first step to publicize your local business on the Internet is to have a well-positioned website so that your potential customers can find you and buy from you online.
Write blog posts
Starting from that website, a good way to promote a business is to have a blog.
Of course, it is a strategy that works in the medium / long term.
If you publish articles that solve specific questions or are related to your products, two things will happen:
-The first, that when your target audience searches on that topic on Google and finds your post, they will automatically know you and can start your sales strategy.
-The second, you can become a reference for them on that subject.
In this way, when your readers want to buy that product or service, they will think of you because you have shown them that you are worth it.
Of course, it is not worth writing when you feel like it on any subject.
Write periodically: one post a week, two a month.
The important thing is that this frequency is comfortable for you, because otherwise you will end up abandoning it.
Use in your posts those keywords that have searches related to your business model in Google and use a structure (title, subtitles) that includes those keywords to position. 
Advertise your business on Google
As much as you place your blog articles on Google, if there are businesses that are paying for those keywords, you fall behind.
For many companies, not only is it enough to position your website to be visible in search engines, but it is necessary to invest.
This happens when it is a market with a lot of competition.
And if that's your situation, I recommend that you invest in advertising to promote your local business.
Especially in high sales seasons such as Christmas, Black Friday, sales.
They are dates in which anyone bids to advertise their business on the Internet and the fight is fierce.
According to Internet Live Stats: more than 6 billion Google searches are performed per day. 
Advertising on Social Networks
As with the previous example, social networks are one of your best options to make effective advertising, reach potential customers at the right time… and in the right environment.
And it is that we use social networks several hours a day, and there are millions of businesses that are promoted on Facebook and manage to convert users of the platform into buyers.
It is a non-intrusive advertising, since it is included in the feed of organic publications, and also allows you to segment your audience very well to show your ads only to people who may be truly interested.
-Good because they have already visited your website and seen a product.
-Good because it meets the ideal customer profile based on interests and behaviors.
Therefore, it is very important that you define your buyer persona before, because if not your ads will not be effective and will not be shown to the people you are interested in.
You can promote your local business on a lot of social networks: Facebook and Instagram Ads, TikTok Ads, Twitter Ads, Linkedin Ads.
They are quite similar, although each network has its peculiarities and its prices.
The cost of a campaign on Facebook is not the same as on Linkedin, for example, since in the latter the cost per lead is much higher as it is a professional network.
The medium you use will depend on what social networks your ideal customer is in, since it does not make sense to make advertising campaigns on platforms that your buyers do not use.
Have a good social media profile
And to advertise on social networks, the first thing you should do is have a profile.
Although not everything is going to be paying.
You can use social networks to attract customers organically and without investing a penny.
Of course, with a worked and optimized profile.
First, and like the previous case, you must know what social networks your target audience uses and be there.
Then, you must create a good social media plan to work the networks with strategy.
After all this, you will have an editorial calendar of publications that are entertaining for your audience, solve doubts, position you as a reference and transmit confidence so that, at one time or another, they want to buy your products.
To do this you must work very well on the copy that connects with your followers and captures their attention in your publications.
It is also important that you maintain a frequency of publication and test which times work best for you to show your content to your audience.
Work on local SEO
Local SEO is one of the most important things you can do to get your physical business off the ground, as this way your audience will be able to find you more easily if, for example, they look for you in locations close to yours.
And you can have the best product in the world at the best price but, if they do not know you, you will not sell it.
For this it will be essential that you work Google My Business.
There are many actions that you can carry out within Google My Business to give the search engine clues of who you are, what you offer and where you are.
Thus, when your potential client is looking for a specific product or service in your area, you are the one who gives them the solution.
Make email marketing campaigns
One of the most powerful marketing and sales strategies is email marketing.
It is a medium that transmits trust, sales and loyalty a lot, although you think that the emails are very outdated.
Email is an intimate space in which you go from you to you with your potential client, so creating newsletters that entertain and provide interesting content related to your products, will make you create a solid relationship with your subscribers in the long run.
And after many emails, there will come a day when that person needs a product that you offer and buy from you, because he always has you in mind.
You must set a frequency (the higher the better) and, above all, entertain.
Emails loaded with discounts and catalog photos no longer work.
They just go for spam.
The most important thing is to write a subject with a hook that incites clicking and an email that retains that attention until the final call to action, in which you will sell.
Do Influencer Marketing
There are many types of influencers and many ways of working/collaborating with them.
It is one of the largest and best sources of customer acquisition that large companies are using, and the truth is that they work.
Influencers are people with thousands and millions of followers who promote companies on the Internet by showing their products for people to buy based on their recommendations.
If you choose influencers who have an active and loyal community, you will almost certainly get good results.