Samsung Galaxy A52 5G Smartphone Review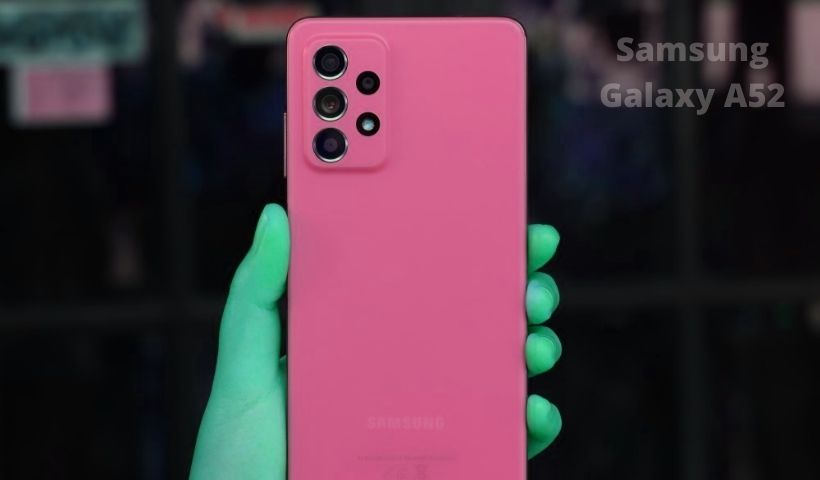 The Samsung Galaxy A52 5G has benefited from a relatively discrete release this year but it is positioned as usual with the A range in a category that I particularly like, because it allows to benefit in the middle of the range of features usually reserved for high-end smartphones from Samsung. Let's see if this model manages to convince me.
One thing is certain: Samsung is trying to put this Galaxy A52 in all hands by addressing as wide an audience as possible. We thus find a slightly less expensive 4G declination (but that I do not recommend because the difference is not significant). The smartphone is also offered with sober colors (white, black) but also very fun (pastels of blue and purple).
From a design point of view the Galaxy A52 is very successful with an impeccable finish, a front in Gorilla Glass 5, a matte back very pleasant to the touch that imitates metal, as well as a thin thickness of 8.4 mm. The screen is Super AMOLED type with a diagonal of 6.5 inches and a resolution of 1080 x 2400 pixels, which gives a pixel density very pleasant to the view of 407 pixels per inch.
This Galaxy A52 5G is also very comfortable with photography. It is equipped with a 32 MP front sensor with HDR technology for successful selfies, as well as four rear sensors, the main one of which offers 64 MP and an f/1.8 aperture. Another of these sensors offers a 123° wide-angle shooting mode that is very convenient for landscape photos during the holidays or for group photos when you lack perspective. Nothing to complain about, except perhaps this oddity of the interface that does not give direct access to the Portrait function. Fortunately it is possible to change this in a few seconds via the settings.
The Galaxy A52 5G is also packed with additional features starting with its IP67 waterproofing (up to 1 m deep for 30 minutes), a Game Booster mode for those of us who play a lot on smartphones, but especially a display frequency of 120 Hz that allows great visual comfort, especially when scrolling through information on the screen such as the timeline of a social network. As a good consumer of YouTube videos I also really appreciated the presence of stereo speakers for better immersion and better audio spatialization.
Let's finally finish with the battery and autonomy of the Galaxy A52 5G. The latter is equipped with a 4500 mAh battery. A large capacity that allows intensive use (about 4 to 5 hours screen on) without risk of dry failure! However, it is regrettable that the on-board fast charging technology (50% charge in 30 minutes) is not as ambitious as some competing technologies such as Super VOOC.
Conclusion
As you can see, Samsung offers with this Galaxy A52 5G a very complete smartphone around 450 dollars, in which are found some technologies usually reserved for the high-end, such as the display frequency of 120 Hz. 
If this smartphone has convinced you do not rush right away on this model since I learn of its replacement in the coming days by the newly announced Galaxy A52s 5G which will offer a Snapdragon 778G processor engraved in 6 nm instead of the 750G engraved in 8 nm that equips the model tested. 
This discreet change will allow high performance gains, of the order of 40% for the processor and 83% for the graphics part. All that this smartphone lacks is an ultra-fast charging technology to complete an already very flattering picture.