How To Correctly Choose A Tablet?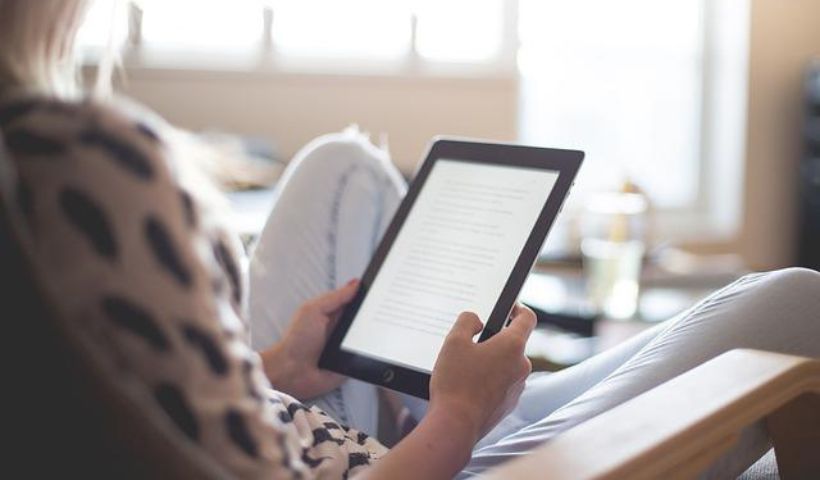 Are you thinking about buying a tablet? If you do not want to get lost in the huge number of models that exist in the market, we tell you the aspects that you must take into account to choose your tablet correctly.
The tablet is a device that offers many options for use. Therefore, the first thing you should do before opting for one is to ask yourself what you want it for, if you surf the Internet, download apps, visit your social networks, watch videos, as a work tool, etc. The answer you give will condition the purchase process.
If you use it, for example, for work, they will need a tablet with a more powerful processor and more storage. It may even be best to opt for a convertible. Once this aspect has been analyzed, it is time to correctly choose the tablet according to its characteristics, which we relate below.
Aspects To Take Into Account To Correctly Choose A Tablet
Operating system
This is an important decision, as not all operating systems work the same and are not compatible with other devices. Currently there are different operating systems for tablets, but the most used are Android, iOS and Windows.
ios
If you want the best features and a powerful operating system, do not hesitate to choose iOS, since these devices are easy to use and you can install all the applications on them. The most recent version is iOS 7.
But iOS has two negative points: one, which is the iPad's operating system and doesn't work on other devices; and another, that apps can only be uploaded through Apple's iTunes App Store.
Android
Tablets with Android operating systems are the most common, so you will find a multitude of models for all budgets. In addition, all developers make applications for them. They are intuitive and easy to use.
It currently goes for version 4.1 (known as Jelly Bean), although most tablets use 4.0 (Ice Cream Sandwich). The next version, as announced by Google, will be called KitKat.
Windows
Tablets that work with Windows have a smaller range in terms of applications. Its main advantage is that it is fully compatible with the office package and some have a keyboard so you can handle them more easily.
The screen
The design and size of the screen is something very important in the tablet market, where you can find endless options. To choose correctly the type of screen and the size you have to take into account, again, the use that is going to be given.
If your purpose is going to be to see the series, the ideal is that the comfortable screen of about 10 inches, something that is not difficult to find, since many Android models incorporate 10.1-inch screens.
The size should be somewhat larger if the tablet is going to be a work tool, not because it allows you to better visualize the content and have several applications open at the same time, but because the 12-inch ones usually have more powerful processors. However, these are not as common as the previous ones.
In addition to the size you have to pay attention to the resolution and the panel. In the first case, for normal use, with an HD or HD + there is more than enough, but if you want a perfect viewing experience, it is best to go to a tablet with Full HD or Full HD +. Regarding the second aspect (the panel), most equip IPS LCD and some of them AMOLED.
Processor, RAM, and storage
Another component that must be paid attention to is the processor, the brain that houses the tablet and that, among other functions, is responsible for running the operating system.
As with smartphones, most tablets use Qualcomm Snapdragon processors, the most equitable in terms of quality and price, although there are also other interesting ones such as the Tegra (from the Nvidia company) or the Intel.
For a basic tablet use (browsing, watching series, using applications, etc.), a mid-range processor is enough. Of course, for it to have good performance it is important that the RAM is at least 3 GB.
Regarding storage, for these uses it is not so relevant, but it would be interesting to opt for a tablet that allows you to expand it.
If the tablet is going to be used to study or work, it would be convenient to opt for a powerful processor, a RAM of no less than 4 GB, and a storage greater than 64 Gb with the possibility of expansion.
SIM card, yes or no?
If your tablet comes with a SIM card you can use it as a mobile phone, since you can connect with it outside the home without using any WiFi network.
Not all tablets have the option of incorporating a card of this type and also its price is higher if they carry it. Therefore, unless you need it, it is not recommended that you acquire a tablet with these characteristics.
In addition to the price, you must bear in mind that in order to use it you will have to contract a mobile data rate.
Most iPads have this system, so you can use it without problems if you want to choose an iOS operating system.
Cameras
Finally, cameras are another aspect to consider. The front camera is key if the user is going to make video calls, but if he is only going to use it for leisure with the rear one has more than enough.
Now, if what you are looking for is quality in the photographs, tablets are not the most indicated. They are useful for photos where only a minimum of quality is needed, to scan documents, etc.