Best Windows 10 And Mac Virtual Machine 2021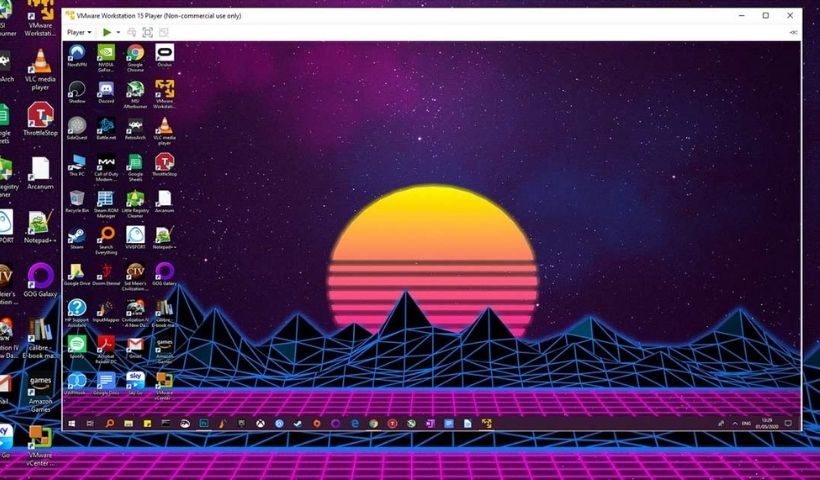 The best Windows 10 and Mac virtual machine . These are the operating system virtualization programs you should know about.
Virtual machines, such as VirtualBox or VMware, have become an important part of computing today, especially for businesses and especially for cloud computing.

However, operating system virtualization programs are also available for free or paid for home users.
What Is A Virtual Machine
A virtual machine or virtual machine is software that emulates the behavior of a physical computer through a virtualization process. 

In practice, it is created in an environment called a host where multiple virtual machines can coexist with CPU, RAM, storage, and network interface created on a physical hardware system.

The advantages of using a virtual system are those of being able to offer simultaneously to multiple users different operating systems isolated from the rest of the system (as long as you have enough RAM memory), each one can be activated on request and without affecting the real physical system thanks to the hard disk partitioning or clustered environments on server systems.
Also Read : All You Need To Know About Angular 2
How A Virtual Machine Works
Before installing a virtual computer it is good to verify the minimum requirements necessary for its use.

The virtual machine must have enough disk space to install the guest operating system and be able to use the amount of memory required by the operating system itself. There must be enough free RAM on the host system.

The best virtual machine for operating systems
Windows 10 Virtual Machine
The main advantages of using the best virtual machines are:

The ability to run different operating systems on your PC, for example you can run Windows on a Mac or run Linux on a Windows PC and vice versa.

Use applications that would not otherwise be available due to different system requirements.

Enhanced security against malware or viruses that would not function properly in a virtualized environment.

In general, virtualization has become a powerful tool in computing and IT, and here is a list of the best programs for virtualizing operating systems.
VMware Workstation Player 
The best Windows 10 and Mac virtual machine.

free for personal use

Supports GPU virtualization Windows, Mac and Linux

Free basic version

VMware presents a comprehensive selection of virtualization products, with Fusion for Apple Mac and Workstation Player for PC.

Despite the name difference, these two products offer the same solution, albeit tailored for each host operating system.
VirtualBox
The best free virtualization software.

Free

Windows, Mac and Linux

100,000 registered users
Besides VMware, there is also other software that you can use to create one.
 virtual machine on your PC. 
VirtualBox is a good option if you are looking for the best program to virtualize operating systems. 
This solution supports an incredibly large selection of host and client combinations.
Parallels Desktop (macOS)
The best Mac virtual machine.

Integration with macOS

Cheap

Much better than Boot Camp

Mac hosts only

It's paid

There basic license , the one for home use, costs 79.99 euros per year, while the Pro , for advanced users, costs 99.99 euros per year. Finally, the Business Edition that includes advanced management tools for the use of multiple work environments, costs 99.99 euros per year.