Comparison: 4 Desktop Virtualization Solutions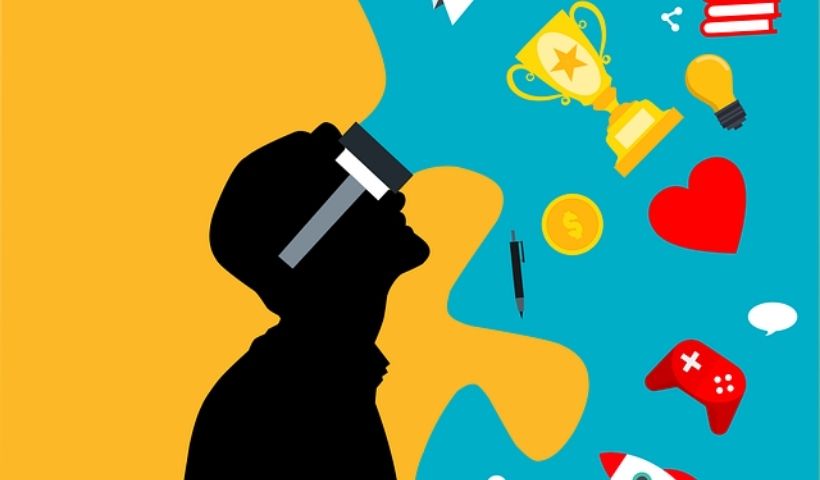 Virtualization is a type of technology thanks to which it is possible to deploy a virtual machine to which certain components and resources are allocated, such as the processor, RAM, the operating system. Within it, desktop virtualization solutions stand out like the ones featured in this article and that are intended for the business world. A reduction in costs or an increase in information security are some of the benefits provided by desktop virtualization solutions.
This comparison opens with Amazon WorkSpaces suggesting a fully managed desktop virtualization service for Windows and Linux systems, accessing resources from any compatible device. It is followed by Dell Hybrid Client and HPE GreenLake for Virtual Desktop Infrastructure: if the former is presented as a scalable solution that protects employee and company data through features such as system lockdown, secure boot and file encryption, the second is a set of cloud services distributed through a pay-per-use model and vertical and horizontal scalability managed by HPE itself. In the case of Microsoft Windows 365, it brings the Redmond giant's cloud operating system providing the full Windows experience – apps, data and settings – to personal or corporate devices.
The fifth offering features the Lenovo ThinkAgile HX Series, which combines a world-class hyperconverged system with Nutanix software to simplify data center management and lower cost of ownership. NetApp's NetApp Virtual Desktop Service makes it easy to manage of virtual desktop infrastructures in both public and private clouds. Also participating is the Nutanix EndUser Computing platform with a strong emphasis on security, scalability and rapid desktop deployment. Finally, there is Virtual Cable USD Enterprise (based on Open Source and) 100% customizable, and VMware Horizon 8, with a tight integration in the manufacturer's technology ecosystem.
Amazon Web Services: Amazon WorkSpaces
AWS offers a fully managed desktop virtualization service for Windows and Linux systems that enables resources to be accessed from any supported device.
It is a managed cloud desktop service that can be used to provision Windows or Linux desktops in minutes and quickly scale to provide thousands of desktops to employees around the world. In this sense, the 'WorkSpaces' that are implemented can be paid per month or per hour. It also helps eliminate the complexity of managing inventory, versioning, and patching of the operating system and virtual desktop infrastructure. Your access is guaranteed from any place, time and compatible device.
This cloud-based virtual desktop, which can replace the traditional one, is available as a package of the operating system, computing resources, storage space and software applications that allow the worker to carry out daily tasks in the same way as on a traditional desktop.
To do this, the user connects using the free Amazon WorkSpaces client application on compatible devices such as Windows and Mac computers, iPads, Android tablets, Android-compatible Chrome OS devices, or Chrome or Firefox web browsers. Thus, these users connect with the credentials set up by an administrator or with their existing Active Directory credentials if they have chosen to integrate their Amazon WorkSpaces with an existing Active Directory domain. usually done on a desktop computer.
Also Read : Latest Payment Trends
Dell Hybrid Client
Scalable solution that protects employee and company data through features such as system lockdown, secure boot, and file encryption.
This proposal was created to meet the changing needs of companies, end users and IT departments. It comes as a centrally managed client workstation software solution and is compatible with Dell Latitude, Optiplex, Precision client workstations as well as Dell Wyse thin clients. The objective? For organizations to manage desktops through the cloud and ensure easy access to applications and data regardless of where they reside: in the public cloud, private cloud or on the worker's device. Because built-in apps for daily productivity, browser security, and more are available out-of-the-box and managed through the cloud, users work how and where they want.
Dell Hybrid Client provides a single sign-on where users will find their personalized desktop interface with all their applications, whether in the cloud, locally installed or virtualized. Going into detail, it is a scalable and secure solution that protects the data of workers and the company through integrated functions that include system lockdown, secure boot, encryption of user files…While, and thanks to uninterrupted workflows , users have secure access to web and virtual applications from Citrix, VMware and Microsoft and various storage locations such as Microsoft OneDrive or Google Drive. For their part, Zoom or Microsoft Teams clients run locally,
HPE GreenLake For Virtual Desktop Infrastructure
Logo recommended product jpegThe well-known North American firm wants to become a company that offers its entire portfolio as a service and, in this sense, its desktop virtualization solutions are also provided as part of the PointnextServices offer for VDI and GreenLake for Virtual Desktop Infrastructure, which is the product we are going to focus on.
HPE GreenLake for Virtual Desktop Infrastructure allows you to choose from a wide variety of predefined virtual desktops in any combination. In addition to providing everything you need (hardware, software, operational services, and installation or configuration), the manufacturer is responsible for maintaining the solution. Meanwhile, and given that it is presented as a set of distributed cloud services, it is offered as a pay-per-consumption model with vertical and horizontal scalability managed by HPE itself; a management that does not include the virtual machines of the worker's desktop, since each organization is in charge of the total control of the environment of the crucial desktop applications. For his part, and at this point,
To help customers adapt to this new way of working, you must first define the mix of types of desks that workers use. For example, 'basic users' who typically use a small number of low compute intensive applications can use those same applications in secure isolation from their device. For 'administrative users', predominantly using office productivity and browsing applications, they get the same VDI experience but with a more reliable infrastructure to deliver the right user experience at the right cost.
Then there would be the 'power users' who need more intensive use of office applications, mid-tier graphics requirements, or development platforms, who get a VDI with higher processing power that can be assisted by NVIDIA GPUs and delivered on a persistent or non-persistent model. Finally, engineers with graphics-intensive requirements for financial multi-display or CAD-type applications benefit from NVIDIA GPU-assisted computing. HPE GreenLake for VDI will support workers in verified or unverified environments. It will also keep data close to the application to ensure reliable performance and keep intellectual property and information in customer data centers to safeguard customer privacy.
Microsoft Windows 365
logo recommended product jpegIt brings the operating system to the Microsoft cloud, bringing the full Windows experience – apps, data and settings – to personal or corporate devices.
The Redmond giant participates in this comparison with Windows 365, a product that has been conceived to create -as they indicate- a new category of hybrid personal computing: they have baptized this category with the name of Cloud PC and with it they want respond to the needs of organizations at a time of evolution towards hybrid work models.
Specifically, Windows 365 brings the operating system to the Microsoft cloud, bringing the full Windows experience apps, data, and settings to both personal and corporate devices. It is articulated around three key points which are: power/efficacy, simplicity and safety.
In relation to the first of them, it should be noted that users can access all their applications, tools, data and configurations from the cloud through any device with an instant boot, thus providing the complete experience of a PC on the go. cloud. The cloud also offers versatility in terms of processing power and storage, allowing IT departments to scale up or down as needed. With the choice between Windows 10 or Windows 11 (gradual rollout began October 5), organizations can choose the cloud PC that best suits their needs on a per-user or per-month contract basis. .
The second important feature, simplicity, means employees can log in and pick up where they left off regardless of the last device they used to connect. For IT departments, Windows 365 similarly simplifies deployment, updates, and management, requiring no virtualization expertise. With Windows 365 optimized for the workplace, IT can easily purchase, deploy, and manage cloud PCs for your company the same way you manage physical PCs through Microsoft Endpoint Manager.
Lastly, it should be noted that Windows 365 is secure by design and that it not only takes advantage of the potential of the Microsoft cloud. Also the principles of Zero Trust. The information is protected and stored in the cloud, not on the device.
Also Read : Best Tablets