Guide To Best Tablets Of 2022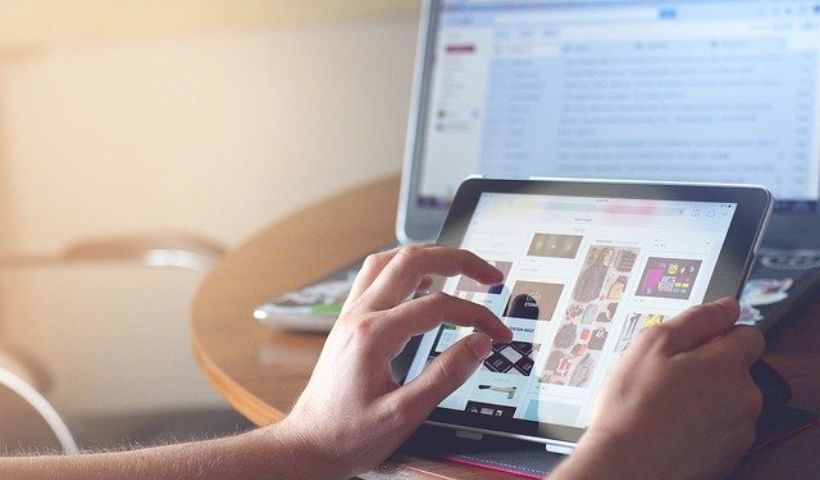 Tablets : Currently, there are various technological options that users can access , highlighting those of high range and sharpness on the screen.
Tablets and all the functions that are incorporated into their operating system stand out among the most favorite items for most users .
Thanks to the updates today there are many apps that can be incorporated into a Tablet ; from video games, to an app to take professional photos.
It seems that competition in the market is based on who offers the easiest to use product, with high quality and, without a doubt, a price that can be adjusted to everyone.
However, before making the purchase it is important to check the various models, brands and accessories that they come with, to make the job easier when choosing the best Tablet .
The technology does not rest and there are already lists that show what could be the best Tablets for next year .
Therefore, it is necessary to keep in mind what are the characteristics that are expected to be found in a Tablet , be it its capacity, speed and storage to be able to choose.
Review 1: Microsoft Surface Pro 7
All laptop in a tablet , with the resistance to last all day without running out of battery, in addition to having a high resolution.
Characteristics
12.3-inch touch screen (2736×1824 pixels)

Intel Core i5-1035G4 Processor, 1.1GHz

8GB LPDDR4X RAM

256GB Solid State Drive

Intel graphics card
The new generation Surface Pro is the best ally to carry out any type of task wherever you are and with the best comfort you can ask for.
Composed of an Intel Core processor , the touch screen is much more sensitive to touch, as well as having an impressive speed due to its 8th generation processors .
With a pre-installed Windows 10 home operating system , it's ready to go and get things done, without leaving your Cortana assistant behind .
The total weight of this elegant device is only 770g, making it an extremely light and ultra-thin tablets for the touch .
Improved in every way compared to its predecessors, this tablet guarantees better audio and a 5 MP front camera and 1080p video capability.
Review 2: Apple iPad Pro
One of the items most requested by users on the market is the Apple , due to its high quality and durability over time, without forgetting the functions they have.
Characteristics
12.9-inch edge-to-edge Liquid Retina display with ProMotion, True Tone and Wide Color Gamut (P3)

A12Z Bionic Chip with Neural Engine

12 Mpx wide angle, 10 Mpx ultra wide angle and LiDAR scanner

7MP TrueDepth front camera

Face ID to securely authenticate and use Apple Pay
The feature that most attracts the attention of users is the ease with which it captures movement gestures , as well as the sensitivity of the screen .
Like most mobile devices found in the market, this iPad Tablet has a screen extended to the edges.
They give the user a new experience in colors and sharpness , a way of making technology that is fascinating and completely adaptable to everyone's needs.
In addition to the wonders already mentioned, another outstanding aspect is the security with which it can be unlocked through fingerprint and facial recognition.
Review 3: Samsung Galaxy Tab S6
With the ability to add a keyboard and turn it into a laptop, this Tablet is part of the future generation of sleekness and speed.
Characteristics
10.5″ inch screen;

Dual 13mp and 5mp rear camera

7,040mah battery; includes s pen with remote function that reaches approximately 10 meters in an open space

8 GB RAM and 256 GB storage capacity expandable with microSD slot up to 512 GB
It incorporates an optical fingerprint sensor on the screen to offer you more comfort
Being an ultra slim design , it can be transported without major inconvenience to wherever you want to move, in the same way it has the versatile S Pen for tasks .
The total weight of this incredible Tab S6 machine is 422g and a 10.5-inch screen, with a resolution of up to 2560 pixels and a speed of 2.8GHz.  
With this little pencil there are no limits, as it completely adjusts to the demands of any demanding and creative mind.
In an incredibly favorable aspect, the pencil is kept in an easy-to-reach compartment with a magnet for added security.
In addition to what has already been mentioned, the S Pen can be controlled via Bluetooth, which allows for better mobility and makes the work of users much easier.
With two cameras of 13 MP and 5 MP respectively, it is the first Tablet with an ultra wide angle lens to capture all kinds of moments instantly.
The Galaxy Tab S6 Tablet can connect with others and become a control center, an extremely useful action when it comes to teamwork.
Also Read : All You Need To Know About Graphic Design Tools