Android 12: What's New, Released, And Compatible Phones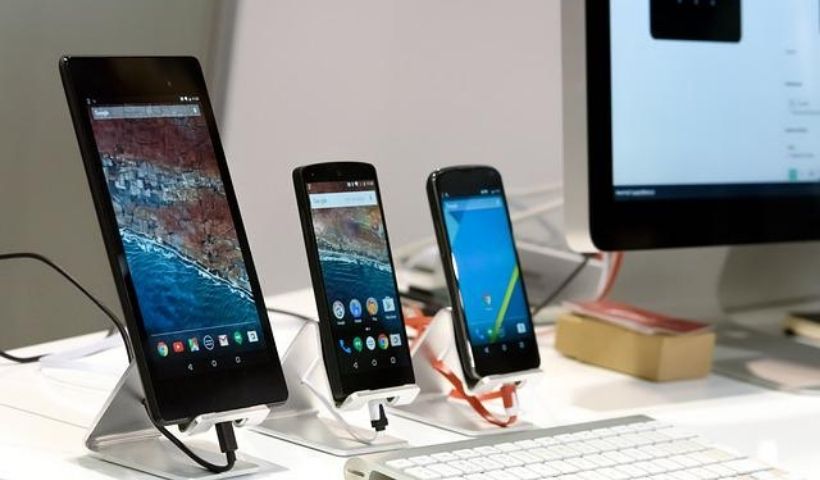 Android 12 : At the end of 2021 Android announced the arrival of a new version of the operating system that today is a reality for many devices. Keep reading to know the ten new features of Android 12 that are key.
Android 12, The Latest Version Of Android Available 
It is important that you keep in mind that, depending on the manufacturer of the mobile, you may not see some of the novelties due to something that is known as "layers" of customization. These are added by each manufacturer to bring an original touch to the operating system, such as Xiaomi's new MIUI 13. 
The Ten New Features Of Android 12 That Will Be Key
On the official Android website they say that this new update will allow us a much more personal, safe and simple experience on our mobile devices.
1. Material You, the new interface
This is one of the crucial novelties in the Android 12 update. Material You is nothing more than the term used for the new interface offered by the brand. What makes it top is the possibility that users have to customize it to their liking with different colors. Its design can be much more comfortable if we compare it with its predecessors Material Theming or Material Design. It sure gives a new touch to your Android. 
2. Color Revolution
Changing the background of our screen, Android 12 promises to transform the entire visual experience of the mobile. With the advanced color gamut, you can customize the way you see your smartphone's graphical environment (settings, notifications, widgets, and icons for certain apps). 
3. Renovated and more private location permit
With this novelty, Android 12 allows you to select, according to preferences, an exact or approximate location when an app asks you for this data. This change can give you a sense of greater privacy in the use of your mobile. 
4. More dynamism
The interface offers a faster feeling when you tap or swipe on the screen. In this response speed, you can also see expressive animations that give more harmony to the environment of the device. 
5. Widgets for conversations
Android 12 launches a new widget for conversations so that you have your favorite conversations and chats on the home screen. In addition, you can view other data such as the birthday dates or call history of each contact. 
6. Bold text and area magnifier
In addition to the dimming of light that you can give to the screen, with this new update you can add bold to the text you see in it (which comes out throughout the interface). A magnifying glass option is also available to maximize the size of an area of the screen. You can do this without having to leave the content or part that you are looking at at a specific moment. 
7. Greater privacy 
With the Privacy Panel of Android 12 you can see in an instant how access to your location, camera or microphone is being managed in the different apps. This way you will be able to see which applications have accessed these functions of your device in the last 24 hours and manage their different permissions. 
In addition, with the novelty of Private Compute Core you can explicitly protect certain sensitive data that you do not want to be shared with other devices, other apps or with Google, for example. 
8. Extended screenshots
Screenshots on Android 12 are also evolving. This novelty will allow you to make a screenshot not only of the area that covers the screen of your smartphone, but also of what is below. Just extend the crop square and take it as far as you want the screenshot to go. 
9. Improved gaming experience
With this version of Android you can start playing earlier, without the need for the download (of the game) to have been completely done. You'll also be able to choose which game mode you prefer depending on your smartphone's battery life. 
10. Easy transfer of items between different Android phones 
In case you switch from Android, you will now be able to transfer all the items that matter to you from your old device to the new one. It can be done through a cable or with a mutual WiFi connection. 
Which Phones Will Be Compatible With Android 12?
Some Google Pixel devices can already enjoy this update, as well as others from Samsung and Xiaomi. At the moment we know that there will be others that will also be compatible with Android 12 such as some of ZTE, OnePlus, Realme, ASUS, OPPO, TCL, Black Shark, POCO or Vivo. 
As you can see, Android 12 promises, surely you want to receive this update … but you know that it is not the only operating system with a new version, many PCs can already enjoy the novelties offered by Windows 11.
Also Read : Create A Website For Your Company