Benefits And Drawbacks Of Selling Your Product In A Marketplace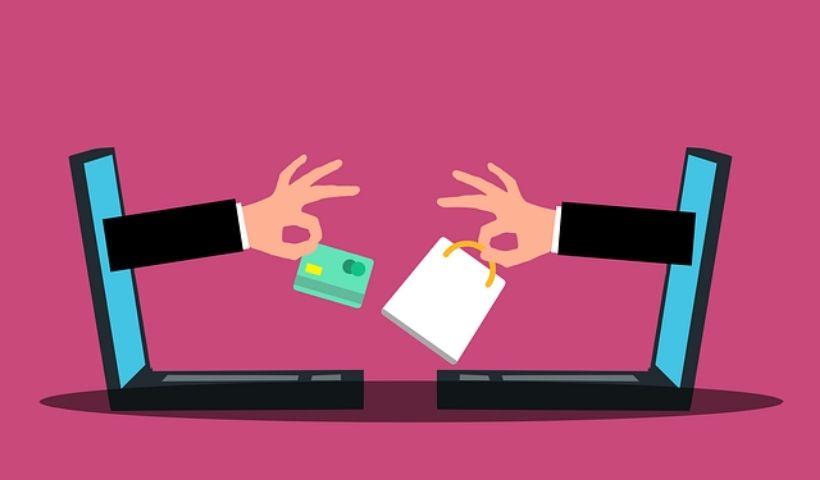 Selling Your Product In A Marketplace : Let's assume that you are a novice in the field and that you still have no idea what a marketplace is and what it means for an eCommerce to sell on these platforms.
Actually, chances are that you have interacted and even bought in a marketplace once, only you did not know what these types of portals were called.
Selling your product in a  marketplace would be a digital version of a marketplace or a shopping mall. That is, the same space where several merchants sell their own products. Basically, a multi-seller eCommerce platform .
The best known marketplace in the West is Amazon. Although Amazon itself also has its brand and sells its products, there are thousands of sellers and stores. Even big brands like Nike have their own showcase within the platform and sell their products through it.
E-commerce experts say the marketplace is the future of online shopping. Does that mean that traditional eCommerce has no future? Not at all! And in fact, maintaining your own eCommerce store and selling on a marketplace can be an explosive combination to skyrocket sales.
In this first part of this series we are going to tell you the benefits and disadvantages of selling on marketplaces, and why the eCommerce + marketplace combination can be a winning option. So, let's get to it!
The Benefits Of Selling Your Product In A Marketplace:
It is likely that at first glance the clearest benefit that comes to mind is the most obvious: selling in a marketplace gives you visibility and therefore, can increase the sales of your business.
But beyond this obvious principle, we are going to break down in a little more detail what it can really mean for our online store to sell in a marketplace:
1. Increase confidence:
Amazon itself is already a well-known brand in the world that has been in the sector for more than 20 years. Obviously, the trust that it generates in internet users is quite solid and may be greater than what you have obtained (or can obtain) on your own.
Regular buyers of this type of marketplace trust that any seller who sells on the platform will meet minimum quality requirements. This extra security that the marketplace gives us by acting as an intermediary helps to increase conversions if we play our cards right.
This point is especially interesting when we talk about new online stores, without much previous clientele, who need to make a name and reputation for themselves. Starting by doing a good job within a marketplace suitable for our type of product can be of great help.
2. It saves time and money for the business:
The time and money invested in starting a store directly in a marketplace is much less than for a traditional online store.
If we want to start selling our products, but we don't have the money to invest in a website and all the necessary digital sales logistics, a showcase like AliExpress or Amazon will allow us to start as soon as possible, with a minimum investment of time.
In addition, there is the enormous saving in human resources, since many of the functions that our staff would develop in our eCommerce can be managed through the marketplace.
Of course, we must bear in mind that not all marketplace platforms offer the same resources to businesses. This is the case, for example, of package logistics or Customer Service, which is not always provided by the marketplace.
3. Facilitates internationalization:
Another strong point of marketplaces is that the vast majority have a huge presence in several countries around the world. In addition, some offer shipping services with very attractive costs for businesses that, if they had to do it on their own, would be much more expensive.
On the other hand, it is the fact that these platforms are usually multi-language, and have Help Centers with agents prepared to answer questions in any of the countries in which they are present.
Something that would be very expensive to get on our own if we wanted to prepare our eCommerce for this type of international sales.
4. It offers a huge and varied showcase:
During 2020, Amazon Generated sales worth 386.06 million dollars, with more than 100 million subscribers to its Amazon Prime subscription. Etsy , a marketplace specializing in crafts, already has more than 40 million active users.
For its part, Aliexpress is one of the most lucrative markets in the world, unleashing sales especially in recent months.
With all this data on the table, it is clear that marketplaces are a really interesting commercial epicenter for e-commerce companies looking to expand their business and reach new audiences.
It is also worth bearing in mind that there are specialized marketplaces in very specific sectors. This means that a good position on these niche platforms will ensure a well-segmented clientele.
The Drawbacks Of Selling On Marketplaces:
But make no mistake, not everything is positive in the world of the marketplace. The truth is that if we are thinking of starting to sell on these platforms, there are several negative points that we must take into account:
1.Competence:
Without a doubt, competition is the biggest drawback of selling on marketplaces. After all, in this type of platform, comparisons with other sellers that offer the same type of products are really simple, so you have to strive to present .
In this environment, the price of the product is usually the most decisive factor for the sale to take place. Of course, buyers will always be willing to pay a little more if the quality is higher, so the value for money must be attractive to the user. Otherwise, it will be practically impossible for you to compete with other sellers in your same sector.
Another point that is very relevant within the marketplaces to be able to position yourself with respect to the rest of the sellers is social proof tags. And by that we mean all the opinions that customers are going to leave about your products in the profile of each product and that are undoubtedly an indicator of the quality of your product.
The studies that have been done on this phenomenon, maintain that 84% of buyers trust online reviews as if it were a personal recommendation from an acquaintance.
After all, if two sellers sell the same product, the factor that will help in the purchase decision is precisely the buyers' ratings .
2. Lack of control and freedom:
While on your own website you are free to choose the way your products are displayed, when you sell on a marketplace, you must abide by the platform's rules.
Normally, businesses of this type require prior approval of any product that is going to be sold in their window. In addition, with regard to logistics and shipments, a minimum of quality is requested that, if not met, would lead to expulsion from the marketplace.
For example, Etsy rewards sellers who offer free shipping by providing extra visibility on their platform.
3. Commissions:
Obviously, selling on these sites is not free. The marketplaces take a commission for each of your sales. A point that, without a doubt, is worth taking into account. For example:
Amazon.es: to sell in the Spanish version of the e-commerce giant, you must pay a fixed subscription of 44 euros per month, in addition to a commission for each sale, which will depend on the type of product.

Etsy: This marketplace specialized in crafts has a 5% commission for each transaction made within its platform.

Ebay: Products you sell through Ebay carry a 10% commission, not including shipping and handling.

Aliexpress: the commissions of the Chinese marketplace par excellence are between 5% and 8%.
Why Is It Important To Have An eCommerce
Although simply selling on marketplaces may seem like a very attractive option, especially for new internet businesses, in the long run, if we want to have a solid presence on the internet, the combination of both is the key to success.
It is extremely difficult to build a brand image and a solid business in the long term, depending only on the showcases of the marketplaces.
Having our own eCommerce  allows us to transmit exactly those values and brand philosophy with which we really feel identified.
Marketplaces for their part, can be of great help to expand our business, and make us known in new markets. However, in the long run, it will be necessary to create a more stable brand image for our business to be consistent.
Also Read : Affiliate Marketing