What Is Online Recruitment And What Is It For?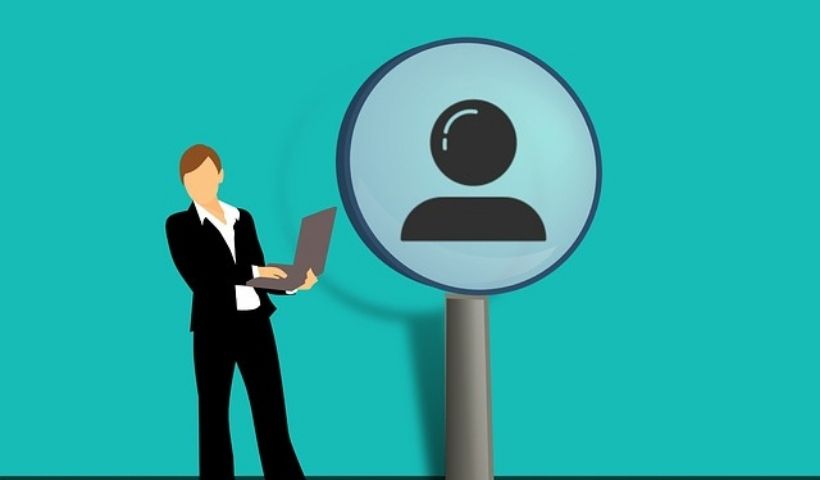 Online Recruitment : Today it is almost impossible to imagine a selection process in which the new digital media do not intervene. The use of web pages, social networks, and a multitude of online tools are essential when selecting new employees. This is where online recruitment, also known as e-recruiting, becomes important. Like every Tuesday, in this new SEO post, we explain the importance of online recruitment in your eCommerce, its advantages, and a series of tips to implement in your hiring process.
What Is Online Recruitment?
Online recruitment is a set of digital tools that speed up and facilitate the selection process. This makes the process easier for both candidates and the company. Thanks to this digital help, complex processes are streamlined and streamlined, so the Human Resources professional will only have to contact the shortlisted candidates. 
Good online recruitment goes through all the steps of the process. It must be formulated in such a way that each stage ends directly in the next and is an effective system. Here we show you a series of steps to follow to create the perfect online recruitment:
First we have to start from the base by publishing the job offer. It has to be written in an attractive way in order to attract attention. Although you also have to take into account what is the perfect time to publish it. Do not post the offer until the company is ready to go through the full selection process. To do this, several factors must be taken into account, such as the order book, holidays, and vacation periods. Finally, before publishing the job offer, think about the channels where you want it to be broadcast.
Keep in mind that, once you publish the job offer, numerous applications will begin to arrive. Therefore, care must be taken that no request is lost, since it can arrive in various ways: in writing, email, social networks, etc. Do not forget to send a receipt confirmation to the interested parties, so that a communication channel is opened from the beginning.
Once the job offer is published, the next step is the selection process. When the application period has closed and you have all the applications, you have to classify the cover letters and resumes. This step is where the people suitable for an interview are chosen, depending on whether or not they meet the requirements mentioned in the job offer. Finally, after the interviews and if nothing goes wrong, you will have found your perfect candidate for the position.
Once the interested parties have been chosen, you must contact them. These fall into three categories:
Candidates who do not fit the offer

The ones that look interesting, but don't fit

The ones that do fit
Once you are clear about which group the candidates belong to, you will have to conduct the interview with the person who fits and send the others an email with the negative answer. Do not forget this last step, since you could run the risk of giving a bad image as an employee. As for the intermediate group, they should not be ruled out completely. Although they do not fit the position, you will want to have them in sight for later offers. Therefore, it is necessary to communicate the situation to the candidates and ask for their agreement to add their applications to the database.
These four steps are what online recruitment has been. Protect the entire process in an automated way. The main objective is to hire the best talent for the company. But, apart from speeding up the process, does it have more benefits? We explain it to you below.
Benefits Of Online Recruitment
Cost reduction: it is much cheaper than the traditional one. It is not the same to bring together several candidates in a physical place where you cannot know for sure their skills and professional experience than through the internet.
Time savings: digitization allows you to publish a job offer on several web pages and instantly receive applications from interested candidates. This helps speed up the process and allows vacancies to be filled in the shortest possible time.
Greater scope: this step is related to the previous one. By saving time it also allows you to reach more people. In the past, job offers were published in newspapers or magazines and a much smaller number were registered. Now things have changed. With online recruitment, it is possible to reach a huge number of people.
Knowledge of the candidate: this tool offers the possibility of managing candidates according to their skills and values ​​and knowing more quickly if the candidate is suitable for the vacancy or not.
Branding generation: e-recruiting allows the company to create a user experience that builds a brand, both for employees and candidates. In addition, to attract talent and position yourself as a benchmark in the sector, an attractive digital presence is necessary.
There are many companies that are using the online recruitment tool on their platforms since it provides them with several benefits. According to a study, more than 75% of companies have started a digital transformation process or are in an advanced stage of digitization. The use of social networks stands out in these processes. Although the use of chatbots (chatbots) is also included to offer the candidate the possibility of having direct communication with companies. According to it, 50% of the candidates use this tool and obtain more information. 
Tools For Online Recruitment
There are plenty of online recruiting tools that can be used effectively to attract the best candidates. It is difficult to know which are the best platforms, but here we leave you a list of the most used :
LinkedIn – Helps job seekers and companies advertise their openings. It allows for building connections and having a professional network. This is of great help when it comes to attracting new talent.
Zoom : offers the possibility of conducting online interviews. This is great if the candidate lives somewhere else. It has a chat and screen sharing function in case you want to share a presentation or a video. It has a mobile app for both Android and iOS.
RocketReach – This allows you to find emails and phone numbers to contact candidates faster.
HireVue : offers the possibility to test the candidate before interviewing him. It does this through evaluations.
Revelian – This allows you to test candidates' general skills, such as verbal comprehension, basic computer skills, and Microsoft Office. It is an effective tool for allowing recruiters to determine if a candidate has the required skill level to perform satisfactorily on the job.