Smart Appliances: Examples And Advantages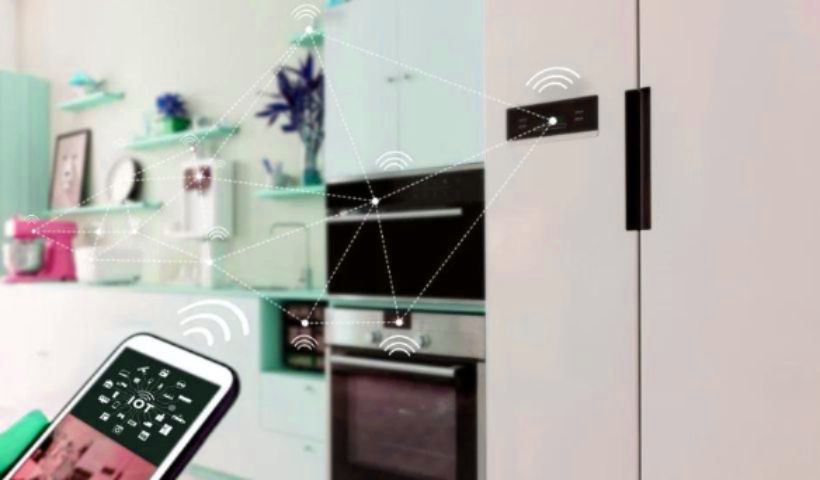 We analyze the latest developments in smart appliances, those that are more practical for your home and its multiple advantages.
In order to make our lives much easier, smart appliances are increasingly reaching more homes around the world. A very convenient way to stay connected to household chores, accessing them even when you're away.
The new appliances are becoming more practical, easy to use and provide greater security. Thanks to the new connections through electronic devices, we can handle any of its functions in a more efficient way.
Possibly you already have some type of smart appliance at home that you can manage from your mobile, but today we tell you which are causing the most furor in the market and which are the ones that you should incorporate into your home for your comfort.
Discover everything they can do for you and start taking advantage of them.
What Are The Advantages Of Smart Appliances?
Home automation is gradually being incorporated into our homes without us even noticing it. The automation of the so-called smart appliances is a good example of this, being able to control them from a distance through your Smartphone, just by pressing a button.
This type of appliances provide some extra advantages that their predecessors do not have:
More efficient
Modern appliances are designed to be much more efficient. The fact of having a precise control of its operation through our mobile allows us to save energy, managing each of the processes.
When we are away from home, we can better control the 'energy peaks', taking advantage of the times when consumption is lower to save on the electricity bill. That is when we must put our appliances in brand, to obtain the greatest efficiency and benefit.
Increased security
Even when they are running without anyone at home, these devices are safer. Thanks to the fact that we can control them through a mobile device, we know at all times where they are in the process.
Among its functions, these can warn you when something is not right or if it needs to be repaired, increasing the security of your home and that of the whole family.
Ease of use
Using these devices is much easier than traditional ones. Just download an application on your mobile, to familiarize yourself with it and learn how to get the most out of it.
These applications that accompany smart appliances are increasingly complete, with a large number of functions that make your day to day easier and allow you to take care of the life of your appliances more easily. And if you have any questions, you can always access the help section, through your Internet connection.
What Are The Best Smart Appliances For Your Kitchen?
Although it still sounds like something very futuristic, smart appliances have already arrived in our homes.
If you don't have any in your home yet, when it's time to replace, for example, your fridge, you may do it with a smart fridge. The new models on the market already come with these built-in functions, and it is impossible not to fall for it.
These are the smart appliances that are being used the most today:
Smart washing machine
These allow us to better control the necessary amount of detergent and water according to the wash, minimizing the use of resources. With them, we can save energy, and of course also have the laundry clean as soon as we get home, taking advantage to wash at times of the day when the light peaks are lower.
Smart oven
The new models allow us to adjust the time and temperature according to the culinary preparations, saving energy and making the dishes on point. They also integrate self-cleaning functions and other options that will help you in your kitchen.
Smart dishwasher
Like the washing machine, a smart dishwasher is able to detect the number of dishes, glasses and cutlery to wash, as well as the degree of dirt. In this way, we save energy and resources, taking care of the environment and the safety of our home.
In addition, they have an energy efficiency of class A +, and tell us at what time we need to replace polish, salt, and at the same time control the different washing programs from our mobile.
Smart pot
If a smart oven seems practical when it comes to cooking, you have not yet tried the new kitchen robots. These types of pots have different recipes built-in, which you can control through your mobile to cook for you.
In addition to cooking food, they perform other cooking functions. Crushed, beaten, steamed, boiled; you have many options depending on the type of recipe, following the instructions you receive directly to your mobile.
Smart coffee maker
The new coffee makers can be connected via mobile or devices like Amazon's Alexa or Google Assistant so you can give it the order and start making your favorite coffee.
Refrigerator with Wi-Fi connection
The trend now is to have a larger American refrigerator that allows you a connection through the mobile or any electronic assistant in your home. Thanks to this, you can control functions such as temperature, energy savings, cleaning conditions of the refrigerator and humidity, but also monitor the status of your food, plan menus, and make the shopping list based on what you already have in the fridge.
Such a large and important appliance inside our house is always accompanied by many more possibilities.
Join the new trend of smart appliances, and make your home a more comfortable place, making daily tasks easier so you can spend more free time on other things.
Also Read : PS4 Headset