Things To Consider When Buying A PS4 Headset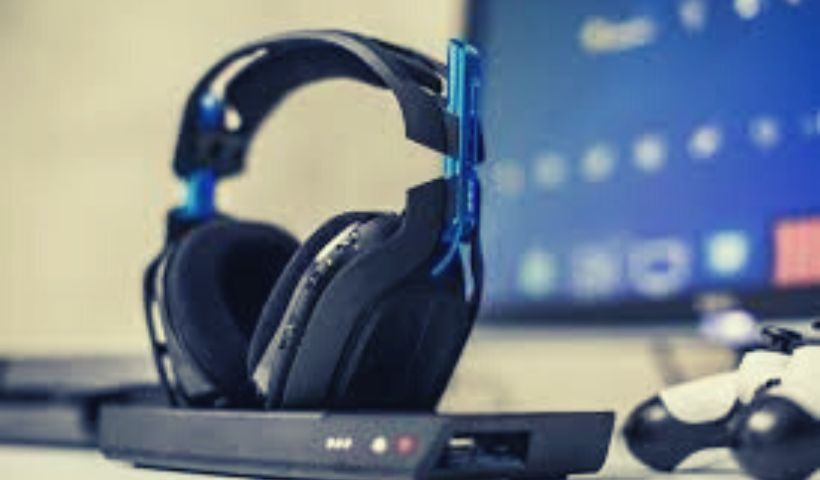 Playing with a headset on Sony's PS4 console is sure to enhance the gaming fun. However, it is not as easy as it seems to choose the right model as there are a multitude of products in 2022. Not only is it necessary to ensure that the headphones can offer a good quality of listening but also a very good comfort of wearing and a robustness that allows it to hold throughout the year.
To help you in this quest, we give you in this short guide all the criteria to review to make sure to invest in a product that will be able to meet your true expectations.
Type
The headset for wired PS4 most often plugs into the console via a 3.5mm jack. Although its use is disadvantaged by the presence of a cable that somewhat limits the player's freedom of movement, the wired connection nevertheless guarantees to provide high sound quality and high fidelity. This makes it the best option for the most demanding players.
The wireless alternative usually connects with the PS4 through a small dedicated key or Bluetooth. Its biggest advantage is that it is no longer a question of paying attention by moving your head or getting up as you do not clutter with cable. However, the audio quality of the wireless headset is not as good as that of the wired model.
Sound system
It is important to choose its sound source wisely as this will have an impact on the game you are playing. Indeed, we can currently find on the market stereo headphones (2 channels) and surround (multi channels).
Obviously, the stereo system which is cheaper offers a much less precise sound and poorly developed bass. It will suit you if you occasionally and usually play some racing games or small arcade games with which sound is not especially paramount.
On the other hand, big players will appreciate the headsets for PS4 with a 5.1 surround sound system that offer a more convincing rendering. To go even further, the 7.1 system turns out to be even more precise by making you hear a step behind you, a branch that breaks in the vicinity or the origin of a shot. It is the best choice for MMO and FPS players.
Sound quality
Sound quality is undoubtedly an essential part to watch out for on a PS4 headset. It will greatly influence your gaming experience. A model that favors too much bass will for example completely change the atmosphere and will make you miss the real atmosphere of the game. A product that can faithfully reproduce the sounds of the game will make you react faster but will also totally immerse you in the heat of the action.
Microphone
In multiplayer mode, it is crucial to be able to communicate distinctly with your teammates in order to act in coordination. That's why it's important to make sure you have at your disposal a headset with a good quality microphone. A model with ambient noise cancellation and automatic muting would be a significant asset.
Versatility
If you want to use the headset on devices other than the PS4, make sure the product is cross-platform compatible. Indeed, some models can only be used on the Sony console and it would be a shame not to be able to enjoy them on an Xbox one, a smartphone or a PC. Note that while some products come with an adapter, others will require the purchase of this device in addition.
Autonomy
If you have a weakness for the wired model, you will need to monitor the battery life. It is indeed unpleasant to have to stop in the middle of the game because the helmet needs to be recharged. In general, a device that can last up to 10 hours will be more than enough to play for a whole day. And the good news is that we can find cheap wireless PS4 headsets with a battery life of up to 15 hours.
FAQ
Do I really need a headset for PS4?
Each player will be able to find their own interest in using a headset for PS4. People who play online with other players for example have to spend a lot of time on voice chat and will therefore communicate more practically with this type of device since it is equipped with a microphone.
Opting for the headset for PS4 is also a more economical solution than investing in a complete sound system for the TV to maximize the gaming experience. In addition, with the option to cancel ambient noise, one bathes completely in the atmosphere of the game taking full advantage of the sound effects and soundtracks. This is a significant detail for FPS, stealth games and sports simulations.
And of course, it is a device that will avoid disturbing the entourage by playing its PS4 console. If you live in a shared apartment or in a large family, it will not be necessary to increase and decrease the sound of the TV every time.
Is it necessary that the product is certified by PlayStation?
Certainly, there are headphones on the market that clearly indicate that they are compatible with Sony's console, not to mention the official PlayStation products. The latter have the argument of benefiting from specialized features that are coded directly in PS4 games. In other words, they give access to more precise functions for each game.
However, this certification is not essential because there are not so many features planned by the PS4 when it comes to sound. So there's no need to worry that an uncertified headset won't work properly on the console.
How do I plug it into the console correctly?
Plugging in PS4 headsets that are not official Sony accessories nevertheless requires a little manipulation. But there is no need to worry because it is a very simple operation.
For wired models, you must first connect the headphone cable to the 3.5 jack of the gamepad. Then, by pressing the PS button in the middle of the two analog sticks, you must go to the Settings menu > Devices > Audio Devices in which you will select the option "headset connected to the controller".
Wireless models connected by Bluetooth will require navigating to the Settings section > Bluetooth Devices > Devices in which you will have to identify and register the headset.
How much does a headset for PS4 cost?
We can find on the market affordable headsets for PS4 between 40 and 50 dollars. Higher quality models can cost around 70 to 100 dollars by embarking on a 5.1 surround sound system. The purchase of a headset for high-end PS4 offering 7.1 surround will require a budget above 100 dollars.
Immerse Yourself In Your Game Using A Headset For PS4
If it has been difficult for you to choose your gaming headset with the many offers that can be found on the market, reading our article will make your job easier. We deliver in this comparison the best headsets for PS4 that have proven themselves with many players. Whatever your needs and budget, you will not fail to find in this list a product that meets your expectations.
Also Read : Google Ads