Migrating An E-Commerce Site: Our Tips For Success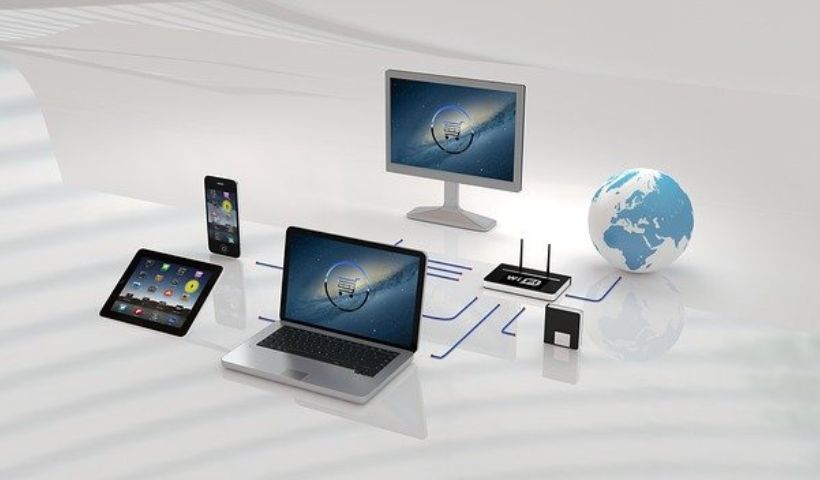 Migrating An E-Commerce Site : As the manager of an online store, you will sooner or later have to migrate your e-commerce site. It is an obligatory passage of the life of each merchant site! There are several reasons to change your solution, host or domain name.
Whatever your goal, a migration must be carefully prepared to avoid hindering the work done so far and maintain (or even improve) its positioning in search engines.
In this complete dossier, let's discover tips to migrate an e-commerce site successfully, as well as the techniques to migrate to the known CMS like Prestashop, WooCommerce and Shopify. Happy reading!
What To Expect When Migrating Your Online Store?
While one can generally expect a drop in SEO when migrating an e-commerce site, anticipation can help traffic stay stable. In some cases, it can even help optimize SEO (especially if that's your primary goal).
What is certain is that your online store may be unavailable for a while. This can range from a few minutes, if the migration goes smoothly, to several hours or days in the event of an anomaly (which we do not wish you!).
Hence the importance of carrying out this operation when you have no other choice and to prepare yourself well in advance to streamline the process as much as possible.
When And Why Migrate An E-Commerce Site?
In which cases should you consider migrating your online store? There are several reasons that can push you to find another solution for your e-commerce:
Your merchant site is starting to date, you want to modernize it and simplify its management

Your e-commerce changes priorities or service offerings, you need to add new, more complex features.

You completely change your brand identity.

You want to upgrade to a CMS platform that offers features that you currently lack.

Your existing online store is not profitable and you want to start from scratch on a new domain.

You use a heavy tool or CMS, without the possibility of customization and you want to find flexibility.
These are just a few examples. However, clarifying the reason that pushes you to migrate your -ecommerce site will help you to start this process with performance.
Tips To Migrate An E-Commerce Site
Let's get to the heart of the matter! Are you sure and certain that you need to migrate your e-commerce site to another solution, more adapted to your needs? So how do you implement this process efficiently, without losing your data and search engine rankings? Follow these 12 tips for a smooth migration! 
List the aspects to be modified
Content, design, call-to-action, sales functions, customer support modules. What would you like to change/improve on your current store? Listing these elements will help you set up your project and choose a suitable solution.
However, unless you radically change your brand or company image, avoid revolutionizing everything at once! Your customers may be surprised or confused if too many changes occur at the same time. You could lose loyal consumers.
Make a strategic plan
Now that you have a clear vision of what you want to change, add or optimize, it's time to develop a plan with your team and, if necessary, with the specialist who will help you migrate your e-commerce.
It is important that you consider each step of the process: how it will be carried out, who will be responsible for each action, the estimated time that each task will take, etc. Do not hesitate to help yourself with a project management tool, because that's really what it's all about: a project! Migration will involve many actors and require several synchronized missions. You need to orchestrate everything and follow everything carefully to ensure an efficient migration.
Set clear goals for the entire project, as well as intermediate goals for each step of the process, such as migrating content and data, deploying applications, updating the design, creating redirects, and more.
Establish a realistic timetable
Once you've broken down your project into multiple tasks, you'll have a clear view of the scale of the migration. This will be the time to set realistic and achievable deadlines for your team.
If you're hiring an experienced web developer to manage the migration, work with them on this schedule. His experience will help you to precisely define the time needed for each mission.
The key is not to rush, but to streamline the project to avoid mistakes.
Choose the right platform to migrate your e-commerce site
Another tip to migrate an e-commerce site successfully: choose your CMS, according to your needs. It is essential to ensure that the selected platform offers all the necessary tools for your new project. And if it offers easy solutions to transfer your store, it's even better!
In order to choose the CMS that will help you achieve your goals, ask yourself about your current frustrations:
What is missing from your current platform?

What features do you need to find?

What are the little "extras" to which you are sensitive? (customer support, interface language, technical documentation made available, etc.)
Also remember to survey your technical skills and your budget. Some CMS are easier to administer than others, but may offer fewer customization options.
Once again, do not hesitate to call on the skills of a web developer to guide you on the best choice according to your expectations.
Make a backup
Imagine how catastrophic it would be to lose all your customer data, content and other essential information! You never start a migration without backing up your current site, the database and everything that is essential to the operation of your business. You should be able to reverse if there is a problem when transferring to the new environment.
Each platform offers a different way to do this. We suggest that you inquire directly on the website of your CMS or with your webmaster to know the steps to follow.
Also check with your web host about backing up your database.
Manage redirects well
301 redirect, in case you don't know, is a status that tells Google that a URL is in a new location. In other words, it ensures that no unwanted technical errors occur, while helping to preserve the ranking of your e-commerce.
Redirects also help keep traffic from old links that may still be lying around on the web (like your old social media posts, for example).
However, when migrating your e-commerce site, it is crucial to keep the keywords used in titles, URLs and product descriptions. You'll also need to keep a close eye on landing pages, using tools like Google Analytics, to verify that traffic remains regular.
To manage redirects, you can go through your host's CPanel, modify the .htaccess file at the root of the site or use a plugin. Your choice will depend on your technical skills and the solutions offered by your new CMS.
Think about the security aspect
To ensure the security of your customers' data, it is essential to verify that the new e-commerce platform offers the SSL certificate. Or make sure that the SSL certificate you already have on your domain is compatible with the new system. Thus, all your products, orders and customer data will be protected throughout the transaction process.
It is important to note that it can take up to 24 hours to activate the SSL certificate. During this period, your online store will be identified as "unsecured".
Also Read : Social Networks For Business