Strategic Objectives: What Are They?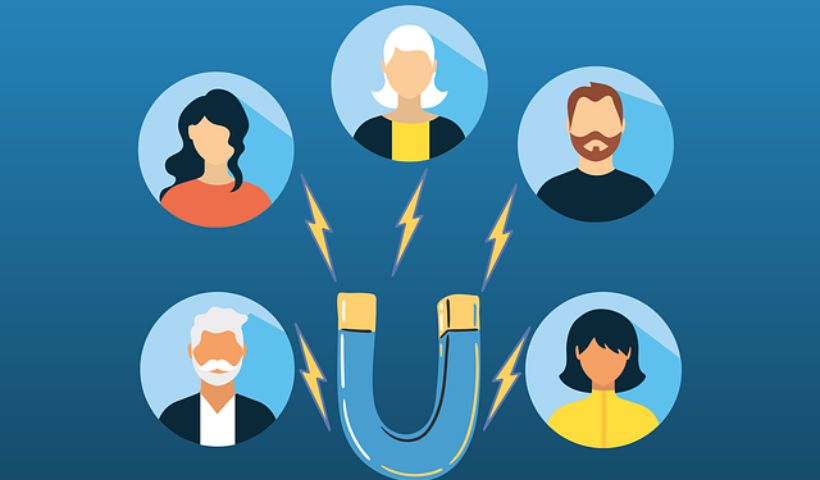 Strategic objectives are long-term goals that determine a company's operational planning during its lifetime. It can be said that they are the compass to direct the activities of a company towards the fulfillment of its purposes.
The Difference Between Strategic Objectives And Operational Objectives
When we talk about objectives and goals, we usually refer to the short-term projects that we must fulfill: get a new account, reach a sales volume during the month or design an advertising campaign. However, these objectives are not strategic, but operational. To know the differences between these two types of goals, it is important to know what each one is and what its usefulness is:
Strategic objectives
As we have stated, strategic objectives are general purposes that guide a company's efforts. They are usually long-term and, therefore, entail a series of particular objectives. Among its features we can highlight:
They are based on the mission of a company

They appeal to the values, culture and vision of the company

Require planning

They are guidelines of short-term goals

They start from aspirations and promote motivation
Operational objectives
In contrast, operational objectives are particular tasks that need to be accomplished in order to progressively achieve a company's ultimate mission. As the name implies, these objectives are focused on the operability of a company, so they constantly seek efficiency, optimization and good performance. These are its main features:
They are short- or medium-term goals

They are independent, but complementary

Your results are measurable, according to the expected results

They translate into tasks delegated to different teams

Require specialization
Strategic Objectives of a Company
Leading the market
Being the leader of a niche market is the aspiration of many companies. The greater the public acceptance and innovation in the area of development, the greater the income a company receives and provides added values.
However, leading the market is not an easy task; although it is set as a long-term goal, it requires an immediate strategy to reach the goal little by little. To achieve this purpose, a company must have operational objectives, whether short or medium term, that contribute to its fulfillment, such as:
Short-term goals

: attract customers, create advertising and marketing strategies, increase sales and appoint department leaders.

Medium-term objectives: create solid work teams, gather customer experience, increase production volume and innovate with unique or highly differentiated technologies and services in the market.
CBRE is a company that has been defined as a strategic objective to be a leader in the real estate market. Over the years it has focused its efforts on promoting sales strategies and quality consulting service, which have impacted on its quality and public perception. This task has been executed for several decades and today remains the ultimate goal of the company.
Empower the consumer
Many times companies think that generating purchase motivation can only be achieved through advertising and marketing strategies that create a need for consumption. But some companies have shown that it's possible to empower customers and maintain their brand loyalty.
These companies have assumed as a strategic objective to develop platforms and consumption methods that allow their customers to decide autonomously what purchases to make. This long-term goal requires:
Short-term objectives

: reach audiences, design a purchasing model and create a sales platform appropriate to the needs of the market.

Medium-term objectives: optimize consumption channels, generate purchasing databases and make society aware of their power as consumers.
Amazon is an excellent example of companies that have taken on the strategic goal of giving customers more power and control of their decisions. To do this, the company has included in its guiding objectives to put the customer at the center of its operations, instead of planning around the offers of the competition. 
In this way, the company has generated an intuitive, accessible and automated online platform that puts the customer experience first and appeals to their decision-making capacity.
Helping the environment
In recent years the environmental crisis has intensified around the world. Due to the high consumption of hydrocarbons, excessive logging and the use of non-renewable resources, the market faces challenges never seen before to ensure its permanence and acceptance by the public.
Faced with this panorama, many companies have adopted it as a long-term goal and as a strategic objective to help the environment and generate ways of responsible consumption with ecology. Achieving this is not easy, but some simple goals can lead companies to fulfill their mission, such as:
Short-term objectives

: design ecological packaging, generate production plans with less waste or reach agreements with production industries.

Medium-term objectives: eliminate the wrapping of products for sale, produce goods with recycled materials or generate a brand image based on sustainability and green living.
One of the industries that has been most criticized for the environmental impact of producing its goods is technology. This is because electronic devices require rare metals that involve highly polluting mining processes, plus they need non-degradable protections, wraps, and packaging. Apple is a company that has put environmental protection on its agenda as a strategic objective.
Therefore, it currently carries out awareness campaigns and designs products with recycled materials. The company hopes to meet the goal of having a neutral carbon emission by 2030.
Encourage fair pay to workers
Suppliers and employees who are part of a company's production chain deserve fair pay for their work. In the end, they are the fundamental foundation of any business and only through their work can business success be achieved.
Some companies have made the protection of labor rights and fair pay to workers one of their main guidelines and one of their strategic objectives. These companies hope to increase the efficiency and quality of services and products by offering a good working environment and fair remuneration to employees. Some operational objectives may incentivize this purpose, such as:
Short-term objectives

: to study the demographic distribution of workers, analyze production costs or conduct surveys on the needs of employees.

Medium-term goals: increase wages and provide greater benefits, raise public awareness of the importance of fair pay, or promote laws that protect workers.
Jüsto is a Mexican company that has put the dignity of work as the central node of its operations. This company functioned as an online retail store of groceries and other organic, sustainable and eco-friendly products. The company bases its work on providing a means of sale for small and medium-sized enterprises in the country, which require fair payment for their production, planting or harvesting tasks. In addition, the company seeks to revolutionize the market in Latin America through responsible sales platforms for high-quality products.
Be at the forefront of technological development
Today the technology industry is one of the most important and fastest growing in the world. As a consequence of consumer demand for innovation, companies must remain at the forefront of research, development and production of increasingly complex systems and devices.
Due to competition in the market, the race for technological innovation has been exacerbated, causing leading companies to invest a lot of money to stay ahead and generate operational objectives that aim towards this end. Among them we can highlight:
Short-term objectives:

analysis of the company's offerings, hiring of new talent and investment in updated machinery.

Medium-term objectives: creation of research centers and production plants, design of new manufacturing methods and technologies or incorporation of smaller companies within the company's ownership.
Also Read : Most Used Payment Methods In E-Commerce