Keys That Allow Creating A Secure Hybrid Work Environment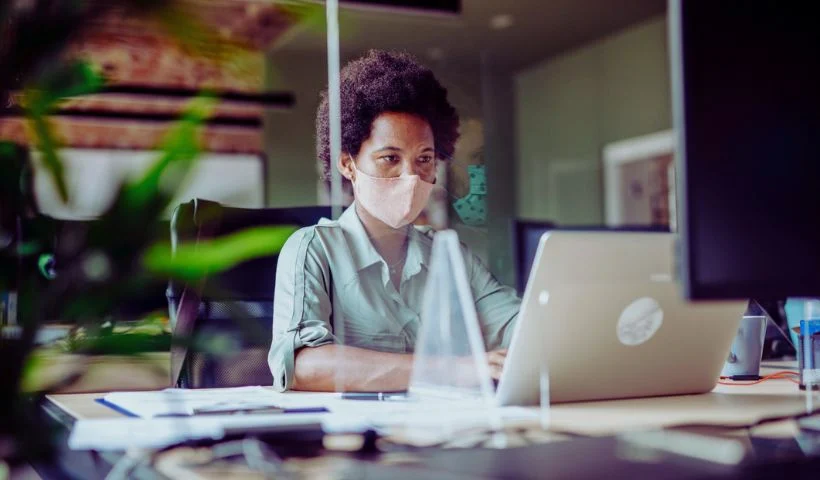 Hybrid Work Environment : The freedom of movement when connecting to the company network from different environments has generated new cybersecurity threats. According to data from the NCC Group, a partner of Canon, 66% of organizations that increased the use of remote work experienced an increase in phishing and malware attacks. Additionally, 39% stated that accidental, malicious, or unintentional insider threats spiked during the second half of the year. For Canon, ensuring a flexible work environment, understanding the current cyber risk landscape and investing in education and training for employees will be crucial in the new work model.
Employees now communicate and collaborate with each other beyond the usual security firewalls, sharing corporate data throughout the workday. In addition, they are likely to access company servers over public networks, and use personal IoT devices. Mobile work and remote access to systems through models such as Bring Your Own Device (BYOD), bring enormous benefits in terms of productivity for both staff and the company, but imply new potential threats.
Also read : Digital Business Cards
If an employee is the target of a cyberattack while connected to their home network, the entire company system can come crashing down. For this reason, it will be essential to carry out an evaluation of the security of the internal and external computing infrastructure to really know its perimeter. This analysis will reveal the strong and weak points, allowing to identify the security gaps and to know what improvements must be implemented to secure the network since, if an access point is left vulnerable and an attacker enters, it will be of little use that all the other accesses are insured.
On the other hand, the lack of adequate training for employees will continue to be one of the main risks that companies must face. Simply clicking on a fraudulent link by mistake can put the entire structure of the company at risk. Educating and training all employees on cybersecurity concepts and how to properly handle sensitive information is a vital element in any security strategy.
Companies, aware of the problem, are more willing than ever to invest in the training of their employees. This is revealed by a recent study by the NCC Group, where 36% of decision-makers said they were willing to outsource cybersecurity awareness training courses in the next 12 months. Furthermore, 39% said that training security managers on cyber best practices will directly benefit their organization.
We help our customers shield against cyber-attacks, offering businesses comprehensive advice and assessment of their internal and external IT infrastructure, including risk-ranked recommendations, to help mitigate any potential security vulnerabilities.
Also Read : Big Data Analytics