Digital Business Cards: Still Don't Know Them?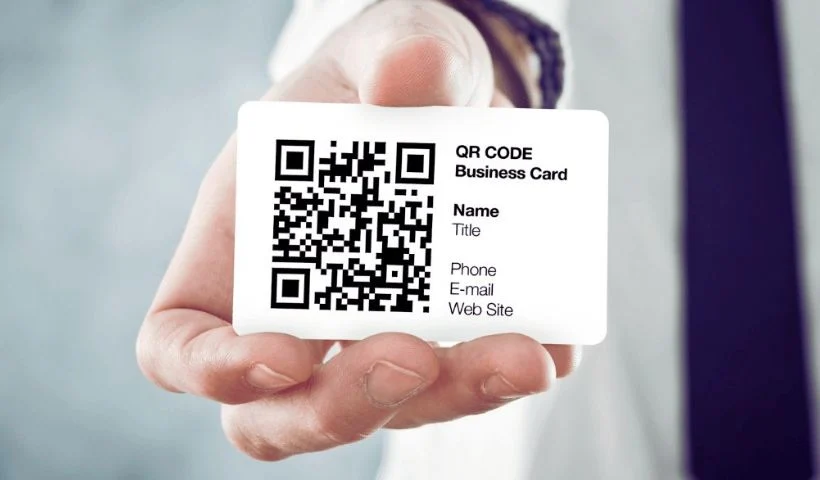 Digital Business cards are a necessity for many professionals in almost any industry, especially when it comes to making new business contacts and establishing relationships to undertake new projects.
Digital cards appeared some time ago in this context and have become more important as our environment has become increasingly digital.
What Is A Digital Business Card?
It is the same concept as the traditional business card, but digitized, without paper.
Normally, these types of cards are shared through smartphone applications, which also facilitate the design and the content that you want to put on them. They can include information about the holder's work experience, links to their social networks and, like traditional ones, their telephone number and email signature.
Some of the applications that can be used to create your own business cards online are SnapData, CamCard, Knowle and Inigo. If you want to discover how these and some more work, you can find them in this TicBeat article.
Advantages And Disadvantages Of Digital Business Cards
Among the main advantages of this format compared to traditional paper cards, we can highlight:
Less paper consumption: This system is more environmentally friendly than traditional paper cards. In addition, it has been shown that on a high percentage of the occasions in which a business card is delivered, it ends up in the wastebasket.
Lower costs: Online business cards help to lower the logistics costs of the business, which are often precisely the most complicated to cut, and consume fewer resources.
Better Follow-up
With the digital format, it is much easier to avoid loss or damage to the cards, which does happen in the classic format. The digital cards are automatically synchronized with the rest of the contacts stored in an electronic device, be it a smartphone or a computer.
Greater Possibilities
The potential of these cards is still developing. They accept varied formats such as video, images, gifs, texts and of course the combination of all of them. All this makes it possible to show the business and the work of the employees in a totally innovative way that sets it apart from the rest.
Although there are also those who point out some drawbacks that this type of card can have in digital format compared to traditional ones:
Less Impact
For some, the allure of a printed card delivered by hand can't be equated to networking with the more impersonal digital exchange. 
Technological barriers
Although today the penetration of smartphones and the use of apps is very high, there are still professionals, especially in the highest age groups, who find the fact of having to download an app and configure their own card burdensome or unapproachable digital.
Limitations in the design
Depending on which applications are used for its creation, the user may find limits in the templates or derived from their own abilities when making their digital cards.
Sending by mail
Digital business cards can be sent by mail, and it could be one more advantage over the classic paper ones, but the truth is that many email platforms block images and can make the cards invisible. . In addition, there is also the problem of the email opening rate, which can cause many mailings to be forgotten and not generate the desired impact.
In short, digital business cards seem like an innovative option with a lot of potential for the future of networking, but… are companies ready to leave traditional paper cards behind?