The Importance Of DevOps In The Workplace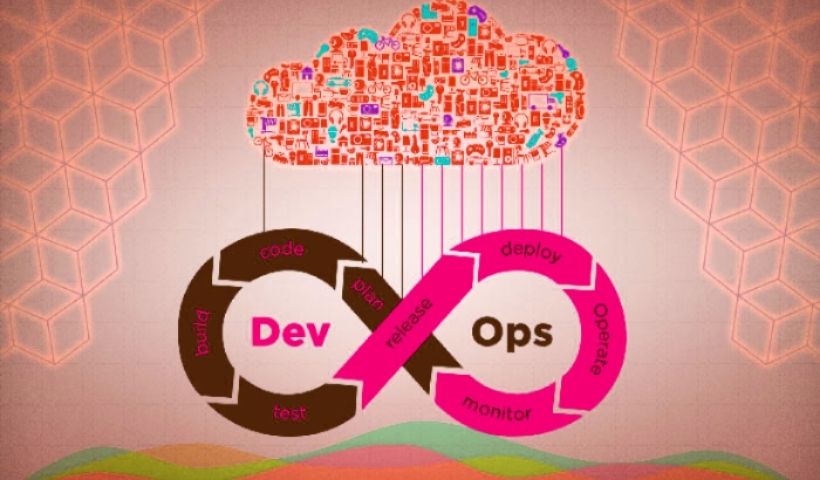 To implement DevOps, companies need to consider some important principles that will ease the process and ensure a better transition.
DevOps, in general, is about combining two teams, responsible for the development and operational aspects of the project, and making sure that there is enough communication between them to work together and achieve effective results. The more they collaborate, exchange ideas and tools, exchange ideas, the better the final product is.
Impose Liability
In the DevOps model, people in development and operations work together and are responsible for delivering the results. If before, the developers wrote the code, while the operations implemented it, DevOps has made certain adjustments. To avoid any inefficiencies, both teams must control services and take responsibility from start to finish.
Motivate To Improve
DevOps is always focused on constant improvement, setting the goal of optimizing cost, speed of delivery, and improving performance. Teams, using streamlined and automated processes, strive to provide seamless integration and delivery. Such an approach ensures efficiency in terms of application deployment and subsequent launch in a short period of time.
Also Read : What Are The Differences Between OLED And QLED Televisions?
Automate Processes
To implement constant improvement with the ability to respond effectively to customer feedback, companies need to use automation. The good news is that there is a vast majority of updates in terms of useful tools for automating processes.
Focus On The Customer
DevOps sets a specific task for companies to constantly innovate, abandon an outdated strategy, and develop features that deliver maximum consumer satisfaction. Brands must follow current trends and aspire to meet all the needs of the ever-changing requirements of their customers.
Learn From Mistakes
Such an approach has a positive impact on the culture of the entire company and motivates people to turn failures into great learning opportunities. Collecting feedback, reviewing reviews, and fixing things that are not working well for the common goal allows brands to transform and improve.
Combine Experience
Each member of the team must have in-depth knowledge and possess the required skills. Since it can be difficult to find an IT professional,

companies

should encourage their teams to share related tasks and responsibilities. In that case, brands get blended expertise, where each team member shares responsibility for the success of the final product.
Discover Innovation
To ensure

business

success, now and in the future, it is essential to maximize the return on existing investment in software, while innovating and adopting new technologies.
How DevOps Is Helping Businesses In The Post-COVID-19 Era
While some employers struggled to adjust to this new way of life, others quickly adapted. Looking ahead, the ability to adapt in this way could spell life or death for many companies.

This trend does not appear to end once a vaccine for the disease is found. Many major companies have said that working from home can become a permanent part of their business models.

A recent GitHub report has focused on new software development in the COVID-19 era. While there have inevitably been disruptions in numerous industries, IT professionals have more than met the challenge.

The need for reliable software has only increased as more and more people get smartphones and other essential tech pieces. Five billion people now own mobile phones, which will cause speed problems around the world. This is where DevOps steps in to pick up the pieces.

DevOps has the ability to synchronize, organize, and automate the pace of new software releases. By design, it is made for remote operations. However, it is also still viable for operations that take place in the office or elsewhere. DevOps has the ability to adapt and change along with the world around it.

In the era of COVID-19, that's an incredibly advantageous model as companies may want to work from an office building one week and from home the next. It's the software you need for the world you live in.

However, DevOps is only as good as the people who use it. Adapting to the DevOps model can be challenging for people in companies. At this point, it all comes down to companies finding the right people who have the technical prowess and soft skills to bring the benefits of DevOps to their workplaces.

Based on the data collected, it certainly appears that many companies face a shortage of people trained in information technology and other skills that could help them adapt to a more remote way of working.

The report shows that 48% of respondents were not entering the workforce with the skills necessary to manage modern IT environments. Of all the people surveyed, only 28% said they believe that new workers arrived with essential skills.

These skills will only become more vital as more companies start working from home. For example, the ability to communicate quickly is essential when people are not in the same place. And it may not be down to human error, either. Faulty technology could lead to people not seeing messages or emails in time, delaying crucial projects.
Also Read : What Are Startup Tips To Start A New Business?