All You Need To Know About Graphic Design Tools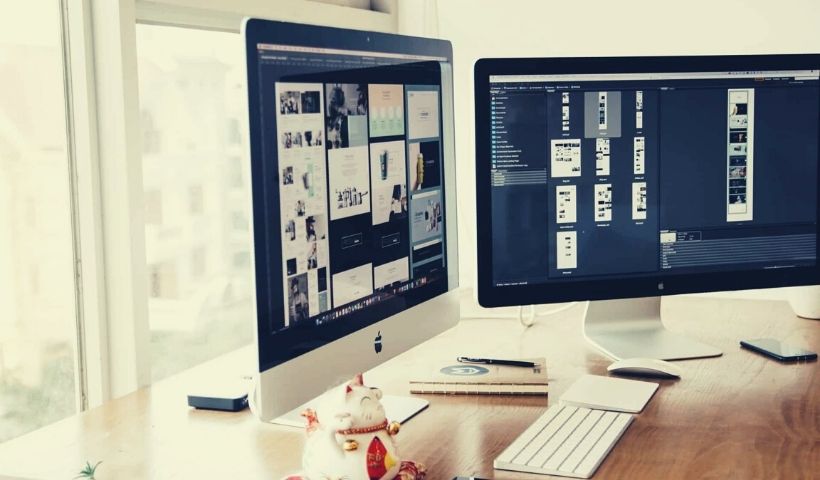 In the world of digital marketing, we are clear about how important the  quality of the content is and  the usefulness of the message we want to convey. However, sometimes we forget the relevance of how to present that message. For this reason, below, we will show you some graphic design tools to improve your digital marketing actions.
In this environment, one of the main ways to differentiate ourselves from our competitors is to have a  good design . This will add value to our content and allow us to highlight our products from the rest, generating greater  engagement .
There are numerous  graphic design tools on the market  that will allow us to provide our content with an  attractive  and professional appearance . Next, we will analyze some of them to see which ones best suit our needs.
We'll start with Adobe 's professional tools  . Its main advantage over other products is the breadth of graphic possibilities that we can obtain with them. On the other hand, they are tools with a  high level of complexity  and require prolonged learning to take advantage of all their possibilities.
Photoshop
Probably the most popular layout utility. It allows you to work with  bitmap image formats  and optimize them for online use. It is a very complete tool and offers us a range of possibilities where imagination is our only limit. With it we can make from the most basic photo adjustments or retouches to the most complex designs, animated GIFs and apply a multitude of effects to any image.
Illustrator
This tool works in vector format. This represents a great advantage when designing illustrations, graphics, infographics and logos, since all content is scalable without loss of quality. It allows working with  SVG files , an open standard developed by the  W3C . It is a highly recommended format for web design that has numerous advantages, such as adapting to retina format without the need to upload additional files.
Indesign
It is a layout software that allows you to manage the design of large amounts of information for the creation of manuals, catalogs or instructions. It is capable of easily generating content in  HTML format , as well as  PDFs  that can be provided with basic interactivity from the software itself. It integrates seamlessly with other Adobe products, so it's also very useful for creating designs that incorporate elements created in native Photoshop and Illustrator formats.
Faced with these traditional graphic design tools, new free software proposals have been emerging  , which are entering the market with force due to their versatility. Here are some of the most used:
GIMP
It is presented as the free alternative to Photoshop. It incorporates most of the features of Adobe software. This makes for an attractive bitmap design tool. The program includes a layered work system. This will make it easier for us to act on parts of the image independently. We can also generate elements with particular effects, cross-order the pieces of our design and show/hide variable data within a common composition.
Inkscape
It is the equivalent to Illustrator in free and open source software. A vector design program based on the Scalable Vector Graphics (SVG) format. With this software we can generate vector illustrations, infographics and logos in a comfortable way. The work environment is quite intuitive, although it requires certain prior knowledge of design to be able to take full advantage of it.
A relatively recent alternative to these programs and that does not require great knowledge of graphic design is to use  online design tools . Most of them are  free , although some of their features may require payment. These applications will allow us to improve our designs quickly and quite intuitively. Now we present some of them:
Canvas
One of the most popular online graphic design tools. Canva allows us to work on pre-generated templates and adapt them to our needs, customizing them with numerous graphic elements that will add value to our designs without the need for prior knowledge. One of its advantages is that it integrates well with social networks and makes it easy to create images with pre-established formats for some of them, such as  Twitter  or  Instagram .
Photojet
An alternative to Canva that allows us to create digital content, online, in a simple way. With it we can edit photos and make collages with them. It also makes it easier to design more complex creatives, such as ads or posters. It also has numerous templates to facilitate the creation of our graphic products.
Photor
Another free online design alternative. Allows for simple photo retouching and template-based designs. It also makes it easy to work with images for different social networks. In addition, it is possible to download the application for  Android  or  iOS .
Pixlr
It is an online image editing tool developed by  Autodesk , which has a downloadable application to be able to work on mobile or tablet. It has a simple and intuitive interface that provides us with basic functionalities to work on bitmaps.
Also read : What Does An Antivirus Do To Detect Harmful Malware On Your Devices?