6 Tips To Improve The Opening Rate Of Your E-mailings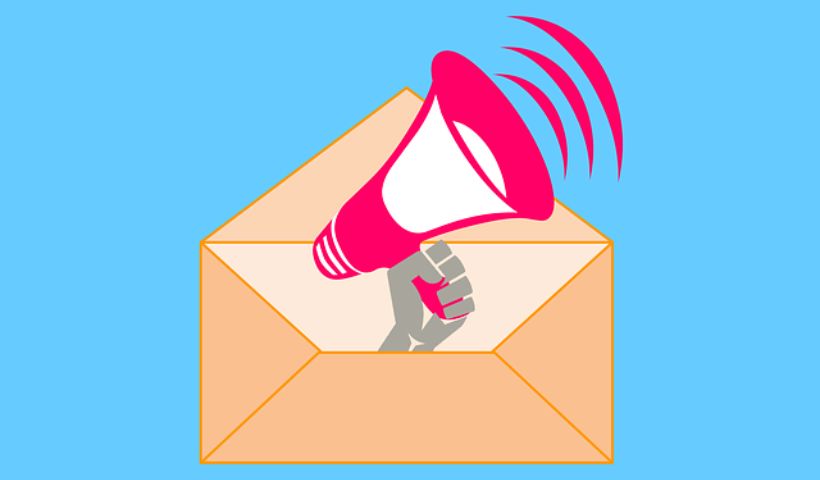 E-mailing : The opening rate of your email campaign is an important indicator of your performance. The more your list opens your emails, the more your message will be read and the more calls to action will be possible. The objective is therefore to considerably improve this opening rate. But how ?
Take Care Of Your Sender Name
Even if you use a marketing automation tool , remember to set your sender name correctly. It is common to receive an email in your inbox from a company without the first or last name of the contact person. The error is gross and yet so frequent. The objective of your campaign is above all to create a climate of trust and closeness with your reader.
If you're branding yourself as a business, then chances are your marketing email will end up straight in the trash. It is estimated that 64% of list subscribers open their e-mailing by the name of the sender and 47% of subscribers open it by its subject. The message is relatively clear: your email must be personalized from the sender name. Your reader must feel personally challenged by a person.
Take Care Of Your Object
Your subject line is the first sentence you will say to your reader after introducing yourself via your sender name. It should be thought about at the start of setting up your campaign. It must immediately make your reader want to know more. If you don't encourage him to take action, he won't open your email and it will surely be forgotten. It is estimated that 68% of emails go to spam because of the subject line. Go for a short subject with less than 70 characters and insert emojis to make it more fun.
Also Read : Consumer Analysis
Don't Neglect The Pre-header
You know that little text that comes right after the object? It will allow you to give a little more to your reader. This is your last chance to get him to read your email. Be careful not to confuse it with the subject, it must communicate more about the rest of the e-mailing without repeating your subject, while making your reader want to go further. It's a bit of a teaser for your email. The space is very small, so remember to choose your words carefully and make this teaser attractive enough for the reader to go further.
Ban Spam Words
Be careful of the words you use. It would be too frustrating to write a great email if it ends up in the recipient's spam. The reader will have no chance to open it. Messaging systems today use relatively sophisticated systems for detecting incoming emails. Each e-mailing is scanned and the keywords judged as spam will quickly end up in the unwanted. So banish words that can cause this kind of inconvenience. Among them: the traditional "cheap", "free", "earning money", "100%", "millionaire". Exclamation points are also to be banned.
Your Database Must Be Healthy
To do so, several options are available to you.
You can, as soon as you subscribe to your newsletter, ask your readers to add you to their address book in order to avoid ending up in their spam.
Then, it is essential that your list corresponds to the subject of your campaign. Indeed, the more your list will be concerned, the more it will be of quality, and the more it will open your emails. To do this, create several lists according to the content that your reader wishes to receive. With each campaign, select the lists most likely to be affected.
Finally, don't forget to include an unsubscribe link at the end of the email. If a reader is no longer interested, it is better that he unsubscribes rather than never reading your emails. This way you keep a number of active contacts and ensure a high deliverability rate to maximize your chances of increasing your opening rate.
Send Your Emails At The Right Time
Send your campaign at the right time. The longer your email stays in a box, the more it will drown with others. Sending it at the right time ensures that you are among the first to be read.
The creation of a campaign is not done randomly. Be vigilant at all levels, respect all specifics and enjoy the increase in your opening rate.
Also Read : Protect Your Smartphone