7 Pieces Of Technology That Can Benefit The Elderly And Infirm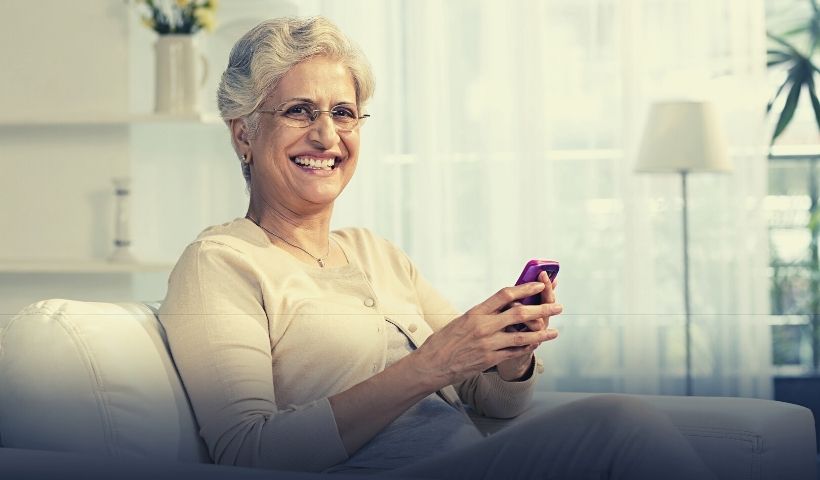 If you or a loved one are getting older or struggling with mobility and find specific tasks difficult, you may be wondering if there are any products available that could make life a little easier. Thankfully due to ongoing advancements in technology, there are! 
Some may be harder to get used to than others, but all of the items covered below could make a positive difference in someone's life. 
Here are 7 pieces of technology that can benefit the elderly and infirm. 
Stairlift
Stairlifts have been around for a long time but used to be very cumbersome, hard to install, and extremely expensive. Nowadays, however, although they still come with a reasonably hefty price tag, they are far more user-friendly and can be retrospectively fitted to most staircases. 
They can be life-changing for anyone who finds it hard to maneuver a set of stairs, so if it's something you think could benefit your quality of life, it is worth researching further.  
A Smart Home Virtual Assistant
A smart home virtual assistant such as Amazon Alexa or Google Home can make life simpler for anyone but may be particularly beneficial for the elderly. It may take a while to get to grips with initially, depending on how au fait the user is with voice-activated technology, but they are reasonably simple to master. 
They can assist with many day-to-day tasks simply by using voice commands. For example, lighting can be turned on and off when used with a Smart plug or bulb. You can change the TV channel when used with a compatible streaming device, and you can even lower or increase your room temperature when used alongside a Smart thermometer. 
You can also create shopping lists, reminders, and alarms instantly without leaving the comfort of your sofa. 
Medical Alert Systems
The top medical alert systems on the market these days provide you with peace of mind that your loved ones can call for help whenever they need it. Like a personal alarm, when activated, a call is sent straight to a monitoring facility, which should immediately respond and send out medical help they deem necessary. 
If it's something you feel would be of interest, it's worth researching the various functions offered with each system until you find a product most suited to your requirements. 
Smart Watch
Many people may shudder at the possibility of figuring out how to use a piece of tech like this, but try not to be too daunted. 
Many of the latest models include an alarm that activates should the wearer's heart rate fall below or go above a certain level – perfect for anyone with ongoing heart issues. Another great function is fall detection – whereby a text is sent to specified emergency contacts in the event of an incident occurring.
Smartwatches can also monitor sleep, calorie expenditure, and can be used alongside various other apps that the end-user might find beneficial. 
Nanny cams
Much like a baby monitor, a nanny cam is a fabulous idea if an elderly relative has to be left alone for any length of time. They can be linked to any smartphone or tablet, and you can monitor activity whenever you wish. 
These are especially popular with families who do not live close to their loved ones but want to check on them throughout the day.
Electric Recliners
Electric recliner chairs can drastically enhance the quality of life for anyone who finds it hard to get around. Trying to get out of a chair or off the sofa can be especially hard, but an electric chair can make it a breeze. 
These mains-powered, remote-controlled chairs can be repositioned at the touch of a button, so whether the user wants to get up to make a coffee or fancies lying back and having a nap, they can do so with ease.
Wash-And-Dry Toilet
One of the things that the elderly struggle with is retaining their dignity, and that can be very hard to do sometimes – particularly when it comes to getting washed or going to the toilet. A wash-and-dry toilet does exactly what it says on the tin. 
Not only is this product a great way to ensure good hygiene but will also reduce the need for any third-party assistance – which can make a real difference to a person's confidence. 
Many can be fitted retrospectively, while others require a complete refit, so check compatibility with your current setup before going ahead and buying one.