Why Invest In A Professional Design For Your Corporate Website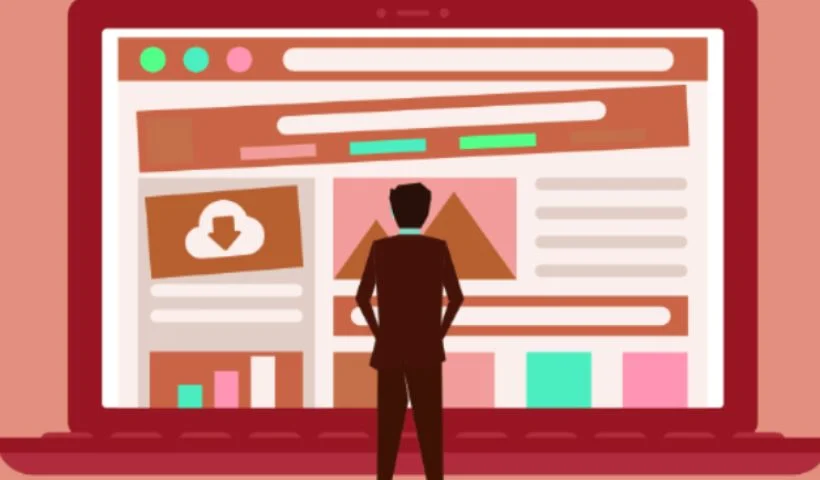 Professional Design For Your Corporate Website : Web design and usability must be effective enough so that, in a matter of seconds, users decide to stay and learn more about your products or services. In this article, we review some basic aspects that should be considered when creating or renewing the website of any company.
The Importance Of Your Corporate Website
Digital technology has brought about the need for instant gratification. Hence, it takes less than 3 seconds for a user to form an opinion about your website and determine whether to leave or stay as a potential customer.
Your corporate website should not only offer users what they expect or need. You must also do it in a way that is fast, attractive, and makes it easy to make decisions.
This is why, before starting the renovation of your corporate website, it is essential to consider professional aspects of web design and user experience (UX/UI). This is something that is often overlooked. Or rather, it is taken for granted, compromising your digital strategy and, consequently, the success of your business.
According To A Study By The Software Company Adobe:
39% of visitors will leave a website if images don't load or take too long to load.

38% will stop interacting with a website if they find it unappealing.

44% will not visit a corporate website again if there is no contact information or phone number.
A professional web design, above all, instills confidence in your company. According to research from Stanford's Web credibility research, 75% of users make judgments about a company's credibility based on its website design.
A website that isn't easy to use and understand, or doesn't offer relevance, can result in lost sales, wasted internal resources, and impacted brand reputation . All these costs are too high that in no case should you assume.
Your corporate website is the main window to your company. Depending on what they see through it, your potential customers will stay with you or go with the competition.
First Impressions Matter, And A Lot
In marketing and digital communication, first impressions are highly related to design and usability (UX/UI). In other words: with visual appeal, navigation quality, and communicative effectiveness.
A study on Human-Computer Interaction, presented at an International conference in Cambridge, revealed some time ago that first impressions are 94% related to web design. From this latest study emerged a key concept in corporate web design, which is known as " progressive disclosure ".
The key to progressive disclosure is knowing how to create organic communication interactions and experiences so that users are not 'bombarded' with inappropriate content.
Methods to identify what works and what doesn't in web design and usability
It is essential to understand who your customers are, what they need, what they do, their motivations, and where their desires are going. This is the only way you can answer questions like these with your creative team:
What are the needs and goals of your customers?

What kinds of activities do your customers do and don't do, and what do they think and feel during those times?

Why do your customers do and don't do certain things, and why do they think and feel the way they do in those moments?

Where do your

customers

go, what actions do they take, and when do they take those actions?

How do your customers prefer to reach their goals or complete tasks at a high level?
There are various methodologies for collecting this data. Choosing the best one depends on your existing data and the results you are looking for.
Available Methodologies
Analytics/session replay: 
metrics and recordings of what users do on your website. Results: Identify the current behaviors of your customers and the problems they encounter.
Multivariate test (MVT) and A/B:

 
The multivariate test tries to show different variables of one version and compare it with another. The A/B tests modify a single variable, and the MVT seeks to analyze several of them. Results – Compare which design/layout/message performs better, drives more conversion, higher customer response, or increases business value.
it is a method that is based on user responses to build efficient navigation on a page. For example, how users group and associate with each other a predetermined number of cards labeled with the different thematic categories of the website. Results – Reflects how your website navigation and content should be structured and tagged.
This is another information architecture test that tests the ability to find topics on your website. It shows navigation in its most basic form and asks users to search for items. Results – Reflects whether the content on your current website is logically organized.
This is a technique that evaluates how customers intend to complete real tasks on a website, app, device, or software. Results – Identifies where usability issues might exist and determines how easily customers can perform tasks.
Decisive Is In The Details
Finally, remember that the decisive question of capturing or losing a potential client can depend on small details. The sum of all of them is what ultimately determines how users perceive your website the first time they interact with it.