OCR: Technology At The Service Of Invoice Processing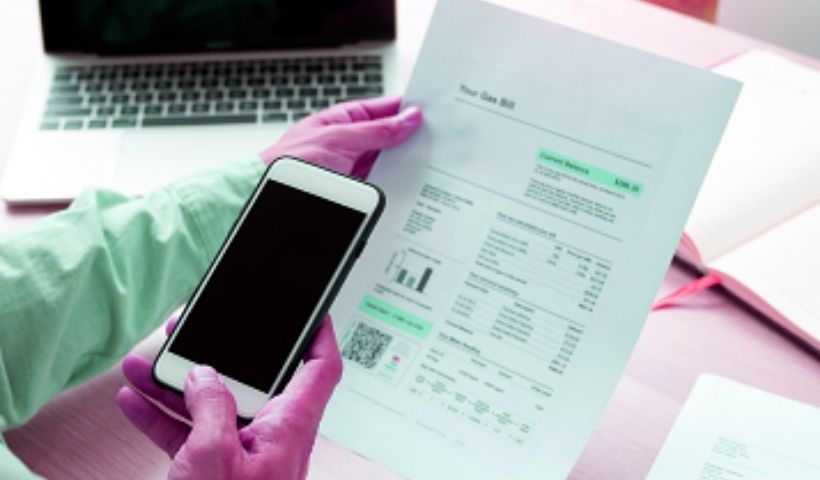 OCR : Invoicing is an important part of business life. Whether invoices received from its suppliers and service providers or invoices sent to its customers, their processing can be facilitated and even automated thanks to an OCR for invoices. What is it about ?
What Is OCR Software?
OCR software is able to automatically detect and read a document, whether typed or handwritten. Whatever its nature, it converts it into a dematerialized version. The OCR technology is then able to process the content.
This digital tool is designated by the acronym OCR, for Optical Character Recognition.
All types of documents can be submitted to character recognition software. However, it is widely acclaimed for accounting missions related to invoicing , which, with their high stakes, take full advantage of its advantages.
How Does Invoice OCR Software Work?
OCR software scans the documents submitted to it as a whole. During this first reading of the document, he distinguishes between each element.
Numbers, alphabetical letters, special characters, graphs, tables each sign detected on an invoice or any other document is compared to a catalog of existing characters, thanks to artificial intelligence and machine learning.
This action allows the software to understand lines, paragraphs and to distinguish the nature of a document, including invoices. For the latter, we speak of automatic invoice recognition.
The software then converts the document to save a dematerialized and usable version.
After extracting data from invoices by OCR , they can be extracted, sorted, classified and then processed.
Who Is OCR Invoicing For?
All professionals issue and receive invoices. They are required to keep accounts, strictly governed by legal texts.
Also, OCR for invoices can be deployed in SMEs as well as in large companies, and this, in all sectors: industry, agri-food, health, textiles… and even commerce or catering when it comes to dematerializing by example, the receipt and receipt using OCR.
What are the benefits of using OCR software for invoices?
Working with OCR software for invoices provides many benefits to users.
Scan and archive invoices
Scanning invoices from OCR software is automatic. It brings harmony to documents: electronic invoices and handwritten invoices (although these are increasingly rare) are archived and can be consulted in the same digital format.
Facilitate controls
Faced with the flow of invoices, it is not uncommon to have to deal with manual input errors: missing or erroneous information, duplicates. The OCR software provides monitoring and control , and makes it easy to identify them. Discrepancies and non-payments, which are heavily detrimental to a company, are more easily detectable.
Avoid typing errors
In accounting , many errors occur during manual entry. This type of error is avoided by scanning and exporting data from OCR.
However, human resources retain their role to play in invoicing and control missions.
Extract and analyze data
Because it cuts out every part of a document, it becomes easy to extract data from OCR software.
These can then be compared with other digitized, compiled and exploited elements. Statistics can be established, graphs studied to better visualize the results.
Save time for missions with high added value
Scanning your invoices manually is a recurring and time-consuming mission. Entrusting this task to the OCR software for invoices saves considerable time. The automated system ensures the management of invoices in a limited time compared to manual processing. Productivity is improved.
The employee can then take on missions with greater added value, or more complex ones.
Also, finding specific data is easier and faster by searching among dematerialized invoices .
Save space and paper
Digital archives enabled by OCR software replace paper storage. This has the advantage of not taking up physical space. While the space available in professional premises is often limited, it is a real asset for the internal life of the company.
This helps to limit its carbon footprint and to be in line with its green conscience. This is as important for employees as it is for customers.
Streamline information sharing
The invoices mainly concern the accounting department. But other employees of the company may need to access some data specified on them. For example, a sales representative to renew a customer order.
Electronic data stored after conversion by OCR is easily accessible to authorized persons. The accounting department is decompartmentalized within the internal organization.
The technology of the OCR software optimizes the entry and recording of invoices with great efficiency. The volumes of data processed are substantial and their integrity is preserved. OCR software is designed in such a way as to guarantee the security and confidentiality of the data processed.
To Conclude
The possibilities offered by the OCRization of documents thus make it possible to gain efficiency for a large number of processes while limiting human errors. This self-learning technology is now more and more widespread and this in many sectors such as industry or finance.
Also Read : Essential Digital Tools