Logistics : Follow Our 10 Tips To Improve Your Warehouse Logistics.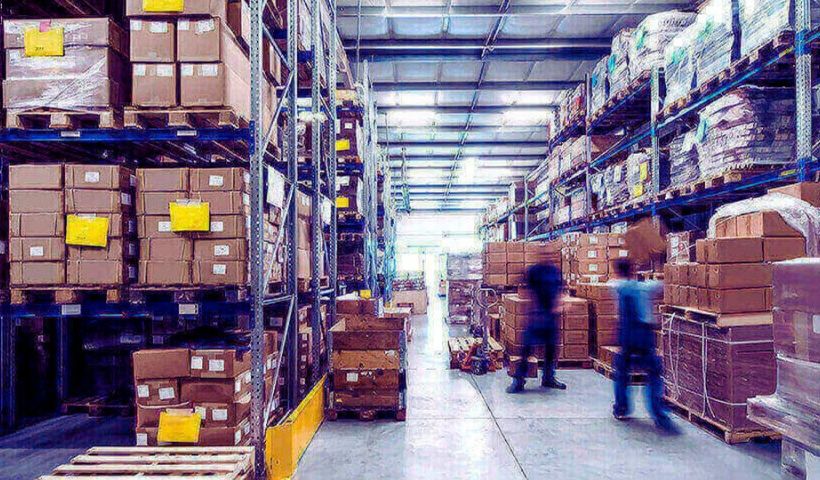 Good logistics in the warehouse allow you to improve the operation of your company.
1. Choose the appropriate logistics strategy for the needs of your warehouse
A small warehouse that ships 50 orders a day does not follow the same strategy as a warehouse that has more than 1,000 shipments a day.
Identify your needs, and evaluate your warehouse and the number of orders that are made before establishing your logistics strategy. :
For about 50 orders per day, 500 m² of warehouse with a team of 5 people, the organization does not require a particular strategy: picking is done as the order is placed and team members can perform different functions depending on the order. of necessity.
More than 50 orders per day, the warehouse must be more professional, the distribution of products must be rigorous, picking must be done by order batches and each member of the team must be assigned a particular task.
Industrialized logistics :
More than 1,000 orders per day, the warehouse must be automated to increase the pace. The logistics director must install a WMS (Warehouse Management System), which is a warehouse management software to optimize order processing.
The last option, practical but expensive, is to subcontract specialized third-party storage logistics, capable of coping with significant peaks in activity.
2. Improve the work environment
Limit the transport of heavy loads : 
Equip your warehouse with transport carts, folding carts, or pallet jacks. You will avoid the risk of an accident at work and you will take away a lot of work from your employees.
Investing in quality equipment is also an important option to improve the work environment: a high-performance WMS, barcode readers, screens, etc., will facilitate the work of team members and reduce the rate of logistical errors.
Machines also help: Wrapping machines, filling production machines  or sealing machines, depending on your needs, can make the job much faster.
Material for the warehouse
3. Structure and order the space in the warehouse
The good use of space is essential so as not to transform your warehouse into a battlefield.
4. Specialize in the tasks of each of the employees
Delimit storage and work areas: overstock areas, storage areas, 
5. Establish a zone of high rotation stocks
It is recommended to create a special area for the storage of these products, an area near the arrival area and the packing/shipping area.
6. Organize products depending on their logistics class
To improve the management of your warehouse, consider classifying your products according to their specificities:
Fresh products

This organization will save you time during the logistics flow (reception of orders, picking, dispatch of orders).
7. Use the cross-docking technique
The objective of cross-docking is that the product is as little as possible in your facilities. Cross-docking is a logistics technique where the products are unloaded on arrival at your warehouse and moved directly to the cargo transport without going through the stock, in this way they are not stored.
8. Very important because picking time can be saved:
The preparation of several similar orders saves time in picking.
9. Automate out-of-stock management
Managing out-of-stocks is an ongoing logistical puzzle: in addition to causing supply chain disruptions, stock-outs lead to customer dissatisfaction.
10. Perform quality checks to avoid errors
Customers don't like errors in orders. 
With quality control, orders are reviewed at each important step of the logistics process: 
product arrival, 

picking, 

packing and 

shipping.