Increase Conversion With A Mobile App For B2B / B2C / D2C Ecommerce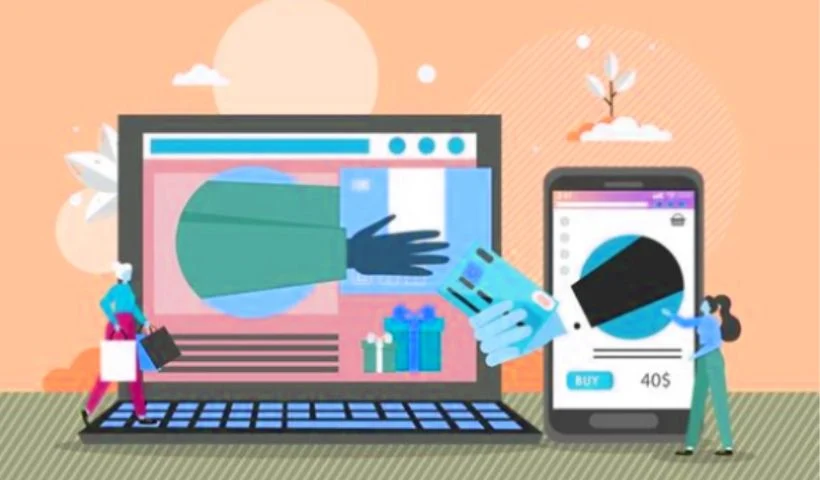 Increase Conversion With A Mobile App : Mobile applications are an essential element, both for e-commerce to show who it is and what it offers, and for the user experience when browsing your website from their mobile device.
A mobile app is a program that can be downloaded and accessed directly from a phone or other mobile devices – such as a tablet or MP3 player. Some apps are distributed for free by app stores. The applications are easy to download from stores created mainly by mobile device manufacturers and are preferred by today's mobile users for their ease of use. They are designed to impact the behavior and preferences of each of the members of the target audience and can be customized to offer them a better experience. 
The Creators Of These Applications Can Earn Money In The Following Ways:
-Some providers sell advertising space within the application. The creators of these applications can earn money from advertisements, for this reason, they distribute the application for free in order to reach as many users as possible.
-Some applications offer free basic versions. Developers of these apps hope that customers will like the app enough to upgrade to an improved, more feature-rich version for which they will have to pay a fee.
-Some apps allow you to purchase more features of the same app (in-app purchases). Typically, purchases of those additional features are billed through the app store. There are devices that come with settings that allow you to block these purchases, for example for children.
-Some applications are offered for free to arouse interest in company products. These applications are a form of advertising.
Before embarking on the development of an app, it is necessary to question the basic costs and the viability that we would find in this type of market.
As with any other business, you have to think about whether there is a market that is not satisfied, a consumer who likes what you have prepared and is willing to pay for it, and whether you have enough money to develop the project, that you get to earn more than you spend.
Mobile CRM
Customer Relationship Management has a growing presence. But as the business grows, we need something to help us manage the number of contacts. There are many mobile CRM applications: free, paid, for commercials, promoters, public relations…
Advantages
The company can enter at the moment all the information of the contacts or of the activities and tasks carried out. This is so because it is possible to access the platform at any time. As a positive point found that, in this way, we do not lose data.

As it is a mobile app, it allows us to obtain more data from our customers, such as geolocation.

When solving a problem we can do it from any point and at the moment.

Having a mobile CRM would have everything at the moment and anywhere.

Allows you to have a clear view of customers and updated contact history.
Payment Methods In Mobile Commerce
Making payments or money transfers through mobile devices is becoming more and more common, instead of using cash or traditional payment systems, because they are safe, fast, and convenient. For example, the growth of payment platforms and other near-field communication (NFC) payments continues to grow exponentially and adaptation to mobile payment methods and technologies is a very valuable tool for all companies in their mobile strategy 
Currently, mobile app payment methods and devices use new communication protocols. In most cases, it was necessary to mechanize the data of the bank card, unless it was memorized in the application where the purchase was made, applications could be used or by clicking on a link that was received by email after requesting the transaction. But there are numerous alternatives:
There are paid links or payment by link, usually through a payment gateway. The merchant may itemize the invoice so that the products included in the customer's digital receipt are recognized, or they may only see a transaction amount with the merchant details on the checkout page.
On the other hand, there are also payments through short text messages ( SMS). Through this mobile payment method, the payment of the products or services is made through a short text message that, normally, is included in the monthly bill of the mobile line.
Another alternative to paying through the intervention of a mobile operator is Direct carrier billing ( DCB), which consists of entering the telephone number on a payment page or in an application and confirming the transaction by means of a text message. As in the payment by SMS, the amount will be included in the telephone bill of the mobile operator.
Mobile payments are also developing in a peer-to-peer context. Currently, in a peer-to-peer mobile payment, with the intervention of a financial institution, an electronic transfer is made to, for example, pay a friend for dinner or a private seller for the purchase of furniture. On the other hand, if the payment is made to a company for the purchase of a product or service, virtual or physical, the mobile device is used at the end of the transaction at checkout.
If you have not yet designed your own application for your website, brand, or company, you are making a serious mistake.