How To Make A Simple Digital Marketing Plan In Practical Example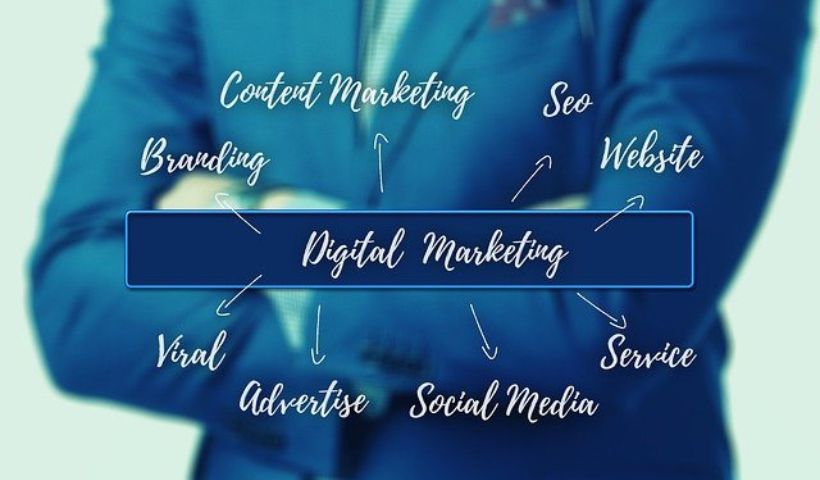 In this article I am going to teach you how to create a digital marketing plan based on a practical and real case of a local company with which I am working. I will provide you with a template in Excel so that you can write down all the data.
A digital marketing plan establishes and breaks down into tasks the different types of online marketing disciplines that we are going to use to achieve the proposed objectives. How do we measure those goals? Based on the measurements of a series of indicators that we will establish (KPIs).
8 Disciplines Of Digital Marketing That We Will Add To Our Strategy
First, let's name all the disciplines that make up online marketing to see which ones we should use for this type of business:
1) Organic SEO.
It is about locating keywords with monthly searches that have to do with the business we work with and positioning them in the top positions of Google.
2) Local SEO.
It is a type of SEO that tries to position the Google My Business tab in the top positions of the Local Pack. It also addresses Organic SEO to position the web.
3) SEM or Google Ads.
Create an ad campaign for Google to show you in its ads section, above local and organic results.
4) Inbound or Content Marketing.
Creation of a lot of content to spread on social networks and over time position on Google organically. Marketing in social networks could be included at this point.
5) Social Ads.
Create advertising campaigns in Facebook Ads, Instagram Ads… Assess if it is worth paying ads to appear on a certain social network. In this discipline you have to create sales funnels to move from the acquisition of cold traffic to the acquisition of hot traffic.
6) Email Marketing.
Capture emails from potential customers to finally convert them into customers. Within this discipline is where sales funnels are usually used.
7) CRO or Conversion Rate Optimization.
Optimization of the conversion rate, that is, if the web is already made and receiving traffic, whether organic or paid, you have to optimize the conversion rate to definitive customers to the maximum.
8) Online Reputation.
This is also a type of Digital Marketing that may need to be used to:
Generate positive reviews.

Articles that speak well of the customer.

Delete or scroll down negative results or reviews.

Facing a crisis in social networks.
These 8 disciplines are based on a sub-discipline called Web Analytics, that is, we must write down what are the results we want to obtain, what indicators will show us the journey to those results, insert pixels from Google and Facebook Ads to measure the success of advertising campaigns and do retargeting.
Creating Our Digital Marketing Plan
Very few people who start an online business make a digital plan like the one you are going to see. That's why more than 96% of online stores fail.
This data should be put by agencies with an H1 header on our homepage. This means that we want you to be one of those businesses that fall within the 4%. That's why we're going to make this marketing plan.
Suppose you have already made an operating account and you have seen that your product or business is going to be profitable. In our example, it is Juan, invented name, who has an S.L. that is dedicated to doing works in flats or apartments that are mainly intended for second homes.
Let's get to it:
1) Define your product or service
The first thing to do in a Digital Marketing plan is to clearly define what you are going to sell and what is your differential and added value compared to the competition.
The most difficult thing is to establish what your added value is. It can't be the price. Competing on price is a losing strategy that won't get you anywhere. There will always be someone who offers your services or products cheaper.
A good added value can be hyper-specialization when it comes to offering services. In the example we have given, the reform company Juan could be hyper-specialized in luxury homes. This means rejecting part of the cake but on the Internet, who squeezes a lot, little covers.
2)  Buyer Persona
Sorry to use Anglicisms but that's how everyone knows this figure. An adapted translation could be to define your ideal client or your client model.
We are going to put you:
Face.

Sex: female.

Name: Sara.

Age or age range: 45 years (between 40 and 60 years, for example).

Where he lives: Madrid.

From where you are looking for your services: Madrid.

Use that will give the service: second home.

Marital status: married

Children: 2 (the oldest is 6 years old).

Economic level: middle class.

Studies: university.

Job: nurse.

Social networks you use: Facebook.
You can go to the web thispersondoesnotexist.com to find a photo of Sara. That website creates faces of people who do not exist through Artificial Intelligence. You just have to refresh the page so that you get a new face.
When we create the web we will think of Sara, a website that understands her and inspires confidence. If we do advertising campaigns we will also think of an ad for Sara.
Our job is to convince Sara that we are going to make her work that will leave her with her mouth open at a reasonable price.
Defining the "Buyer persona" is done so that all the marketing actions we do have coherence and it is easier to focus everything. If we think about our Buyer Persona, we can adapt everything around this figure.
Sometimes it has happened to me that I personally know my ideal client, so everything is much easier. However, it is better to write down the data we have set and add a photo.
3) Investment
Establishing the amount to invest is absolutely necessary in a marketing plan. The customer has to know how much it will cost him to make his business profitable.
Ideally, the objectives to be achieved and the necessary actions to achieve these objectives are defined and based on this see how much money will be needed each month.
4) What disciplines of Digital Marketing are we going to use
Once we know what and how our product is, what our differential value is, what is the model customer to whom we are going to sell it and how much we are willing to invest, it is time to choose what disciplines of digital marketing we are going to use to reach our customers.
I'm going to put what we should start with:
– SEO:
You have to do a good keyword research to get a list with keywords that have monthly searches and that can provide us with customers.
Continuing with our example, the ideal is that there are monthly searches on Google related to our service + locality in which we are. In this case, there are very few searches but not for that reason you have to despise them and it would be good to work the local file of the business in Google My Business.
However, you have to look at how much budget the client has to prioritize one or another discipline.
– Google Ads:
Of course you will have to do retargeting and a good landing to capture phones and emails.
– CRO.
CRO techniques will also need to be performed to improve conversion rates.
– Email marketing
I break this section down into point 8.
5) Set objectives
The objectives have to comply with the S.M.A.R.T. methodology (smart objectives):
S: "Specific" or specific.

M: "Measurable" or easy to measure.

A: "Achievable" or achievable, that is, that they are realistic.

A: "Relevant" or relevant, that is, that they produce a real impact when it comes to getting more customers.

T: "Timely" or temporary, that is, you have to set deadlines for delivery or achievement of the objectives.
Well, this is the theory. Now let's put it into practice.
Optimize the cost per acquisition per customer (CPL) in Google Ads.

Get a written interview in a local newspaper for Juan. Such an interview will carry a link, of course.

Get 4 citations.

Include it in a themed directory.

John must contact some association that includes all builders.

Juan must upload a minimum of 10 posts to his Instagram account.

Write a weekly post.

Post it on Twitter, LinkedIn, Bloguers.net and Facebook.

Create a landing to which we will take traffic from an advertising campaign in Google Ads.

Create a link in a themed blog.