Different Ways To Boost B2B Marketing Plans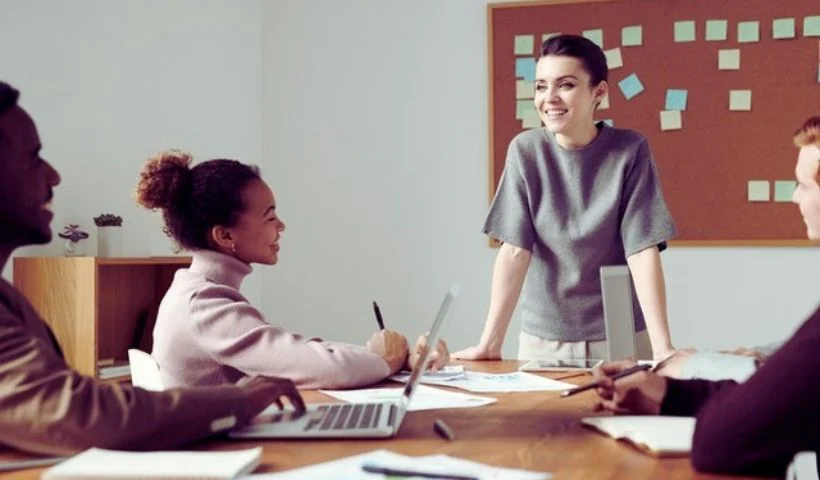 B2B Marketing Plans : Due to the COVID-19 pandemic, businesses are being forced to examine how, where, and when to market. Companies and brands must delicately balance a sensitive and compassionate tone with seeking opportunities to remain operational in an uncertain time.
During the first few weeks of the pandemic, many businesses flooded customer inboxes with messages about how they were responding to COVID-19. Later, some companies radically reduced their marketing efforts during the lockdown, but now is not the time to take your foot off the marketing pedal
Here are different ways to adjust your B2B marketing plans to effectively position your business during the pandemic.
Adapt Your Messaging
Find ways to put your audience first by using sensitive, relevant, authentic, and compassionate messaging, and make it a priority to address their needs, questions, and concerns. The message should illustrate how you are helping customers while showing respect for the seriousness of the situation. If you have a service that can help businesses save money during this time, adjust your mindset and message to focus on the customer and not on sales talk.
Press releases and social media posts don't need to stop, but their content needs to be adjusted to match the current tone. Consider the timing of news and product launches by measuring media and social conversations to ensure your ads are relevant and appropriate for today's business environment.
Engage Face-to-face Virtually
If you were planning to spend money on trade shows or other events that have been canceled or postponed, consider spending that budget on virtual events. By using virtual meeting programs like Zoom or Google Meet, you can replace in-person events with engaging virtual meetings. Organizing or attending virtual events and webinars is a fast, interactive, efficient and effective option to connect in real-time with your clients and prospects.
Redirect Marketing Spending
As you reallocate your marketing budget, consider leveraging digital advertising to increase your brand and business' online presence. Social media ads can help generate consistent messaging for your current and potential customers. With people currently spending more time at home and connected, now is the time to jump into digital ads if you haven't already.
You can also work to improve your company's SEO. Invest in your SEO so you can improve your organic ranking and be better positioned when the pandemic ends.
Focus On Current Customers
Focusing on your current customers has never been more important than it is now. Listen to your existing customers.  You can discover a new problem that your company can solve or find an opportunity to communicate something that your customers need.
It is also essential for your company to show empathy and put customers first in every communication. You're not sure where to start? Consider these questions:
How can you help your existing customers?

Can you offer more products and services?

Can you offer them discounted rates or additional value?

What partnerships can you make to improve your products and services?

As traffic on news websites and social media platforms increase with more people at home, a solid content marketing plan is crucial.
Companies can provide value and help during stressful times. Let your brand tell your story by leaning towards the human side of your business.
Here are some tips for producing appropriate content during this time of uncertainty:
Make sure to adjust and reassess campaigns and content scheduled before the pandemic. Make sure your message is empathetic and not deaf.
Communicate your brand value during this critical time. As we move through this crisis, please do not pause your marketing plans. Strategic fit with awareness and tact can be your guide to continuing brand awareness and reach during this new marketing landscape.