All You Need To Know About Best Subwoofers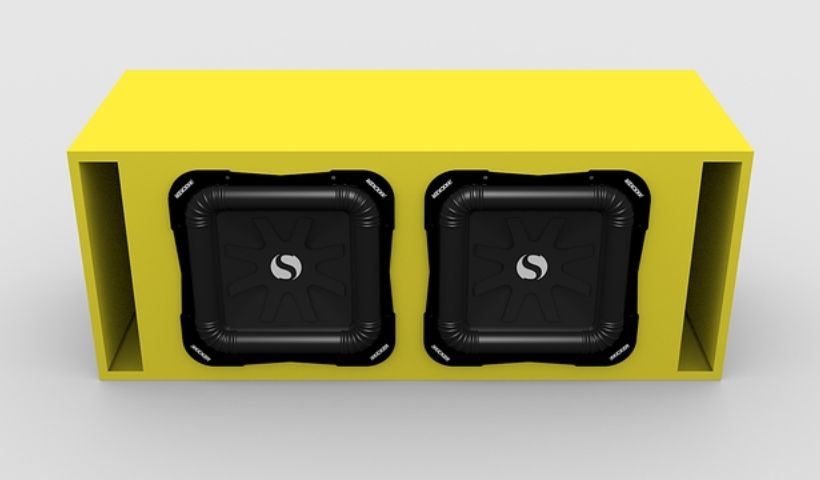 When you are looking for the best sound is when you really need a powerful subwoofer . We're not just talking about sound amplifiers , we're talking about powerful subwoofers. A good subwoofer will improve the sound quality of your stereo, your television and even your car, improving the audio output, especially in the low frequencies.
When looking for the best subwoofer we must focus on its power, sound quality and the materials used for its construction, only then will we obtain the best performance. Now, of all the existing subwoofer speakers , which one is the best? Which one best suits your needs?
Tips For Buying The Best Subwoofers Of 2021
At first glance, all subwoofers may appear the same and we only have to look at their power. But if you want the best sound quality, in addition to power, you should look at other aspects when buying a subwoofer for your home .
Before Buying A Subwoofer Look At The Following Qualities:
Power : It may be the most important quality to look for when buying the best subwoofer of 2021 , but it is not the only one. The power of the subwoofer speakers is expressed in watts (W). If what you want is to buy subwoofers with which to improve the sound of your television or multimedia equipment, with speakers of 100 to 200 W it will be more than enough for a room of about 25 m² , as long as you do not want to disturb the neighbors.
Capacity : In terms of capacity, we refer to the ability of subwoofers to reproduce low frequencies . To improve the sound, a subwoofer with a capacity of 20 to 30Hz will suffice for the living room of our home. It may not be a lot of power at first glance, but once installed, you will see how the objects around it vibrate.
Coil : There are subwoofer loudspeakers with a coil and others with a double coil. Including double the coil does not imply double the power. The dual coil offers us more configuration options, but should never be confused with more power.
Subsonic filters : Most subwoofers have this type of filter. The subsonic filters protect the speakers when they work with signals from 20 to 25 Hz. Their function is to protect the subwoofers from low frequencies. When working with very low frequencies, subwoofers must work hard to avoid sound distortion and to prevent breakage. Hence the importance of having subsonic filters.
Size : There is a general idea that the larger its size, the better results it will give. This time size does matter. The higher the number of inches that the subwoofer has, the more impact and thrust it will have, the better the air displacement and therefore, we will obtain a better sound . 
But it should also be noted that the larger the size of the subwoofer, the more its price will increase. Before buying a subwoofer, do not be persuaded by its size and consider what your needs and preferences are.
To give you an idea of ​​what size may be the most optimal, indicate that, for a medium or small room (less than 20 m² ), a 12 ″ subwoofer is more than enough to obtain a high quality sound .
Box format : The shape of the sound amplification element is decisive for the quality of the sound itself. In subwoofers it is common to see rectangular and cubic shapes , as they are perfect for the function they must fulfill: reproducing low frequencies.
Dimensions : As happens when buying any appliance for our home, we have to take into account the place where we are going to place our new subwoofer. Once you have chosen the most suitable place, you will have to take into account the dimensions or physical size of the subwoofer .
Brand and price : As always, the brand and the price are qualities to consider also when buying subwoofers. Brands such as Yamaha or Pioneer are among the best known, but there are other brands that offer us a great value for money, such as: Bass Face or JBL. Throughout our guide we will tell you which are the best subwoofer speaker brands of 2021.
We assure you that, with all these variables in mind, you will be in a position to choose the best possible subwoofer and the one that best suits your own needs as a user.
Also Read : What Is Phishing? What Are The Dangers With Phishing On The Internet?
Subwoofer Comparison
When shopping online, we like to make comparisons between different products. The same goes for subwoofer speakers . Before finalizing our purchase, we like to take one last look and compare different subwoofers to make sure we've made the best decision.
Types  Of  Subwoofers
If we had to classify the subwoofers into different types, the most correct way to do it would be to divide them into active subwoofers and passive subwoofers.
Active subwoofers are those that have a built-in sound amplification stage. Typically this is created with the inclusion of your own loudspeaker. These types of subwoofers are the most frequent and the most sought after, because they include everything necessary to make them work as soon as they are installed, just by connecting them to an electrical outlet and the receiver.
These types of passive subwoofers do not have extra options, such as volume control or frequency management. These are usually not sold separately, but rather as part of a speaker set or home theater .
The Best Subwoofers Of 2021
If you have already made the decision that you need subwoofer speakers, by now you will be wondering which are the best subwoofers of 2021. Before indicating which models and brands are considered the best of 2021, you have to bear in mind that we are only going to show a small sample of all the subwoofers that exist in the market. Although the sample is not very large, we have included only those speakers that are considered the best subwoofers of 2021 for home .
It may not be that in our analysis that subwoofer that you have already had your eye on or that other that you have seen in advertising is not shown. We can't analyze all the subwoofer speakers out there, but at least our guide will serve as a starting point for you to assess which subwoofer to buy .
YAMAHA YST-FSW050 Subwoofer
If you are looking for the best subwoofer of 2021 in terms of value for money, this is undoubtedly the YST-FSW050 model from Yamaha. The Yamaha YST-FSW050 subwoofer is rated at 100W, which is more than enough to cover even an entire floor and a frequency response of 35 to 160 Hz.
One of the outstanding features of this powerful Yamaha subwoofer is that it has the so-called Advanced YST system exclusive to the brand. This system consists of making the speaker and the amplifier work together to have more control over the bass and improve the sound quality.
The Yamaha YST-FSW050 subwoofer are perfect for watching movies or listening to our favorite music at home. Thanks to its compact size, it can be placed on any piece of furniture and has an elegant and very aesthetic design. Its dimensions are: 35 x 16.3 x 35 cms.
PIONEER FS-SW40 Subwoofer
The Pioneer FS-SW40 subwoofer is the ideal complement to any audio system. We have to indicate that this subwoofer manufactured by the prestigious Pioneer brand has wireless technology , which makes it ideal for not having loose cables anywhere in our home.
This powerful subwoofer has a power of 150 W output and offers great bass response with impressive volume and precision.
The Pioneer FS-SW40 subwoofer installs quickly, thanks to its wireless connection, although you can always choose to connect it with cable. Thanks to its sound power, the Pioneer FS-SW40 is ideal for all those who want to enjoy their series TV or favorite movies with the best sound quality .
Although it is compatible with other audio systems, the manufacturer recommends using it in conjunction with the Pioneer FAYOLA FS-W40 audio system . Its dimensions are: 27.1 x 33.5 x 27.7 cms.
Also Read : All You Need To Know About How To Use Technology To Learn English