5 Ideas To Stand Out In Communication In 2022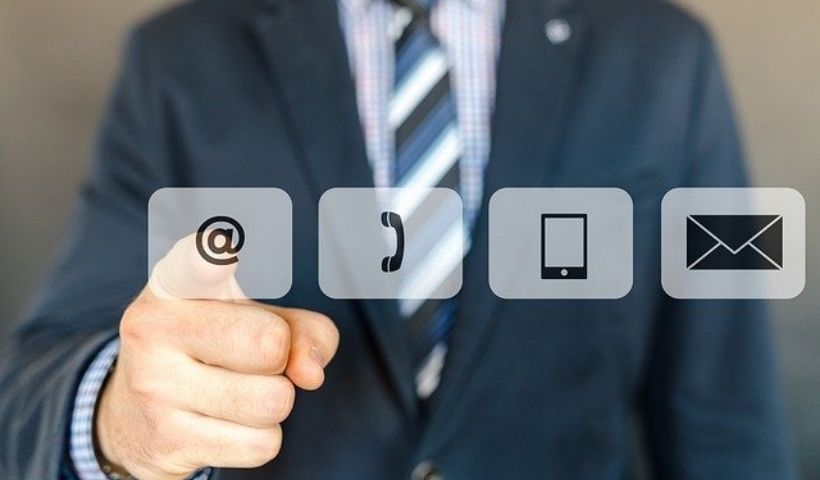 Standing out in communication has become a vast subject. We live in a world filled with various communications, stimulations, constant solicitations. So, how to stand out? How to stand out from the competition?
In this article, we will discuss 5 original ways to address your customers to be more visible and stand out in communication.
Engage Your Customers
Your products or services are intended for your customers. You designed them to meet their needs. Or at least you think they meet those needs. 
But have you considered asking your customers what they really want? How do they want it? To the context and conditions surrounding the service? To the support they wish to benefit from during this service?
Few companies today take this qualitative approach of actively listening to their customers.
Know that by adopting this practice, you can kill two birds with one stone , and not just stand out in communication. 
But then, how to stand out from the competition with this method?
Well, not only will you be able to qualify your customers' expectations more precisely . This will allow you to offer even more targeted offers in line with the real expectations of your customers . 
But in addition, you can derive another advantage by transforming this approach into an original communication tool.
Indeed, thanks to the tools available today, you can easily make podcasts. 
By inviting your best customers to come and chat with you as part of an episode of your podcast , you will be able to: 
Learn more about their customer experience with your company,
While addressing your other customers or your prospects who will listen to the podcast afterwards.
 Address Your Persona
You have one type of target customer. To better understand these target customers, you've probably established a persona: a fictional person who matches your ideal customer. And your offer is primarily aimed at this segment of the market in which you are positioned. 
But do you use this persona in your communication strategy? 
Do you have your persona in mind when defining your communication campaigns? When you produce your content, your visuals, your messages? 
Addressing your persona allows you to build tailor-made communication. 
Communication that really speaks to your persona. A communication that touches him when he is receptive. The one who speaks to him in the way he wishes (tone, modality, content of speech). The one that corresponds to its values. The one that includes the little extras or the services that make the difference. The one that makes him say: "yes, that's what I want!" In short, the communication that will produce the most conversions with your ideal customers. 
Deny Some Customers
As we have just seen, your offer is intended for a certain type of customer. That means it's not for everyone. Either way, it can't fit everyone's needs, it just isn't possible.
You can thus choose to communicate in reverse . Say for whom your offer is not suitable. Indicate in which context your offer is not relevant . What prerequisites are essential to be able to benefit from your services.
It may seem paradoxical, but by choosing to exclude part of the population, you will increase the attractiveness of your offer for those for whom it is intended.
Indeed, you will make your products and services more desirable since they are not for everyone. Potential customers will feel selected, chosen. 
This will help you to explain to them later how your offer corresponds to their very specific problem.
Also Read : Role Of Brand Ambassadors
Communicate Responsibly
In this troubled period of pandemic, global warming, political conflicts… consumers are thirsty for authenticity, humanity, proximity, respect for others and the planet.
This is the right time to adopt responsible communication. 
But beware, it is not a question of surfing on these expectations and placing false arguments to simply demonstrate greenwashing (greenwashing) or fair washing (ethical bleaching).
No, it is a question of highlighting your approaches, your achievements in terms of CSR, corporate social responsibility. 
Thus, you can communicate on what you are doing in terms of: 
Eco design of your products and services,

Recycling and promotion of the circular economy,

Resource and energy saving,

Quality of life at work for your teams,

Ethical choices of your suppliers and their working conditions…
By communicating on these actions, you inform your customers and partners of your involvement in the development of a more virtuous world and economy, to which more and more consumers aspire.
Get Your Customers Talking
Who will know better how to convince a future client than a current client?
Indeed, the commercial speech of a company or a brand can always be questioned by consumers. While these are much more inclined to follow the opinions and recommendations of other customers.
It is for this reason that reviews have such an impact on customer decisions and why brands do everything to get as many reviews as possible. Positive reviews of course. In order to use them as evidence with prospects.
For this, you have several possibilities that you can use many times to stand out from the competition: 
Ratings and customer reviews on your social networks,

Customer testimonials on your website,

The before / after ,

customer cases ,

Customer interviews (or even podcasts as we saw above).
We can also mention the influencers you can also appeal to. 
Indeed, you should know that by choosing an influencer (se) well targeted on your sector of activity, with a committed community , you will be able to obtain very good results in terms of conversions for a reasonable budget. 
The cognitive bias here is the same as for customer reviews. Except that the consumer feels closer to the influencer since he "knows" him, that he has chosen to follow him. He is therefore even more likely to be influenced by his recommendations than by those of another average customer whom he does not know personally.
These are therefore good strategies to stand out in communication.
Also Read : Blended Marketing