What To Do When Your MicroSD Is Damaged?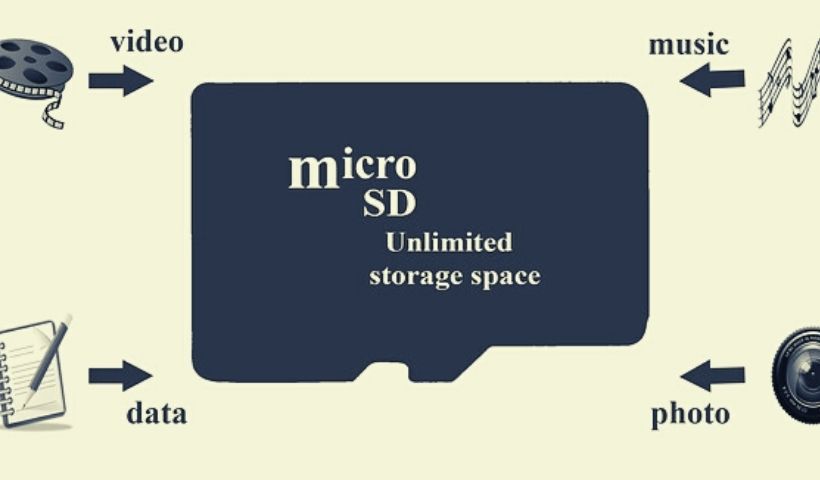 The vast majority of mobile phones with the Android operating system have the possibility of being able to insert a MicroSD card to expand the internal storage space, that is, to be able to save photos, music, videos or any document that is needed at that moment. But some are not secure enough, so an obligatory question is what to do when your Android mobile tells you that the card is damaged?
Surely it is that many will be too scared, especially if they have important documents or files in it that cannot be lost. So today we will know some tips to be able to format it and also recover the data from it.
Why Are Cards Damaged?
It is almost a fact that there are many people who wonder why MicroSD cards are damaged, the answer is quite simple since, as it happens in computers when removing it, it needs to be removed safely and not suddenly. , since it is working and when you take it out quickly it will be damaged and you will stop writing on it.
For this there are two very simple ways to extract it , the first one is more than obvious, that is, you must turn off the Smartphone and after that remove it. While the second is to access settings, storage and select the external card and once inside press on the Unmount SD card option, to be able to remove it safely.
Also Read :
Format Damaged Card From Mobile
One of the first steps that you must carry out to be able to recover your MicroSD card , and you do not need to buy a new one, is to format it from the same mobile, a process that can be carried out in a very simple way. Especially when you can no longer access your photos, music or documents because your card has been damaged.
Also Read : Big Data
To do this you must enter the general settings on your mobile and once inside you will see that your mobile should recognize it despite the fact that it is damaged. It is precisely in this menu where at the bottom you will see an option called Format SD Card .
This is where you can delete all the data on the SD card, such as photos and music. But don't worry if you have something important, later we will learn how to recover files from damaged cards.
By clicking on this tool , your mobile will confirm if you really want to format the card that is damaged on your Android mobile. You will have to press there and wait for the process to finish to remove and re-enter the MicroSD, which should now work again. If it hasn't, you'll need to format from a computer.
Format A Damaged Card From The Computer
If the first option has not worked for you, the process you must follow is to format the damaged card of your Android mobile from a computer, and we will do it in the FAT32 method , which is the safest.
So the first thing you should do is insert your MicroSD card into an adapter with which you can connect it to your computer to continue the process. Once connected to the computer you must go to "My PC" or the site where you can find all external devices.
Once there you must secondary-click on the part of your damaged card and you must select the "Format" option, this is how a box will be displayed on your computer screen . In it you must mark the option to Format FAT32 in the second box.
You can also give it a name so that it is recognized on your device and finally you must remove the check from the "Quick Format" part, since on many occasions it tends to damage the card much more . After finishing the process, safely remove your memory and insert it into the mobile, it should already be working.
Try To Recover The Data
If you are one of the users who needs to recover the files or data from your damaged card, you can do it in a very simple way. Since when you connect it to your mobile you can create a new folder and if your computer recognizes it you can save them there before formatting it .
Also Read : All You Need To Know About Softphone