Everything You Need To Know About Microsoft PowerApps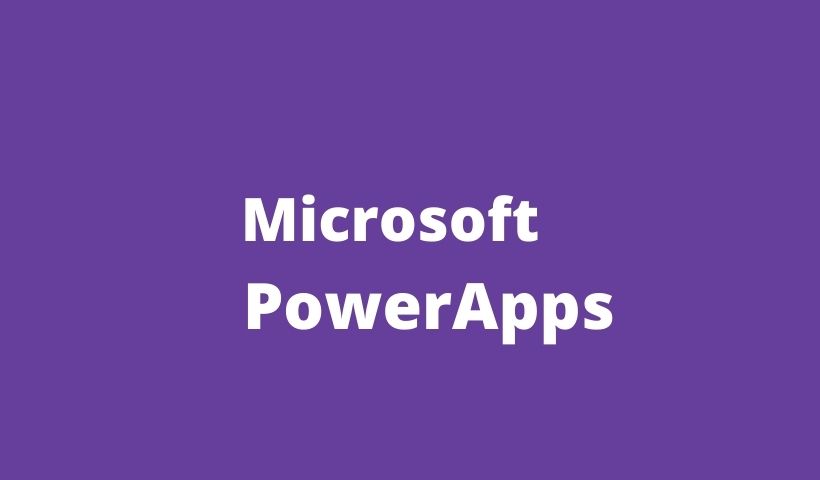 Microsoft PowerApps : Increasingly, technology has been focusing its strategy towards the development of personalized applications according to the individual needs of each company or user. Microsoft , in its eagerness to offer the most complete service to companies, has created PowerApps , a new service for personalized and tailor-made development of all kinds of applications to cover our needs at all times.
With this new service, Microsoft seeks that any user with Office knowledge can develop applications autonomously through the PowerApps tool without the need to know how to program.
What are they? How do they work? What advantage does the use of apps have in our company? These are some of the questions that we will develop to publicize this revolutionary service offered by Microsoft .
What Are PowerApps?
Following Microsoft 's definition of this new tool 'Applications to connect, create and share applications that boost your business' , PowerApps aim to provide employees with sufficient autonomy in relation to technology departments during the processes of creating this type of apps.
We have already mentioned that without the need to have any programming knowledge and with a simple mastery of the Office package, all kinds of business applications suitable for any mobile device (tablets, mobile phones) can be developed. In addition, it has a series of connectors for cloud services: Office 365, Dynamics CRM, OneDrive; and also for our data: SharePoint, SQL Server, Oracle, SAP, etc.
Another of the features that this tool has is to create and establish workflows that can later be used in our applications.
How Do They Work?
The operation is easy and intuitive, and very similar to the templates that Power Point has , through a blank canvas or if you prefer the use of predefined templates, you can add or modify all the aspects and needs that you require. our future app.
Due to its great versatility as a platform, it will allow us to integrate, for example, with our Dynamics 365 tool , so that it becomes a fully extensible platform that allows the development of competitive applications.
Without having to perform data migrations, PowerApps connect to any type of data source to perform the treatment that we want.
What Advantages Does It Offer My Business?
Unlike other products, PowerApps are all advantages, why?
They adapt to any company

Increases the autonomy of workers

Extensive functionalities and competencies complementing the existing ones
They have two types of plan:
Basic plan : app development and execution, process automation and environment management among many more features. Focused on beginner users
Advanced plan : focused on business models that are developed in different stages and their operation depends on Common Data Service technology. Focused on users with a higher degree of knowledge.
One of the advantages that we like the most in Actio is the possibility of combining productivity with automation of business processes through the Microsoft Flow solution.
The combination of PowerApps and Microsoft Flow will allow us to generate the sending of notifications, alert statuses and the verification of approvals from the same platform.
Dynamics 365 And PowerApps
Just as it is easy and simple to integrate with Office 365, it is also very easy to integrate with Dynamics 365 .
If you are already a Dynamics 365 user , with PowerApps you will be able to further configure and personalize the user experience. How? Developing applications which favor and speed up work operations. Therefore, it will not only be at the level of information and data transfer in real time.
In short, Microsoft , with this new tool, intends to provide workers with the possibility of personalizing the user experience together with the continued availability of information.