Marketing Glossary: Terms You Should Master In 2022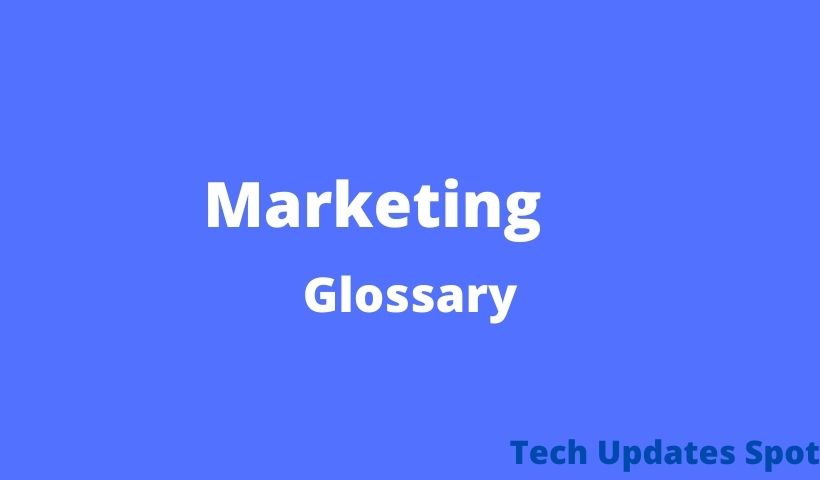 Marketing Glossary : Surely you already know or have heard some of these terms before and maybe you do not master others. 
This marketing glossary will help you understand some of the goals, strategies, and methodologies that are key in communicating with any company or business, especially if you're looking to increase your customer base and sales performance. You need to know about the marketing glossary in the article.
Scope
Reach refers to the audience a marketing message reaches, which can be a social media ad campaign or a TV guideline: it doesn't matter the platform, as long as there's a way to measure how many people have had contact with it. It is calculated as a percentage and helps to create segmentations when defining buyer personas.
Web Analytics
They are data that are obtained from the behavior of users who visit a website and that, when analyzed, allow to identify opportunities to improve or expand the design and offer of content on the site, which become the scope of business or brand objectives.
Customer Support
Customer service is the area that is responsible for tracking the interactions of people who want to become customers or who already are. Its purpose is to resolve doubts, address complaints and, in general, ensure the satisfaction of those who approach a brand.
Automation
Automation has to do with the use of digital tools and artificial intelligence (such as a CRM) to manage repetitive tasks that require data capture, sending information or scheduling publications, for example. 
That allows people who are in marketing to focus on aspects that require more creativity, search for innovations and solutions, data analysis and interpretation of customer behavior, among other actions that involve more time.
B2B
Business to business, abbreviated as B2B, refers to the marketing strategies that a company implements when its customers are other companies, which requires actions focused on large transactions and cultivating long-term business relationships.
B2C
B2C refers to business to consumer, which is the marketing that brands implement when they focus on end consumers, such as retail stores.
Blog
A blog is a site where brands can share content that interests their audience, gives them pertinent information about their products, services, and achievements, or educates them on how to add value to their lives.
Branding
It's the brand building process, which includes the creative aspects that allow you to communicate the differentiators, benefits, and selling promise that you'll attract to your customers.
Buyer persona
It is the representation of the ideal customers of a brand, and is built thanks to the data obtained from market research. With buyer personas it is possible to create personalized strategies and content, because they are backed by real information, so marketing efforts are more effective.
Community Manager
Brands need a person (or team) who is responsible for establishing, managing and nurturing the digital community of a brand or business. The community manager is responsible for creating and sharing relevant messages, as well as responding to the interactions of their followers.
CRM
A CRM is a customer relationship manager: a digital platform that has in one place what is necessary to carry out marketing strategies to attract leads, close sales and follow up on the after-sales process and customer service.
Customer Journey Map
It is the journey that a customer takes from the first contact they can have with a brand or company. It shows all the points you need to carry out to complete processes: being attended by a representative, making a purchase, asking for a quote or getting a free trial. 
It also takes into account what happens before contacting the company (such as researching their contact phone number), and making this map helps to improve the experience offered to the customer, because it identifies opportunities or omissions previously ignored.