Best Video Conferencing Program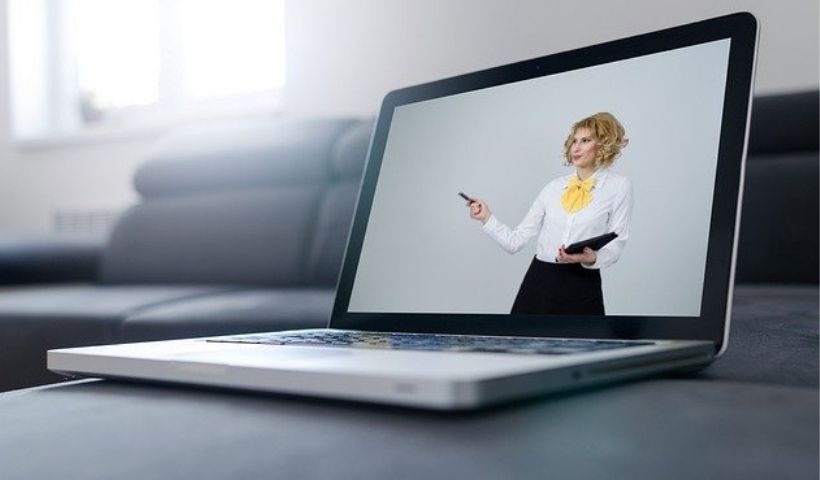 Are you a teacher, educator or teacher and want to know which is the best video conferencing program ? Do you need reliable tools for your work meetings? Today we bring you the top 5 of the best programs  that will allow you to meet goals both individually and collectively.
We are going to expose what are the advantages and disadvantages of the best programs that currently exist. Surely you have heard of Zoom, Jitsi, Google Meet, Microsoft Teams, Skype . All are valid for videoconferencing with a single person as well as for organizing classes and group meetings.
What Is The Best Video Conferencing Program?
Of all the programs that we have mentioned, we are going to see what each one can offer you and what are the inconveniences that they can bring depending on the type of objective you want to achieve.
Jitsi
To start our guide, we have this totally free and cross-platform open source  video conferencing program . We can use it on any operating system. It is very easy to use: you just have to access its website, click on "Start a call" and enter the name of your room and you will be ready to start a videoconference.
It is not necessary to download anything or register, something that can be very positive for students with minors. To share the room that we have created, just share the link that is generated and you can enter without problems.
You can also share your screen, documents and presentations. In this case, there is no limit of participants or time in videoconferences, something very positive for long classes or meetings.
Zoom
It is another video conferencing program that works on all types of operating systems . You can use Zoom for free with up to a maximum of 100 participants in each meeting. In addition, it allows you to share the screen simultaneously and make annotations on what you are showing. This is very useful for performing live exercises with your students.
It allows you to record the screen so you can send the conference or view it later. You can schedule the classes of the week and synchronize them with the Google/Outlook calendars of the participants. If you don't want to use the webcam, you can create a meeting with only a microphone or through the built-in chat.
The main drawback of Zoom is having to download the program or application, something that devices with poor performance can hinder the development of the videoconference. In addition, in the free version you can only hold videoconferences of 45 minutes. After that, it will end automatically and you will have to manually resume everything.
Google Meet or Google Hangouts
For its part, Google offers you two very simple and easy-to-use video conferencing tools. Google Meet is integrated into the Google Workspace platform and allows us to make online video calls with up to 25 people at the same time for free. We will need to have a specific Workspace account to use it.
In the case of Google Hangouts we can use our Gmail account. Another difference is that Hangouts allows you to hold conferences with up to 10 participants while with Meet the limit is 25 . In company accounts the limit increases to 250.
In Meet you don't need programs and all you have to do is share the link generated by your meeting with the other participants. For Hangouts, all you have to do is access your contacts and press the video call icon or create a group conversation.
Microsoft Teams
Microsoft's bet for students, teachers and professionals who need to use a videoconferencing program . Among its functions, the options to share the screen, files and carry out collaborative work with up to 300 participants stand out .
In addition, it allows us to create different chat rooms with different themes and configure them so that each person can only have access to certain rooms. You get 10GB of free file storage . You can use the web version without downloading the program in both the free and paid versions. Although it is recommended to download for better performance.
Its main drawback is the limitation of tools in its free version, such as not being able to record screens or schedule meetings.
Skype
To finish, you have at your fingertips this videoconferencing program that works as a free application. The well-known Microsoft option that we can use for video chats, instant messaging or calls. One of the main advantages is its compatibility with all operating systems. You can even use it from Xbox .
With Skype you can make a video conference with up to 50 people , something very useful to organize meetings with your students. You can also record the video call to be able to forward later or review it by the students. You can also send documents live so that your students can download them on the spot.
Among the main drawbacks is the fact of having to download the application to your computer, create a user and know the user of the other participants to be able to carry out the class or meeting. Group video calls are limited to 100 hours per month, 10 hours per day, and a limit of 4 hours per individual video call.
Also Read : What Is The Perfect Time To Send Email?