What Are The New Office Trends?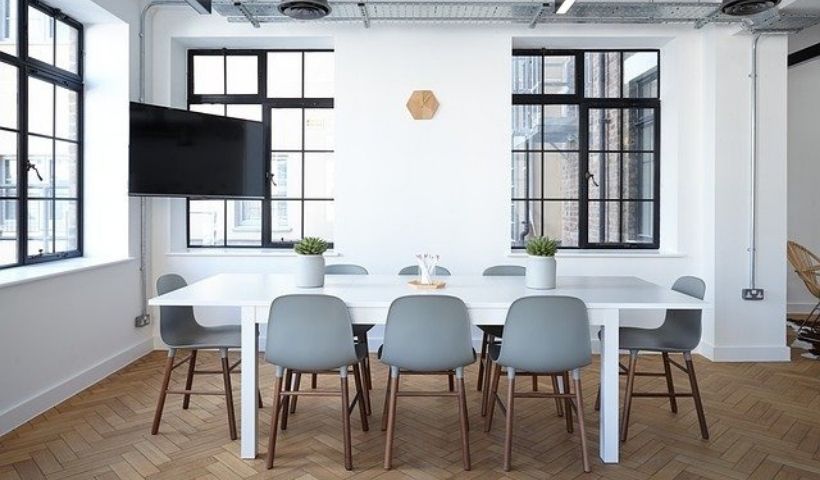 For several years we have been experiencing a digital revolution that has been modifying methodologies and customs at work . New technologies and trends take over the most modern offices and today it is possible to hold a meeting with several people who are on different continents. Videoconferences, "the cloud", or communication apps have become essential tools among workers for the development of most of their functions. You don't have to look back many years to remember that this would have seemed like science fiction a couple of decades ago.
Our minds are not able to imagine what is to come as there will be professions that have not yet been invented . But what is clear is that trends are changing every year and in the near future this is what we will see in workspaces:
Individual Work and Collective Projects
In the past, workers specialized in a task and therefore it was common to see offices full of cubicles that isolated employees from each other. For some time now, this has changed drastically to the benefit of teamwork , where a group of people with different abilities and specializations collaborate on the same project . This requires creating spaces that favor communication between employees , but at the same time allow the concentration necessary to carry out individual work.
Also read : All You Need To Know About Business Resilience
Multicultural and Egalitarian Spaces
Talent can be found anywhere on the planet and the new generations have lost their fear of working away from home if the job offer is attractive enough. In addition, women will continue to conquer the world of work and in the next decade growth will be unstoppable. 
These are just some of the reasons why in the future we will see work teams with people of various nationalities and ethnicities , which will force companies to create modern offices with functional and cosmopolitan designs.  
Open Power Space
Collaborative spaces without assigned positions for workers. This will be the spaces of the future trends that are committed to fluid communication and interaction between employees. Equipped with little furniture, but highly ergonomic, this type of office enhances teamwork and improves productivity . Different spaces will also be created according to the utility that you want to give it: video conference room, coffee room, dining room, meeting room, relaxation room …
Generational Integration
We are at a time where Baby boomers, Generation X, Millennials and Centennials live together in the same offices. This forces companies to renovate their offices without involving an uncomfortable change for the most veteran. Little by little the closed offices for middle managers are disappearing. The distribution of jobs is no longer conditioned by the hierarchy in the company , it is the projects and work teams that will determine where the employees sit.
Also read : How To Improve Internet Connection On Android