All You Need To Know About CRM Retargeting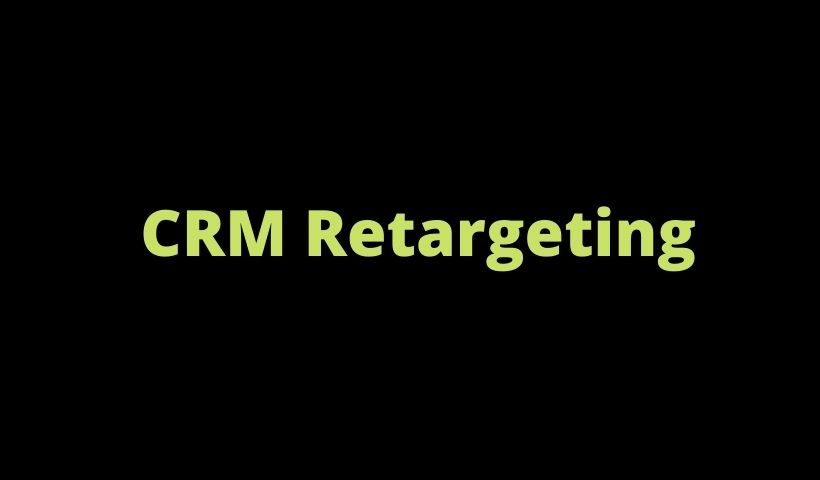 We explained about CRM retargeting in the article. I suppose that by now, most of you will know the basic essence of retargeting, and if not, surely you have already heard about it, we talked about it a long time ago in another post .
Retargeting is, applying a bad execution, the consumer's nightmare , and if we do not want them to flee as in this video, we must apply and know a couple of principles that will turn that nightmare into an effective and relevant ad for the user.
This is where the importance of a good retargeting strategy comes into play, applying different strategies and sections of CRM as well as look-alike actions. A good retargeting strategy is the difference between your potential consumer ending up hating or loving you.
Why do we saturate our users with generic banners when we can only show them an offer or promotion that really interests them? Don't we already do it with our email marketing strategy? Think about it carefully.
Keys To Good Retargeting
We do not send the same newsletter to a user who purchases often, as to one who has never bought, and another who only buys a certain type of product from your eCommerce. The next step is logical, why don't we carry out this strategy on display ? You already know that your buyers are not the same, nor are they interested in the same things, perhaps they have lost interest in your product over time and have not bought for months.
Perhaps to get to this you have spent a lot of time conducting surveys, doing market research, and carefully observing and analyzing your Analytics account for hours to get to know your consumers and potential customers well, but do we really apply all that knowledge to our display strategies? ?
Most of the efforts of a retargeting campaign are focused on getting users to become customers of our eCommerce , but what happens once they make the first purchase?
No more "losing sleep" thinking about how you can bring those new consumers back! By customizing the banner per user according to their behavior and recommending a product or offer for each one at the right time, you will get those old buyers to return, and those undecided users will make the leap to customers; that's what we achieve with CRM tranches.
CRM Retargeting
If we always show that 50% discount on printers offer to our customer and they have already bought it, they will end up ignoring our advertising. Now that you have bought the printer, why don't we show you promotions, for example on cartridges? And then, packs of folios? And then filing cabinets? And then (…)
We cannot ignore that, sometimes, there are clients or users that we are not interested in , such as clients with a high% in returns when we have shipping costs and free returns. Don't worry, they can be excluded from the stages.
If to all this we add a promotion of 20% discount to users who have abandoned the cart on those products that have tempted them so much if they finalize their purchase ..we have what would be the beginning of a great start with Retargeting CRM . You see, the options are endless, and not all of us exploit them enough.