Best GPS Smartwatches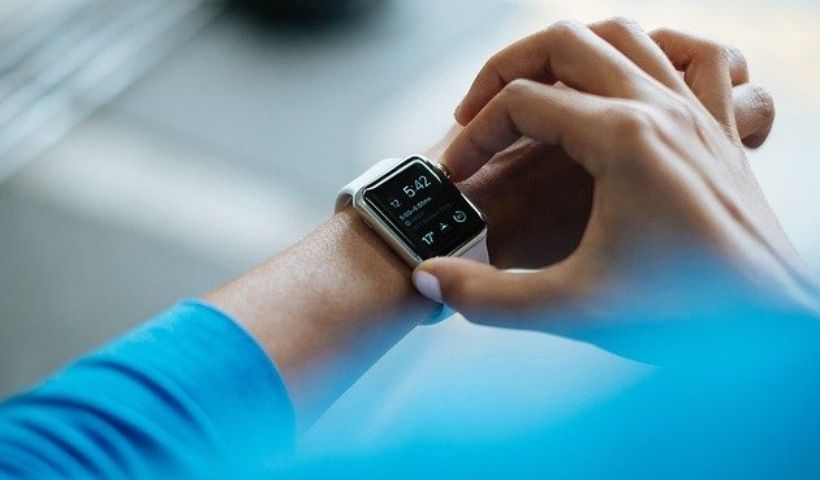 Some of the best smartwatches today are becoming fitness trackers and sports watches. So if this is important to you, then you want a smartwatch with built-in GPS and a heart rate sensor. And in general, these watches tend to be somewhat larger.
Battery life is one of the weak points of the best smartwatches. Many of them have made considerable progress in this regard and most now offer one to two days of autonomy. That is the minimum recommended.
Some smartwatches will have a hard time getting through a single day at first, although they tend to improve later. However, sports watch brands such as Garmin, Suunto or Polar , which we compared in another article , have a considerable advantage in that regard, with batteries that can last several days and even weeks.
Here we analyze smart watches focused on sports in general and health. Below you will see our ranking and comparison of the best smartwatches with GPS with an excellent value for money. Good purchase options that are worth considering, starting with the most valued.
Apple Watch Serie 6
There is no doubt that the Apple Watch Series 6 has become a solid device for monitoring health. It might even have one of the best heart rate sensors to be found in a smartwatch.
It is a smartwatch that passes the most rigorous tests and excels in high intensity interval training, the weak point of many heart rate monitors.
The extensive data it provides can be seen within Apple's own Workout application and also on external sites such as Strava.
Best For iPhone Users
And while you sleep, the SpO2 sensor on the Apple Watch Series 6 can take spot readings and analyze blood oxygen during sleep. All you have to do is use the Blood Oxygen application and perform the 15-second SpO2 test. It then signs up for Apple Health and can help manage sleep apnea. On the other hand, you will have the integrated ECG electrocardiogram function that offers you a good follow-up if you are concerned about your heart health.
The Apple smartwatches Series 6 has GPS and some versions have LTE to make calls and stream music even if you don't have your phone with you. And it is an excellent device for the pool, as it is resistant to water or to go for a run.
On the other hand, it has an application for breathing exercises, for hearing and another to track your menstrual cycle. But its great flaw remains that the battery will not last much more than a day. And of course, you need an iPhone for the Apple Watch to be the best match.
Samsung Galaxy Watch 3
It is the best Android lifestyle smartwatch that you can buy right now. The Samsung Galaxy Watch 3 stands out in a smartwatch market full of good options.
There are plenty of stylish and great sports smartwatches to choose from, but the Galaxy Watch 3 represents a balance between the two. It has great health features in a beveled design that rivals the best offerings.
But this excellence comes at a cost as the Galaxy Watch 3 is more expensive than other Galaxy watch models. And this despite the fact that it leans more towards lifestyle than towards fitness.
Therefore, if you want to wear a smartwatch on your wrist wherever you go, you will not find anything more appropriate than the Galaxy Watch 3.
Balance between sport and lifestyle
However, the Samsung Galaxy Watch 3 is capable of tracking 40 activities in total and seven can be started automatically. This means that, in some cases, the watch will detect the exercise you are doing. The GPS has sufficient precision both while cycling and running and also offers you VO2 Max measurement.
Likewise, the Galaxy Watch 3 has NFC, which allows you to pay in stores without having to carry your smartphone. For this, use Samsung Pay in any of its versions, bluetooth or LTE. And when it comes to sleep, the Galaxy Watch 3 gives you information about your REM cycle and a morning report on its quality and tips on how to improve it.
But where the new Galaxy Watch seems to fall short of the previous model is the battery life. Unlike the 4-day endurance of the original Galaxy Watch, the 340 mAh battery in the Galaxy Watch 3 lasts for about 2 days. Still, it is a smartwatch that will meet your expectations, if you are demanding.
Ticwatch Pro 3
A high-end watch with a great dual display . The TicWatch Pro smartwatch can be used with an iPhone or with your Android phone and stands out for its two screens, one layered on top of the other.
On the top it has a transparent LCD screen that can show the time and your heart rate, when the battery is low. Beneath it is another bold, bright, full-color OLED display that will give you all the benefits of the Wear OS.
With a longer battery life of 577mAh, it allows up to 3 days of battery life in smart mode and up to 45 days in essential mode. No less important is that it has a built-in speaker, microphone and NFC.
Unique With Dual Screen
It has multiple sports modes, with built-in GPS and 24-hour heart rate monitoring. These include running outdoors, biking, jumping rope, swimming, walking indoors, rowing, or mountain climbing.
The waterproof and dustproof properties of the TicWatch Pro 3 correspond to IP68, that is, it resists 1.5 m deep in water for 30 minutes. Mobvoi ensures that it can be used for aquatic activities in shallow waters such as swimming pools.
And when it comes to health, it offers you monitoring of sleep, stress, noise tests and detection of oxygen in the blood. Even in essential mode you can have data on the number of steps, 24-hour heart rate and sleep tracking. Plus the time and battery level at a glance.
You can make calls by connecting it to your mobile, although you can opt for the LTE version that allows you to call without having your mobile by your side. The TicWatch Pro 3 has the best of watches with other operating systems and with the great advantage of the Play Store and the google assistant integrated into the system.
Also Read : Mechanical Hard Drives Or HDD (Hard Disk Drive)