Top Benefits Of Performing Usability Testing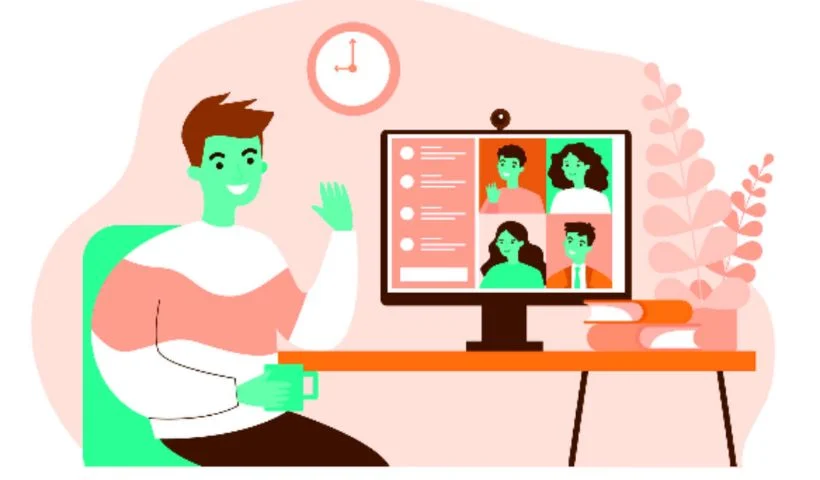 We all know how mobile applications have become a hot trend worldwide. These days, all e-commerce businesses are focusing on boosting their mobile app and website sales. This is due to the users' ongoing shifts in their browsing and purchasing habits. To attract users' attention, it has become important to create a mobile-friendly or responsive website. Real users are picked in usability testing, which is a crucial way for evaluating a product. 
It is an important technique for examining an application's effectiveness, quality, and defects. The whole process provides input on how end users interact with a system and what they in particular think of it. You must understand usability testing if you want to know how to make your website or product more user-friendly. Usability testing is a method that enables you to comprehend how users interact with your website or product and the issues they face. 
In this article, we go in-depth on what usability testing is, why it's crucial, the top benefits, and how to get started with it. There are several advantages to usability testing.
Usability Testing: What Is It?
To determine how simple it is for customers to engage with a website, app, or other product, usability testing is a procedure. It entails having actual people use the product to attempt activities, then watching and evaluating how successful they are. Prior to the product's release, usability testing may assist find issues with the product's design and user experience. Usability testing is crucial since it may assist guarantee that customers will be able to effectively utilize the product. Users could quit on a product if it is challenging to use and search for something else. This can cost the organization clients and revenue. Additionally, usability testing may increase client loyalty and happiness.
Usability testing may be done in a variety of methods. Giving people a list of activities to accomplish while watching and recording their progress is a typical approach. Another strategy is to inquire about customers' opinions on the product. Any sort of product may undergo usability testing, but those that are used often, including websites, applications, and software, are given extra consideration.
How Do I Begin Using Usability Testing?
Understanding usability testing and what it can accomplish for you and your product is the first step. You must choose the sort of usability testing you wish to do after thoroughly knowing what it is.
Making a plan is the next phase. What you want to test, who will do the testing, and how you will carry out the testing should all be included in this strategy. The search for participants is the next phase. Social media, online discussion boards, or platform testing with a built-in user panel are all options for doing this.
The next stage in performing usability testing is conducting the test itself. This includes preparing the testing environment, giving participants instructions, and watching the participants use the product. The outcomes analysis is the next step that involves analyzing the test-related data you gathered to identify areas that want improvement.
Making adjustments in response to the usability test findings. This might include making adjustments to the product itself or the method you conduct usability testing. In the final phase, you have to make sure that your product is the best it can be, usability testing is a continuous process that should be done as frequently as required.
Top Benefits Of Usability Testing
Below-mentioned are some of the top benefits of usability testing:
Enables you to evaluate the desired outcomes:

Usability testing makes sure you achieve the objective you have with the product or service you are using. Additionally, you can tell what is working and what is not when you run tests throughout the development process.
After all, the majority of contemporary goods provide premium apps to attract a devoted user base. As a result, you could have some fantastic suggestions for inspiring customers to utilize your software. However, people won't be pursued to use your software until they have fully used it and enjoyed utilizing it, at which point they will come back for more.
Gives customers the required significance:

How often have you visited a website and questioned, "Why can't I find what I am searching for?" Or, "I wish I didn't have to call the customer care, I just want to purchase from this page online." When the product team does not respect and employ usability testing, thoughts like these often occur at the user's end. The ability to stop users from thinking negatively is one benefit of usability testing. In conclusion, usability testing is essential to the success of a product in ensuring that user perceptions are favorable.
Designing should be done with the user in mind neither for the client's perception of what the user wants nor for ourselves as designers. Due to a lack of knowledge, money, or time, many people often make this error. A website's or application's success depends on the results of usability testing. Instead of creating based on assumptions, good designers utilize evidence to make better choices.
Product development teams may uncover issues before the users do by just simply performing usability testing. The client's cost to remedy issues decreases the sooner they are found. Early problem detection promotes a smoother launch or product rollout.
Saves both the business and the customer time:

Early bug detection done via usability testing may reduce the amount of time needed for development. When an organization chooses to forgo user testing, it is simple for problems to be either neglected. As a result, they appear after the product is created and is made avaialbe to customers. It is costly and time-consuming to fix problems that arise during the development stage.
It takes less time to fix problems if a UX designer identifies them early in SDLC. The existing design may be improved by the designer, who can then retest it. Testing the prototype initially is much more economical. Afterwards, it is difficult to make changes the product in light of consumer input. Your team will save time and money by including user testing early in the process. Testing enables choices to be based on facts rather than conjecture, which enhances user experience.
Optimizes resources:

By doing user testing, you can finish the verification process, ensure that your app works as intended, and make essential features accessible. In contrast, you immediately detect and address problems throughout the user experience of the prototype phase rather than investing in a futile project.
Usability testing, for instance, will find errors early in the process, cutting down on total development time. On the other side, omitting user testing may seem simple for many businesses to accomplish, but it's simple to miss the problems. Additionally, fixing all of the issues throughout the development process will force you to spend more time and money overall.
The time consumption issue may be resolved by identifying problems early in the game. Additionally, you still have time to retest and fix any errors. It saves money and time. As a result, as you go along, you may make adjustments to the product in light of consumer input. Usability testing enhances the user experience by allowing choices to be made based on evidence rather than merely assumptions.
Testing for usability results in better products:

Throughout the design phase, teams should include testing as a continuous activity. By doing this, the process of creating the product will be simplified. This wil help you to have a better understanding of how your consumers think as you do more usability testing. it prompts you to satisfy their needs and wants.

Better experience and higher conversion rates:

Between the user and the customer's actual conversion, there are numerous obstacles. A key element in converting users is to make their experience time-worthy and enjoyable. Making it simple and easier for the user to choose a path is necessary if you want to guide them in that direction. You may learn through usability testing how long it takes a user to accomplish this particular task. A user is likely to bounce if the path requires too many steps or is too difficult and time-conssuming to finish. If a user can not find the information they need here, they will surely look elsewhere.
Another noteworthy aspect of the user experience is an attractive interface. The interface of a product determines the user's first, subconscious response to it. Experts says hat users establish an opinion about your website in roughly 50 milliseconds. Whether customers enjoy your goods/services or not and whether they remain or leave depends on this. Product opinion and the user decision is revealed via testing, allowing revisions enhance the user perception.
Finds possibilities and encourages usability:

Imagine you developed an app that enables people to order a product from elsewhere, but they are unable to do so because something is not functioning properly. You already know that they will probably choose one of their rivals. You may find these irritations that might otherwise go unnoticed by doing usability testing. Testing for usability may gauge how simple it was for consumers to learn how to use a product and how quickly they mastered it. Additionally, it may pinpoint users' problems and how many steps they needed to take to complete certain tasks.
Additionally, armed with the appropriate data, you may modify or delete various navigational phases to provide a far better and simpler manner of carrying out specified operations inside your app.
Quick Tips To Improve Your Website's Usability
Real-world situations should be used in usability testing. As a result, you should always try the product and evaluate what would happen in usage. Make sure people can utilize the product without asking for assistance. After all, it's crucial to gauge a user's response to a product's use in a practical setting.
Usability testing in real-world situations guarantees the success of a website or application. You should thus pay close attention to it.
Understand Your Audience:

To start, you must comprehend what visitors desire and anticipate from your website. You may start making adjustments to your website to make it more usability-friendly after you have a solid knowledge of your customers.

Make It Simple To Navigate Your Website:

On your website, users should have no trouble finding what they're searching for. Make sure your material is structured logically and that your menus are clear and simple to use.
Offer relevant and helpful content:

Your material must benefit and be relevant to your audience. Make sure to include relevant keywords in your article and write in an understandable manner. 
Check to see whether your website is mobile-friendly:

Internet connection through mobile devices is becoming more and more popular. Make sure that your website is responsive and is simple to use on all devices.
Use Simple, Direct Language:

All users should be able to easily grasp your website. Instead of employing technical jargon, use language that is simple and succinct.

Use images to clarify your content:

You may assist clarify your information using images in addition to utilizing clear wording. Images, infographics, PowerPoint presentations, and videos may all be a part of this.
Use testing to enhance your website:

Testing your website with actual users is one of the premium methods to make your website more usability-friendly. You may do this by conducting user testing, which enables you to see how visitors interact with your website and pinpoint any areas in need of improvement.
Keep Your Website Up-To-Date:

Make sure the information and trends on your website are up to date. Your content, design, and functionality fall within this category.
Ask Your Users for Their Opinions:

Obtaining user feedback is a fantastic additional method for enhancing the usability of your website. What do they think of your website? What would they change? Analytics may also be used to analyze how visitors are engaging with your website and pinpoint any problems.
Be Constantly Improving:

You should always be searching for methods to make your site more usable since usability is a continuous process. Start with the advice in this article, then continue to seek ways to enhance the usability of your website.
Conclusion
Organizations wishing to enhance their online presence and build stronger ties with their customers or audience may consider usability testing. Finding the best approach to interact with consumers to create a user-friendly site they can feel comfortable coming to again and again can save you money on future improvements, so the sooner you include it into the process of constructing your website, the more money you may save. Usability testing not only improves the user experience, but it also reveals how visitors to your website interact with it.
There are several methods to test a website, but there are also numerous issues that may go undetected if you don't know what to look for. Usability testing aims to understand how users engage with websites, investigate how they particularly interact with yours, and then incorporate those adjustments to help create your website.
You can conduct usability testing of your websites and mobile applications on an online device farm of sround 3000+ real devices and OS combinations using test orchestration and execution platforms like LambdaTest. Depending on your needs, you may also utilize the LambdaTest platform to test applications on cloud-based iOS and Android emulators. With LambdaTest, you can carry out interactive live web UI testing using genuine operating systems and browsers.