What Are The Digital Marketing Strategies For Startups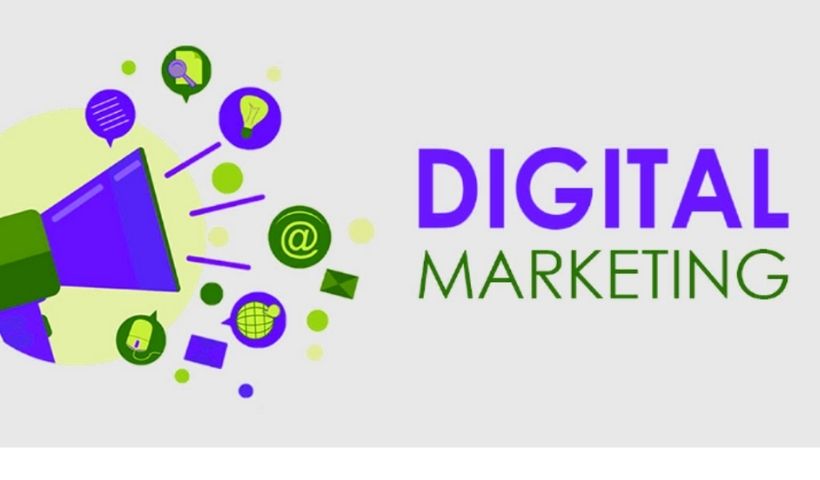 In this article, we explained about digital marketing strategies for startups.
If you are thinking of launching and setting up a startup , you have to know that, if you want to reach as many people as possible without making a large investment, you must bet on following various digital marketing strategies. 
Simple actions such as taking care of social networks, working on SEO or having an updated website and blog are key aspects that will help you position yourself on the Internet and attract new customers and followers of the brand. Yes, we know that it may seem obvious, but you would be surprised to know how many emerging businesses neglect it and do not take care of their image online. 
Next, we explain the digital marketing strategies for startups that you can carry out and, of course, what are their advantages. 
Advantages Of Digital Marketing For Startups
As you know, digital marketing is a good way to achieve greater visibility on the web without spending too much money. Something that, without a doubt, emerging businesses appreciate, since obtaining financing is not easy. 
Therefore, among the main benefits of digital marketing are, among others:
Much Cheaper And More Affordable Than Traditional Marketing
Indeed, online marketing strategies are much cheaper than traditional ones, which is why they are the best alternative for startups. Think about it: how much would a TV spot, a radio spot or an advertising medium cost you on the street? The figures that are handled are not for all budgets, while practically any company can invest in advertising on social networks or Google or create and design a website and a blog and keep it active. 
In addition, in the case of advertising, there is no specific budget, you decide how much money you want to start with and, based on the results, you can reduce or expand it. 
Everything, Absolutely Everything, Can Be Measured
One of the main advantages of online marketing is that no matter what strategy you follow, any one of them is measurable . Of course, this will allow you, based on some objectives, to analyze in detail the evolution and results, so that you can improve the actions or establish the changes that you consider appropriate. 
Wide Variety Of Actions And Supports
Of course, you have the option of choosing the action or the support that best suits your current situation and adjusting the budget as much as possible so that, little by little, you can scale your startup. 
Also Read : Effects Of Artificial Intelligence In Medicine
Create Branding And Community
A good visibility on the network also creates a community, made up of loyal followers, who value the brand and who feel identified by its values ​​and philosophy. In the same way, branding is also improved, that is, the actions that are carried out allow users to better remember the brand and, therefore, the business.
Of course, content marketing goes beyond blogging. Following a good strategy is essential and, for this, you must share quality information on different channels , such as social networks and the web. Remember that there are also multiple formats: podcasts , ebooks, newsletters, webinars , posts, infographics … 
Also, do not forget that, depending on the objectives you want to achieve (publicize a product, inform, reach more audience .), the content must vary. Thus, you have the option of creating educational content, but also of informing about a new product or service or working on the branding of the brand. 
Invest In SEO And SEM
Just as you work on the contents of your business, you also have to strive to climb positions in Google, something that is achieved by investing in SEO , that is, in organic positioning strategies . Think of it as one of the best ways for your audience to find you. 
On the other hand, you can also combine it with SEM campaigns , that is, with Internet advertising to enhance your products or services and achieve a greater number of sales. Without a doubt, one of the most used tools for this is Google Ads , which also has different options that will fit your current budget. 
Don't Forget About Email Marketing
No, email marketing is not dead and, in fact, it is one of the most effective digital marketing strategies out there. Among its advantages are the fact of being able to create a database of users interested in your brand, of generating a greater conversation with them and of being able to retain them. 
To get started, you only need an email, a program that helps you make mass shipments (but be careful, segmented and personalized) and someone from the team who is in charge of organizing it. 
The interesting thing about this proposal is that, as we anticipated in the previous paragraph, segment and personalize the emails as much as possible so that only the emails that interest them most reach them. 
For example, imagine that you sell courses online. In this sense, you can create a list of clients and a list of people who have not yet purchased it so that students do not have to receive the promotions you carry out for said course and that your emails do not end up in the spam tray or in the trash. 
Yes To Social Networks
Another of the great digital marketing strategies for startups that you should not overlook is the presence on social networks . However, be careful, because many businesses make the mistake of thinking that they must have an account on each of the platforms that exist and nothing is further from the truth. 
Before opening a profile, first analyze what your goals are and where your audience is. For example, if you are a B2B company, you probably want to be on LinkedIn and Facebook, but not on TikTok or, if your audience is millennial or centennial, you probably want to reach them through TikTok, Facebook or Instagram. 
Also Read : Artificial Intelligence And Machine Learning In The Workplace: Top Trends For 2021